When a member of a pop group leaves to go solo, fans (as well as the remaining members) don't usually take it well. (See: Zayn leaving 1D, Geri leaving the Spice Girls, Camila Cabello leaving 5H, etc.) Jesy Nelson's December 2020 departure from the British girl group Little Mix was the smoothest in recent history. Though heartbroken, fans wished her the best. And remaining members Leigh-Anne Pinnock, Perrie Nelson, and Jade Thirlwall supported her decision, as well.
Then, she dropped her debut solo single and all hell broke loose. Since last Friday, so much drama has come out of the woodwork. It's a confusing time to be a Mixer, but here's a recap of everything that's happened so far.
The solo single
On October 8, Jesy released her debut single "Boyz". According to Jesy, it's the kind of music she's always wanted to make, and it's a stark departure from the music she used to release with Little Mix. Featuring Nicki Minaj, "Boyz" is an R&B track that references early 2000s hip-hop. It samples P. Diddy's "Bad Boys for Life", and the rapper also makes a cameo in the music video.
While Mixers have been generally supportive of the single, some have expressed feeling betrayed by it. After all, she had left the band to focus on her mental health, so why was she back in the recording studio so soon?
ICYMI: Why Jesy left Little Mix
View this post on Instagram
Back in December 2020, hearts broke all over the world when Jesy announced her departure from Little Mix. This came as a shock to fans, especially since the group would be celebrating their 10-year-anniversary in 2021. And as far as Mixers could tell, the girls' bond was rock-solid. The foursome had always seemed so close, even calling each other "sisters".
But Jesy needed to prioritize her mental health. She had spoken about her mental health struggles in the 2020 documentary Odd One Out, so even though fans were heartbroken, they understood why she had to do it. Leigh-Anne, Perrie, and Jade also took it pretty well.
"This is an incredibly sad time for all of us but we are fully supportive of Jesy," the girls wrote on Instagram. "We love her very much and agree that it is so important that she does what is right for her mental health and well-being."
In defense of Jesy, she never said that she would stop making music. She specifically said that it was the pressures of being in a girl group that took a toll on her mental health.
"I constantly compared myself to the others. Of course, a lot of that was in my head, but a lot of it was past trauma," Jesy said in an interview with Cosmopolitan UK a few months after she left the group. "Even recently, I was still getting compared to them. It's horrible when you already don't like something about yourself to then have thousands of people point it out. Now I feel like me. When I look back [at my time] in the band, I genuinely wasn't me. I can't believe how miserable I was."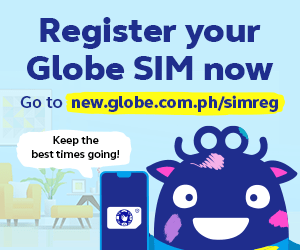 The leaked DMs
The Little Mix fandom was already arguing about Jesy's debut single when British influencer No Hun took to Instagram Live to expose a conversation with Little Mix member Leigh-Anne. According to No Hun, he had made a poll on his IG Stories asking his audience if he should do a dance cover of "Boyz", and Leigh-Anne responded "No".
"Omg Leigh Anne I though you were all ok," No Hun wrote.
"Do a video about her being a black fish instead," Leigh-Anne then replied, before saying, "She blocked us. Cut us off. Horrible person."
What is blackfishing?

To those of you who are confused, "blackfishing" refers to the act of white people using makeup and/or other cosmetic procedures to make themselves look mixed-race or black. Other celebrities who have been accused of blackfishing include the Kardashians, Ariana Grande, and Iggy Azalea.
"I'm very aware that I'm a white British woman; I've never said that I wasn't," Jesy says in an interview with Vulture. "I love Black culture. I love Black music. That's all I know; it's what I grew up on."
Nicki Minaj comes for Leigh-Anne
In "Boyz", Jesy borrows heavily from African-American culture, and in some parts of the song even sings in a Blaccent. But even before "Boyz" dropped, people had already been calling her a blackfisher.
Jesy learned that she was being accused of blackfishing back in May 2021, she said in an interview with The Guardian.. "I would never want to offend anyone, and that was really upsetting," she said. "I wasn't aware that's how people felt."
In response to the leaked screenshots, Nicki Minaj put Leigh-Anne on blast on an IG Live with Jesy, saying:
"Sweetheart, take them text messages and shove it up your f***ing a**. Don't try to come out and ruin anyone. Let her enjoy this time. If you was in this woman's group and you ain't taking about this sh** for 10 years, and as soon as you see she got a video come out with Nicki Minaj and Puffy, now you sending the stations text messages and all this sh** … print them text messages out, bust your a** open and shove it up your motherf***ing a**. And stop trying to hurt people and kill people's lives and careers. … If you want a solo career, baby girl, just say that."
Nicki Minaj addresses Little Mix's Leigh-Anne after leaked screenshots allegedly show her criticizing Jesy Nelson for "Blackfishing":

"If you want a solo career baby just say that… If that's how you felt, why were you kiki'ing with her & being in videos with her for 10 years…" pic.twitter.com/uyyLezu0SJ

— Pop Crave (@PopCrave) October 11, 2021
But apparently, Leigh-Anne had raised this with Jesy before
In the Vulture interview, Jesy said that she had never been called a blackfisher until she left Little Mix.
"The whole time I was in Little Mix I never got any of that. And then I came out of [the band] and people all of a sudden were saying it. I wasn't on social media around that time, so I let my team [deal with it], because that was when I'd just left."
Nicki also took to Twitter to address Leigh-Anne, saying that she shouldn't have waited 10 years before calling Jesy out.
Don't call things out when they benefit your personal vendetta to ppl. Call them out immediately once you see it chile. Don't wait a decade after you've made millions with the person 🤣 #BoyzOutNow https://t.co/SeXUPFxMyp

— Nicki Minaj (@NICKIMINAJ) October 11, 2021

However, in the IG Live with Nicki Minaj, Jesy actually said that Leigh Anne had mentioned the blackfishing accusations sometime during the production of the "Sweet Melody" video — before she left the group. "It's just hard for me because I was in a group with two women of color for nine years and it was never brought up to me up until the last music video," Jesy said. The video for "Sweet Melody" came out in October 2020.
One source told British tabloid The Sun:
"Leigh-Anne had a conversation with Jesy, trying to explain why she was upset and why it could be offensive. She felt she had to address it while making her racism documentary, but it apparently fell on deaf ears. For Jesy to now claim that it has never been mentioned to her before is really rude. It's upsetting she hasn't taken any of this on board."
Wait, were the screenshots even real?
This whole mess came out when No Hun exposed Leigh-Anne's DMs. But some fans are questioning the screenshots' veracity, saying that it didn't seem like Leigh-Anne to spill all this to a random influencer. After all, the girls had stayed tight-lipped about the situation since Jesy left.
why would leigh-anne address this situation in some man's dms 😭 she's not that stupid & it's clear as day that it's fake. they've been pretty low-key about this whole situation & didn't talk much about it so i'm sure leigh wouldn't talk abt in dms knowing that it would get out

— skai !? (@heavenIyleigh) October 9, 2021
Fans also pointed out that Leigh-Anne is on maternity leave, and that this drama should be the least of her worries.
Leigh-Anne and Perrie are on maternity leave from having three kids. Y'all have bodyshamed them and disrespected them especially Leigh-Anne. Jesy has done nothing but run her fucking mouth but the group unfollowing Jesy is the problem ? And now there's fake dms floating around ? pic.twitter.com/JpnEY6457H

— sarah 💗 (@leighaperriade) October 9, 2021
No Hun maintains that the screenshots are legit.
Where are Mixers supposed to stand?
Little Mix celebrated their 10 year anniversary last August and are releasing a greatest hits album in November. Prior to this mess, Little Mix were known for staying away from the rivalry, in-fighting, and toxicity that often plagues girl groups. After Jesy left the group, the remaining Little Mix members had nothing but good things to say about Jesy (that is, until this incident), even thanking her as they accepted the Brit Award for Best Group earlier this year.
I think I can speak for a lot of fellow fans when I say that I wish this could all blow over and the girls can be cool with each other again.
Bati na kayo ulit, please.
P.S. Stream "Love (Sweet Love)" kthxbai
What do you think of this whole brouhaha? Sound off in the comments below.