As the Philippines celebrates its 122nd Independence Day today, Filipino-American stand-up comedian Jo Koy joins the country's commemoration with the release of his third show on Netflix entitled Jo Koy: In His Elements.
The 49-year-old considers his latest comedy special "the highlight of his career." Why? We'll get into that later.
8List was able to chat with Jo Koy in a virtual press conference and was able to preview the show days before its release. Here's a lowdown of the "elements" you should watch out for in the one-hour special.
The signature "Josep" joke

If you've watched any of Jo Koy's previous specials, you'd know that he wouldn't let a performance pass without impersonating the way his mother calls him "Josep" (with a strong Filipino accent). And the joke really never grows old.
After 2017's Live in Seattle, Netflix offered him another comedy special, and Jo Koy delivered with 2019's Coming in Hot. Though he's one of the most beloved comedians on Netflix now, getting his material on the streaming site wasn't easy. In fact, he had to pay for it himself before he could get his foot in the door. "[Netflix] said no to several times," he says. "So I had to finance it myself. I made it myself. I shot it, you know, everything."
He poured his whole life savings into Live from Seattle, and even though he had been rejected by Netflix "four or five times", he brought the finished product to them, and they finally said yes and bought it from him
"That's how hard it was for me to get on Netflix," he says. "And that's [after] me doing 27 years of standup you know, and I still had to, like, jump through hoops just to get on Netflix. But I'm glad that happened because it changed my life."
The real story behind Jo Koy's nickname

Perhaps the biggest revelation of the night and the fun fact that would make you laugh hard in the show. It was the sweet and funny anecdote about how he got his nickname from his Auntie Evelyn.
Jo Koy was born Joseph Glenn Herbert. In an interview with The Virginian Pilot, Jo Koy says that his real surname became low-hanging fruit for everyone else at his comedy sets in college at the University of Nevada-Las Vegas. After being called "Herbert the Pervert or Sherbet" one too many times, he decided to go with a stage name. How'd he land on "Jo Koy"? You'll have to watch the special to find out.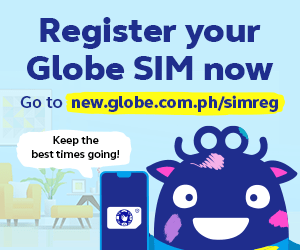 Jo Koy: In His Elements is also a homecoming special
Jo Koy lived in the Philippines when he was a kid, from 1976 to 1981, and grew up watching Tito Vic and Joey on Eat Bulaga. Aside from the comic performances, the show is also a heartwarming homecoming special.
"When Netflix offered me a third special, that's when I was like, 'I have to show the rest of the world what this culture is,'" he says. "Why do I talk about this culture so much? Why do I love it so much? Why do I embrace it so much? Like, I have to go to the Philippines with this."
Filipinos represent
Jo Koy used In His Elements to showcase not just Philippine culture, but also Philippine talent. "I mean, I know how hard it was just to get into Netflix," he says. "So now that I'm in and I got the door open, well, I'm gonna bring some other Filipinos. Here they are."
The special features performances from singer-songwriter Iñigo Pascual, world-famous breakdancer Bboy Ronnie Abaldonado, Grammy-winning producer !llmind, comedians Andrew Lopez, Joey Lopez, Joey Guila. and Andrew Orolfo. He didn't have to do a casting call to get the talents — they were all his friends. "So when it came to [showcasing] other Filipinos on Netflix and also showcase the Philippines and talk about our culture, what better than a variety show where I can bring all my friends?"
Some of his friends, like Lopez, had never visited the Philippines, and he saw this as the perfect opportunity to bring them back to the motherland. "It was so special for him," Jo Koy says.
Lopez had grown up in Iowa without any Filipino friends and virtually no connection to his Filipino culture, so he was "overjoyed" to finally see where his roots had come from. "It was so special for me to actually witness it," Jo Koy says. "It was that chapter that he finally got to read, you know what I mean? And then he finally got to read it and he loved it. He loved every moment."
The tenements
One segment of the show has Jo Koy and Bboy Ronnie visiting the tenements to hold a "masterclass" of sorts from the world-class breakdancer. There, they held auditions to find Filipino kids to perform with him to open the show.
The story in the Tenement is an encouraging and humbling reflection of how Filipinos pursue their dreams and passions despite the odds. It shows one of those who already made it, paying it forward.
Adobo and the Pinoy food trip

The all-Filipino Netflix special wouldn't be complete without food. Jo Koy tagged along friends and family to buy fresh ingredients from a local wet market and have them prepared "paluto" style. And yes, adobo is on the menu. But though he loves adobo, his heart is with a certain sour soup.
"I'm addicted to sinigang," he told us. "I can't get enough of it, man. And now my son shares that addiction as well so it's always about how sour we can get it. It's the one soup I want soup I want everyone to know about. I can't wait for sinigang to be mainstream. I want people to say sinigang the same way they say fried rice. I want it to just roll off the tongue."
Going around Manila on a jeepney

Jo Koy also went sight-seeing around Manila with his fellow Fil-Am friends in the show. He called the jeepney the "OG Uber" and shared quick history lessons on their way to Luneta Park.
For In His Elements, Jo Koy had two main goals: 1) cram as much Philippine culture into his 59 minutes; and 2) still be an effective comedian.
"It's still my job to entertain and, and of course my brand is funny… my fans come to watch me to laugh," he says. "So, that's the first thing I gotta knock out. But on top of that, I want to I want to just give a hint of our history. You know, I mean, I want you to know a little bit about our culture."
Jo Koy's moment with his son
The comedian brought his son along on his homecoming trip, and even made him part of his show. "When I got to bring him out on stage, I wanted to cry," Jo Koy says. "So for me to be able to perform in the motherland and then bring my son out and show him that dreams come true."
Showing his son around the Philippines was an amazing experience for the comedian. "It was just, it was just cool to share that with him, especially at that age. He was 16. So, you know, that's, that's, that's gonna be a memory that we're both going to share for the rest of our lives and just him." he says. "The last time I was [in the Philippines], I was 11 years old. So I left as a kid, and I come back with a kid."
Now the question is, will there be a part 2 of In His Elements? Well, at least Jo Koy is giving it a thumbs up. "I would love it. I would love to do an episode two for Netflix. Yeah, why not? And I also want it to be the blueprint for other people," Jo Koy says. Right now though, he's working on a film project with Steven Spielberg(!), which will showcase even more Filipino talents and stories. We can't wait.
Jo Koy: In His Elements is now streaming on Netflix.