As FPJ's Ang Probinsyano nears its end this August 12 (after 7 years!), most of the characters are finally getting closure one way or another. Last Friday's episode alone saw the deaths of two of Cardo Dalisay's (Coco Martin) nemeses — Armando (John Estrada) and Lily (Lorna Tolentino). Armando's death in particular had Pinoy netizens reeling in shock from his unexpected gory fate. It also brought to mind the death of Mariano Marcos back in 1945.
Cardo Dalisay takes justice into his own hands

To be fair, Armando Silang should've seen it coming. You can't ruin people's lives without karma catching up to you someday. Cardo took justice into his own hands and avenged his grand uncle Delfin (Jamie Fabregas) who was shot dead by Armando's men. Members of Task Force Agila, a group with similar grievances against Armando, helped Cardo execute his nemesis. They tied each of his arms to a vehicle and forcefully ripped it from his body. And for the final blow, Cardo ran him over with another vehicle.
Cardo was probably satisfied with what happened but on the other side of the TV screen, Pinoy viewers were scarred.
"Langya kumakain pa naman ako ng makita ko ang eksena kaloka!" commented one viewer on Instagram. Watching someone get mutilated, no matter how fictional, is bound to ruin anyone's appetite.
Many took to social media to complain about how the gruesome scene should not have been aired — kids could've been watching.

"Probinsyano acting like Vincenzo in being morbid with killing but in a kid's timeslot," said one netizen complaining about the disturbing scene and the fact that kids could've seen it.
Armando's death was even tagged as the "worst death in Philippine TV history."


Some also asked why the Movie and Television Review and Classification Board (MTRCB) did not flag the episode. Netizens only speculated that the regulations might've loosened since ABS-CBN lost its franchise in 2020 and switched to an online platform.
Yet other netizens strongly felt the scene was inappropriate given the current state of the country.
"Kung nasa hot pursuit tapos lumalaban pa si John Estrada, maiintindihan ko yun. This is pure EJK and Police Brutality. Then we ask why this is happening in real life when teleserye and movies in PH has been normalizing this for decades," another netizen reasoned.
"EJK is not okay. Grabe young andaming lessons about love of country blah blah tapos dun bumagsak na scene," commented one disappointed netizen.
But there are others who found Armando's end satisfying.

"Seeing his character murder multiple victims, innocent or one of his mortal enemies, is simply gruesome. This is what I call perfect justice," tweeted one netizen. Or in Gen Z speak, dasurb.
Don't worry, John Estrada is fine
View this post on Instagram
Before the episode aired, John Estrada himself shared a few behind-the-scenes moments to tease viewers. So if you still feel disturbed about his character's death, you should know that he's well and alive. Even Coco Martin shared photos taken on the day of the shoot.
View this post on Instagram
See? John Estrada even had time to drink water before he was fake tortured.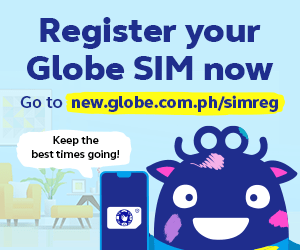 Pinoys also found similarities with Mariano Marcos' death
It turns out this isn't the first time Pinoys heard of a death sentence like Armando's. Some netizens recalled how his brutal end was similar to Mariano Marcos' death in March of 1945. Mariano is the father of the late dictator Ferdinand Marcos Sr. and the grandfather of President Marcos Jr.
Filipino guerilla forces executed Mariano during World War 2 after he confessed to collaborating with the Japanese. Mariano's arms were tied to two carabaos whipped to run in different directions. After that, his body parts were hung on a tree to show everyone the brutal fate of traitors.

Years later, his son Ferdinand's historical revisionism attempt turned the story around saying his father died at the hands of the Japanese. The dictator even named a school after his father, Don Mariano Marcos Memorial State University in La Union, the same place where Mariano was executed.
Netizens found that as much as Armando's death in Ang Probinsyano was gory, the Marcos family's attempt at historical revisionism is even scarier.
But I guess we'll leave it all to karma.
Catch Ang Probinsyano's last episode this Friday, August 12, here.
Check us out on Facebook, Instagram, Twitter, and YouTube, and be the first to know about the latest news and coolest trends!