A long way from "I'm shy na", actress Liza Soberano has been jetsetting every other week, capturing the hearts of cities around the world one at a time. After signing with Careless Music PH, she has been flying to various countries and meeting different people and going beyond her usual projects and activities. She was in California attending galas, in Korea making Tiktoks with K-pop idols and starring in K-reality shows, in Hawaii celebrating the baddest birthday bash of Bretman Rock, and the list goes on and on and on. Now, it seems the young actress is heading to a new adventure — this time, in Hollywood to make her film debut on the American screen!
View this post on Instagram
Liza in Lisa Frankenstein?
I KNEW IT!! 😭 CONGRATULATIONS HOLLYWOOD ACTOR LIZA SOBERANO!! #LisaFrankenstein #LizaSoberano pic.twitter.com/xrLdzPBnJq

— . (@hopppeeeeeee) August 9, 2022

Liza Soberano might play a role in the upcoming film Lisa Frankenstein. Fans got a hint of the new project after finding the Instagram story of @alazay_official or Jessie Stafford of Transparent Arts, an entertainment company in Los Angeles with whom Liza's Careless Music manager James Reid is signed.
"Sending you and your team all the amazing energy to kill this film," Jessie Stafford wrote on her IG story, tagging the accounts of the actress, the entertainment company, and the film's director Zelda Williams.
What is the film about?
View this post on Instagram
Lisa Frankenstein is going to be the latest reimagining of Mary Shelley's horror classic Frankenstein. Set in 1989, unpopular high schooler Lisa finds herself accidentally reanimating the corpse of a handsome Victorian man. Envisioning the man of her dreams, Lisa rebuilds the handsome corpse using the broken tanning bed in her garage, according to the film's synopsis in the Internet Movie Database.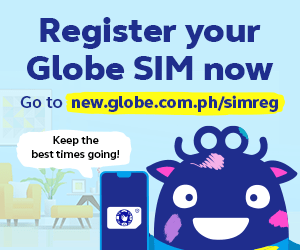 Who else is in the cast?
View this post on Instagram
Lisa Frankenstein is led by Cole Sprouse (Riverdale, The Suite Life of Zack and Cody, Five Feet Apart) and Kathryn Newton (Big Little Lies, Freaky, and the upcoming Ant-Man and the Wasp: Quantumania).
Meanwhile, Diablo Cody (cult classic Jennifer's Body and high school dramedy Juno) is attached to the film as its scriptwriter. Lisa Frankenstein will also be the directorial debut of Zelda Williams, the daughter of the late actor Robin Williams.
What could be Liza's role?
View this post on Instagram
As much as we want to see Liza in the role of Lisa, it seems that role will go to Kathryn Newton. There's not a lot of information yet on the film, so Liza's possible role can be anything at this point. But we're definitely keeping an eye on this project!
Follow us on Facebook, Twitter, Instagram, Tiktok, and Youtube for the l8est entertaining, useful, and informative lists!