Directed by David Leitch, whose previous works include Hobbes and Shaw, Atomic Blonde, and Deadpool 2, Bullet Train is a sick, action-packed adaptation of author Kotaro Isaka's bestselling novel, "MariaBeetle" (伊坂幸太郎). With Brad Pitt (Once Upon a Time in Hollywood, Fight Club), leading a who's who of international talent, Bullet Train is a deliriously irreverent thriller of the sort we haven't seen since Guy Ritchie's (Snatch, Lock, Stock and Two Smoking Barrels) heyday. 
The story
Pitt is world-weary assassin "Ladybug", who's tasked with retrieving a briefcase from one of Japan's famed Shinkansen bullet trains. Monitored by his handler Maria (Sandra Bullock, The Proposal, The Heat), the assignment turns out to be anything but routine, as he's not the only hitman onboard.
As the train streaks from Tokyo to Kyoto, fists, quips, and bullets will fly, with each mercenary double- and triple-crossing each other to fulfill their own increasingly intertwined contracts. Between the multiple killers and twisting plot(s), this will be a commute Ladybug won't soon forget. 
A murderer's row of talent

While it may be based on a bestselling novel, Bullet Train's story is one that most audiences aren't necessarily familiar with, which lends the film a most-welcome veneer of originality. As the film opens, we have genuinely no idea where this story is going as we're introduced to a disparate group of impeccably dressed characters, including an unhinged knife expert (rapper Bad Bunny), a sociopathic teenager (The Kissing Booth's Joey King), a Yakuza prince (Snake Eyes' Andrew Koji), and a pair of hilariously mismatched twins (Kick-Ass's Aaron Taylor-Johnson and Godzilla vs. Kong's Brian Tyree Henry).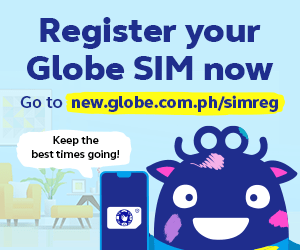 Laugh, thrills, and kills

Chock-full of one-liners and pop culture nods, the screenplay by Zak Olkewicz (Fear Street 1978) takes the time to establish each character and their motivations before ramping up the blood-soaked shenanigans to ludicrous speed from the second act onwards.
As directed by Leitch, what could have been a brooding treatise on fate and revenge is instead rendered as a tongue-in-cheek murder fest. The resultant gore and violence are deliberately excessive and over the top, but presented in a manner that is ceaselessly entertaining.
Breakneck bickering

The actors are all in the joke, playing off of each other like a finely-tuned ensemble, clearly reveling in delivering the endlessly witty, rapid-fire dialogue in a cacophony of accents, with only Pitt and Bullock speaking in anything approaching their native inflections. Of these, Taylor-Johnson and Henry make the strongest impression as the amusingly-monikered Tangerine and Lemon, whose differing approaches to the job at hand (expressed through thick cockney squabbling) make for some of the film's funniest exchanges. In particular, Henry's dedication to identifying personality types through the lens (and stickers) of Thomas the Tank Engine is worth every second of screen time devoted to it.
The man in the middle
Pitt, of course, is no stranger to making fun of himself, gleefully riffing on his leading man image here as the proverbial wrong guy at the wrong place at the wrong time. Beginning with Ladybug in a vulnerable emotional state following a string of bad luck, the hapless hitman is beset with a series of unfortunate events that test his commitment to achieving inner peace. Ladybug may be an exceptionally gifted killer, but it doesn't mean he enjoys it – the fact that the people he tries to negotiate with invariably end up dead only adds to his stress, and Pitt plays out the frustration to perfection.
Music to kill by
If you've seen any of the trailers for Bullet Train, you may have noticed the inclusion of the Bee Gees' song, "Stayin Alive", performed entirely in Japanese. As seen in context near the beginning of the film, it excels at setting the tone for the craziness to come.
The soundtrack is full of selections that, in any other film, would come across as being obnoxiously on the nose, ranging from standards to Japanese pop hits from the 60s. Ultimately, the eclectic tracks make the perfect aural complement to the onscreen mayhem – you'll never listen to Bonnie Tyler the same way again.
The cameos are gold

Despite the fact that this isn't some sort of superhero movie with dozens of in-universe connections, Bullet Train features cameos small and large that sent the audience into fits of laughter at the premiere screening. The appearances actually make some kind of warped sense in the film's universe, but it's the stars' conviction that helps sell their brief appearances.
We don't know how long it'll be before someone spoils them all over social media, but rest assured that Sandra Bullock's participation in a glorified voice role is far from the biggest treat in Bullet Train's bag of tricks.
The bottom line

If Guy Ritchie (Snatch, Aladdin) and Steven Soderbergh (Ocean's 11, Magic Mike) watched Deadpool and decided to make a John Wick movie, it would look a whole heck of a lot like Bullet Train: this is a film that doesn't just rely on star power (*cough* Red Notice *cough*), it leverages its performers to deliver an inspired rush of frenetic thrills and wicked hilarity.
While the 2022 blockbuster season may have kicked off with Top Gun: Maverick setting an impossibly high standard for (non-superhero-based) blockbusters, Bullet Train is a surefire crowd pleaser with enough action, laughs, and good vibes to make it a must-see.
Bullet Train premieres in the Philippines today. Catch it in cinemas near you.