8 Things You Should Know about London Award-Winning Pinoy Designer John Herrera
Aug 4, 2015 &nbsp • &nbsp Leigh Bagtas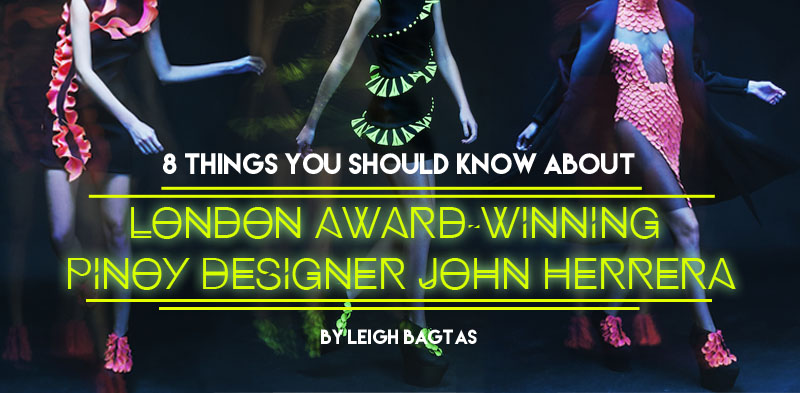 Thanks to the internet, news of Pinoys abroad getting acknowledged reach us more easily, and it never fails to stir feelings of pride in us. Fashion designer John Herrera (from House of Herrera) added to that list when he bagged first place in the London Emerging Designer (LED) Awards last Saturday. Here are some facts you should know about this distinguished designer:
That's more than P70,000!

His inspiration? Snorkeling and the Philippine marine life. John said he imagines Filipina women wearing fantastic outfits made from chiffon fabrics and burned edges.

John presented an aswang-inspired collection last February at the International Fashion Showcase, also in London, and described his masterpiece as a "shape shifting female monster who preys on men, women, children and even unborn babies."

Para sa economy!

The gown, which had "scales" from milkado silk cutouts, was part of his Aphrodite collection.
He trained under Cary Santiago, a master couturier, and studied at the Fashion Institute of the Philippines.
His forte showcases the  industry's love for sexy femininity.

His designs say more than words ever could. You go, John!
Keep showing off those skills and talents and let the world know what Pinoys are made of! Know anyone else that stirs Pinoy Pride in you? Sound off in the comments!