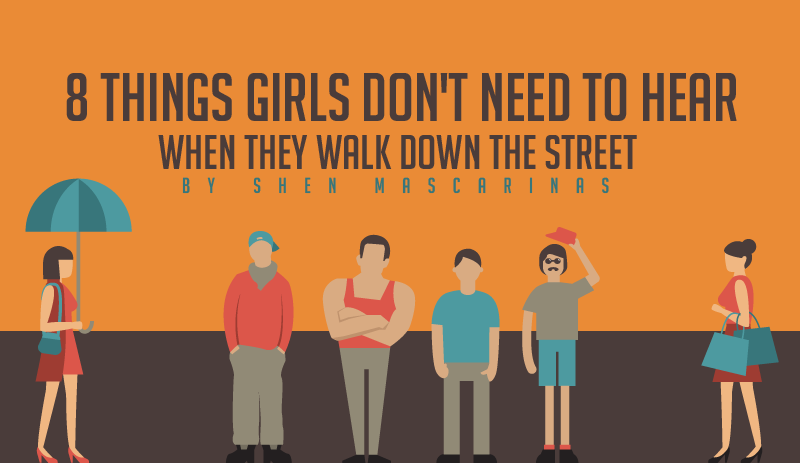 Provided that we aren't forced to do so, the weather is conducive to it and the shoes permit, most women will tell you that they find walking from one place to another very enjoyable. It's a great way to explore your surroundings from a more relaxed perspective, rather than what driving would allow. Second, it's a way to burn off the waffles you chose to eat for breakfast, so you can opt for some Kare-kare (over rice) for dinner. Finally, it's a way to clear your head from the stress of the day, especially if your walk is the only alone time you get.

Oh, how pleasant it is to live in an era and society where a girl can walk down the street independently and without (much) fear! Well, not if creepy strangers or distant acquaintances can help it…

Here are 8 unsolicited comments that make self-defense or a b*itchy resting face prerequisites for walking down the street:
Thought Reply: Please say that's because you know my parents, or you're a neighbor I haven't met yet. PLEASE don't let it be because you're a serial killer.
People on the street trying to be social, this is the line you say to quickly cross the line from friendly to creepy.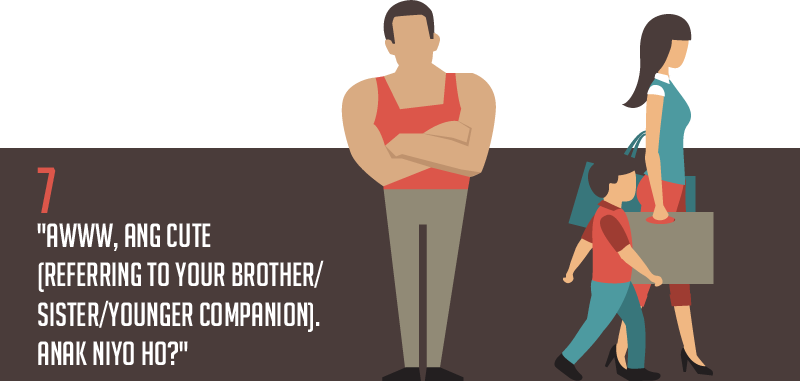 Thought Reply: I'm going to try and take that as a compliment on my physical maturity, and try to consider it as a tip to use better skin products.
Being mistaken as a mom, when you're far from being one, comes close second to being mistaken as pregnant.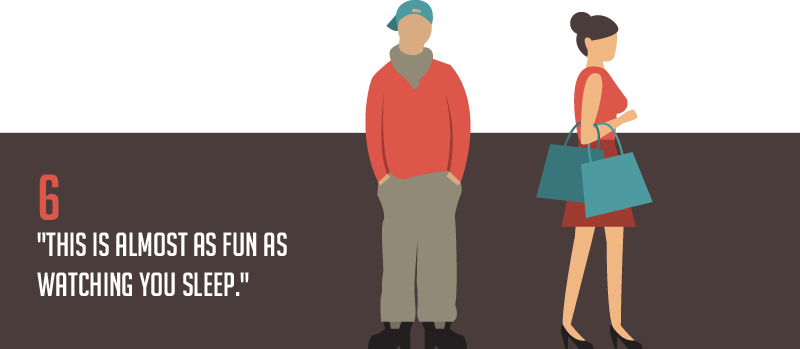 Thought Reply: I am so locking my room and closing all my windows when I sleep from now on. Also, thanks for finding snoring and drooling fun (and attractive I hope)!
The line differentiating friendly and creepy is pretty wide, but with this line, you can take one impressive leap.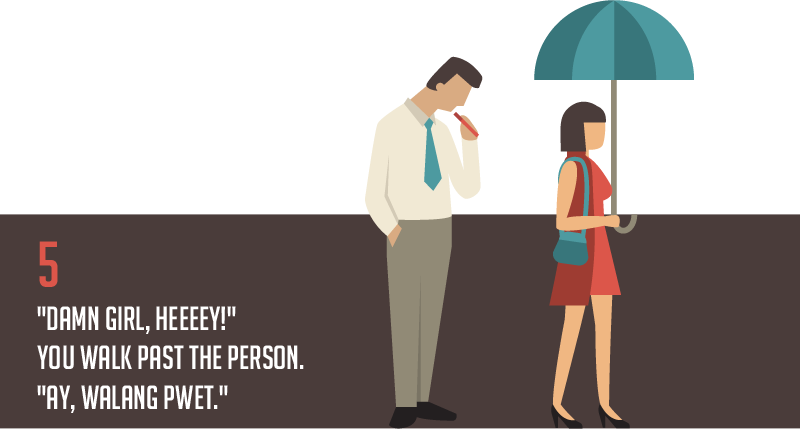 Thought Reply: I could have ignored the malicious greeting, but the unnecessary ass insult???
Huy, wala namang bawian.


Thought Reply: Whoa there. I think that says more about you than me.
Be very careful what you say when trying to make friends. The words or personal interests you choose to bring up on the first meeting are very telling of your character.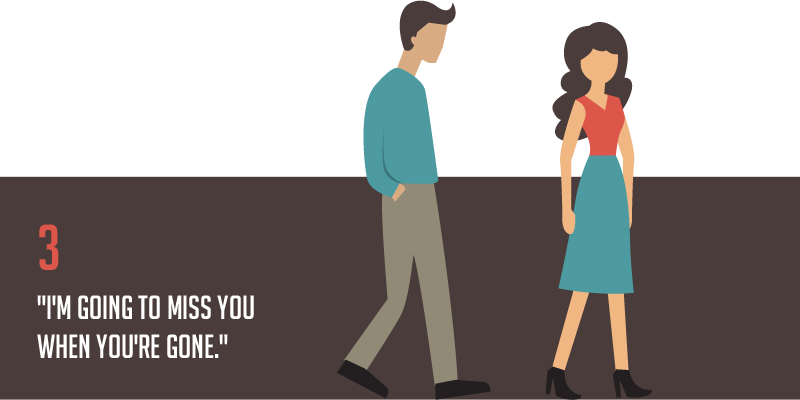 Thought Reply: Ummm, start missing me immediately because I'm going NOW. Also, time to burn off more waffles with a sprint!
Coming from a stranger on the street? Way too soon.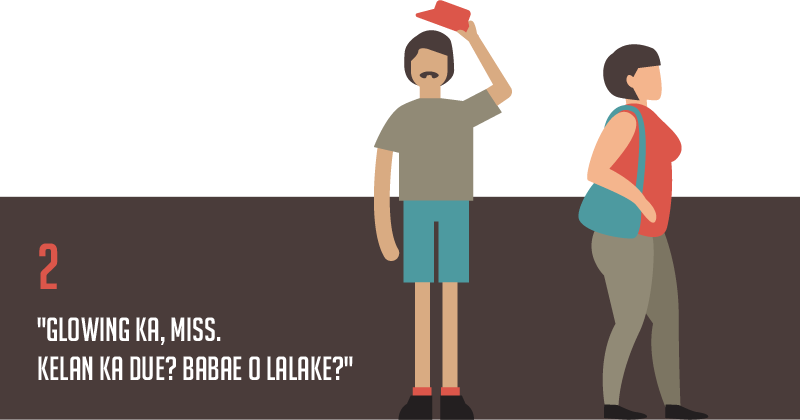 Thought Reply: I will try to ignore that this kind stranger just laid down on me the ultimate variant of "ang taba mo."
Never assume a girl is pregnant no matter how "bloated" she may look. Never. Unless, you know, you want a slap to the face.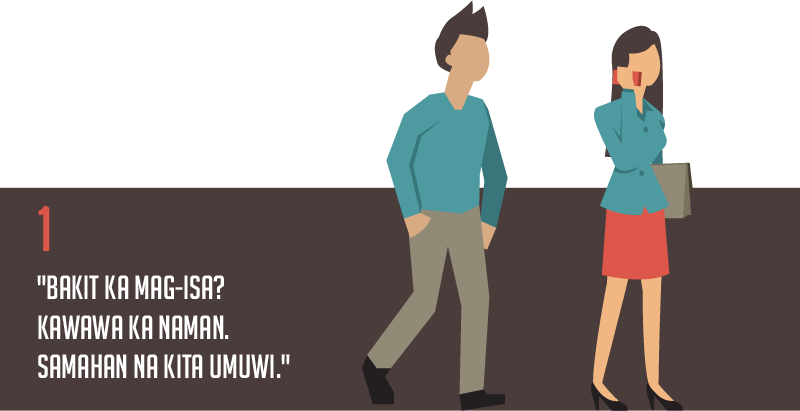 Thought Rant: Is it such a crime for a girl to enjoy a little alone time while walking down the street? I think not. Overflowing concern coming from a stranger? Very fishy.
Malicious intentions masked as kindness is the worst.
Ever experienced these or something worse? Guilty of being the culprit? Now boys and girls, let's all try to make the street a better place to walk down in! Leave a comment and let us know the worst things you've heard when walking down a street!