When you're feeling down or your day has been way too looooong, sometimes, you just need some perk-me-up in the form of a cup of coffee, a good book, or a binge-watching session of your favorite comfort show. For K-drama fans, most would probably turn to the Reply series for comfort and good vibes. But if you really want to enjoy these feel-good shows, you should stream them on Netflix ASAP! They're going, going, gone from the streaming platform by September 30, so you only have about 20 days left to binge. Here are the K-dramas leaving Netflix by the end of this month:
Originally released in 2012
Featuring Jung Eun-ji, Seo In-guk, Hoya, Eun Ji-won, Shin So-yul, Lee Si-eon
Synopsis: In 1997, female high school student Sung Shi-won is the biggest fangirl ever. She loves boyband H.O.T, and her five high school friends tease her a lot about it. In the future, when she's 33 years old, she and her friends reminisce about their high school days during a reunion.
Originally released in 2013
Featuring Go Ara, Jung Woo, Yoo Yeon-seok, Kim Sung-kyun, Son Ho-jun, Baro, Min Do-hee, Sung Dong-il, Lee Il-hwa
Synopsis: In 1994, a couple — along with their daughter Sung Na-jung — runs a boarding house in Seoul, where six university students from different provinces of South Korea live together.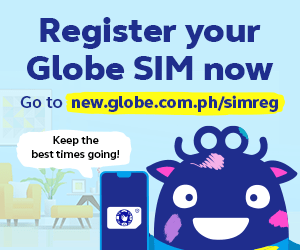 Originally released in 2015
Featuring Lee Hye-ri, Ryu Jun-yeol, Go Kyung-pyo, Park Bo-gum, Lee Dong-hwi
Synopsis: In the 1980s, a group of five teenage kids spend their youth together in a small neighborhood in Seoul. As we see them grow up, we're also treated to nostalgic music, movies, events and more cultural references during the late 80s of South Korea.
Fun fact about the Reply series: Director Shin Won-ho and writer Lee Woo-jung are also the duo behind the equally loved Hospital Playlist.
The Cast of 'Reply 1988' Just Had a Mini Reunion and It Broke the Internet
The Cast of 'Reply 1988' Just Had a Mini Reunion and It Broke the Internet
Bianca Katipunan | Jun 26, 2020
It's Okay, That's Love
Originally released in 2014
Featuring Jo In-sung, Gong Hyo-jin, Sung Dong-il, Lee Kwang-soo, Do Kyung-soo
Synopsis: Despite constantly butting heads, novelist and DJ Jae-yeol and psychiatrist Hae-soo end up living together in the same house, along with a variety of people that make their everyday life chaotic and colorful.
Oh My Ghost</h4
Originally released in 2015
Featuring Park Bo-young, Jo Jung-suk, Lim Ju-hwan, Kim Seul-gi
Synopsis: Timid and shy Na Bong-sun serves as an assistant chef at Sun Restaurant, owned by star chef Kang Sun-woo. Unfortunately, she gets possessed by virgin ghost Shin Soon-ae, who wants to seduce as many men as possible, her life turns upside down and she captures her boss' interest.
Chicago Typewriter
Originally released in 2017
Featuring Yoo Ah-in, Im Soo-jung, Go Kyung-pyo
Synopsis: In the present time, a veterinarian and two writers find themselves inexplicably connected to three Korean independence fighters who lived during the 1930s when Japan occupied Korea. As the trio finds out the truth behind their connection, they become anxious about how this discovery would affect their current lives.
Cheese in the Trap
Originally released in 2016
Featuring Park Hae-Jin, Kim Go-eun, Seo Kang-jun, Lee Sung-kyung
Synopsis: An adaptation of a popular webtoon, this drama follows struggling scholarship student Hong Seol as she navigates university life while trying to maintain a relationship with her rich and kind senior Yoo Jung, who is hiding a dark side.
The Liar and His Lover
Originally released in 2017
Featuring Lee Hyun-woo, Red Velvet's Joy, Lee Jung-jin, Lee Seo-won, Hong Seo-young
Synopsis: Based on a popular Japanese manga, the series tells the love story of talented singer Yoon So-rim and heartbroken genius music composer Kang Han-gyul — except Han-gyul introduced himself under a hidden identity and he often lies.
Follow us on Facebook, Twitter, Instagram, Tiktok, and Youtube for the l8est entertaining, useful, and informative lists!