The local podcast scene has grown bigger in recent months with new and interesting shows added to Spotify's roster. Although the catalog might seem overwhelming at times, we're not complaining. That just means more gems to discover and more episodes to listen to while we're cooped up at home. From adulting and chismis to helpful love advice and getting educated, here are great and new Filipino podcasts on Spotify you can start adding to your daily routine.
Kolorum Klasrum
Kolorum Klasrum
is hosted by long-time media practitioners Rian and Jerome along with their friends. The podcast was made for Filipinos who have one too many questions in life such as:
Obligado ka bang mag-reply sa bawat taong bumabati sa'yo ng "Happy Birthday" sa Facebook? Kailan mo naramdamang matanda ka na? 
All these interesting questions and more are answered through hilarious conversations that'll make you feel like you're talking to your barkada.
Mishconceptions – Adulting & Career Podcast
It's always a joy to come across podcasts on adulting. Even though it's a saturated topic that many have already based their programs on, getting new insights and perspectives on certain adulting issues is always worthwhile. Mish hosts the
Mishconceptions 
podcast where she tackles the struggles of modern-day adults (both millennials and Gen Z). She touches on career, finances, side hustles, and even our unspoken fear of getting old and aging.
Stay Woke: 8 Pinoy Podcasts about Social Issues to Keep You Informed
Stay Woke: 8 Pinoy Podcasts about Social Issues to Keep You Informed
Elaine Canicosa | Aug 02, 2021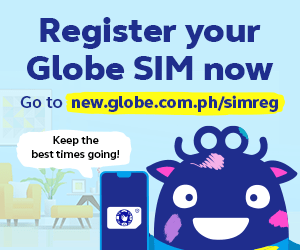 Makinig Ka Muna
Jim Bacarro and Saab Magalona, hosts of podcast
Wake Up With Jim and Saab,
recently started their second podcast,
Makinig Ka Muna
. Where the first pod consisted of random debates, the celebrity couple's interests, and endless conversations with their friends, the second one is a bit on the serious side of life.
It's a "curated personalized mixtape" delving on topics like what to do if you have a parent who's a cheater or what to do when your friend is stuck in a bad marriage. And to complete the whole radio experience, Makinig Ka Muna is actually a music + talk show where you get to listen to music and the pod in one experience. It will certainly take you back to the old days where radio DJs read letters from anonymous senders on-air and give their own advice.
Between Us Queens
Queens Pia Wurtzbach, Bianca Guidotti, and Carla Lizardo set their crowns and sashes aside to sip (and spill) some tea and talk about anything under the sun. Listen to find out about the weirdest DMs they've ever got, the dumbest fights they've ever been in, and what life would be like if they weren't beauty queens. Most of the episodes are under 35 minutes long, just enough time for you to listen while you're doing your morning routine.
This Podcast Dedicated to Local Campus Horror Stories Will Give You the Creeps
This Podcast Dedicated to Local Campus Horror Stories Will Give You the Creeps
Kyzia Maramara | Jun 30, 2020
Parang Di Ko Yata Kaya
"Parang 'di ko yata kaya," Tita Jessa Zaragoza croons over the radio and you softly agree. But Eldrin and Jade, hosts of the podcast named after those very same words, strongly believe that your momma didn't raise a quitter. Which is why
Parang Di Ko Yata Kaya 
podcast hosts are here to help listeners figure things out… while they're also still figuring things out. Mag-jowa, mag-ipon, mag-resign, maging politikal, and everything else in between! It's the helping hand you need to guide you through confusing moments in life.
Word Nerd
If you're looking for a podcast to listen to while you unwind after a long day,
Word Nerd 
is your next greatest find. This fairly new pod is dedicated to anyone out there with a profound love for the written word, movie lines, and song lyrics. For each episode, the lone host reads excerpts from local and international film and literature and muses over it (Read: Quietly geeks out). All episodes are just under 20 minutes so you can easily include this pod as part of your wind-down routine.
These Relaxing ASMR and Meditation Podcasts That Can Help You Sleep Better
These Relaxing ASMR and Meditation Podcasts That Can Help You Sleep Better
Kyzia Maramara | Jun 11, 2020
PODKAS: Conversations on Philippine History, Politics, & Society
Interested in Philippine history? PODKAS has just made the subject accessible and approachable for every Filipino (and foreigner) out there. Each episode features critical discussions on our history — Who killed Bonifacio? What did colonialism leave us? — politics, and society. The team behind PODKAS are history graduates from UP Diliman. If you've got a sibling or you yourself would love to learn more about our history, an episode a day ought to enlighten you.
Paano Ba 'To: The Podcast
Actress Bianca Gonzales hosts the 
Paano Ba 'To 
podcast which lets listeners learn something new for every episode. Don't dismiss it as just another adulting podcast. This one seeks answers with the help of inspiring individuals from showbiz and other prominent personalities. Ever wondered what Hidilyn Diaz thinks about how she became a legend? Or how about how to deal with a toxic relationship according to Iza Calzado? All that and more with
Paano Ba 'To!
Do you have other recommendations for the best new Filipino podcasts on Spotify? Share it with us in the comments!
Check us out on Facebook, Instagram, Twitter, and YouTube and be the first to know about the latest news and coolest trends!