Earlier this afternoon, ANC's In Focus host and journalist Karmina Constantino had a live online interview with presidential candidate Jose Montemayor Jr. A specific clip of the interview immediately went viral after Constantino slammed Montemayor for insinuating that she's getting paid to grill him with questions.
The context: CNN Presidential Debate
Last weekend, CNN Philippines held a presidential debate among 9 out of 10 candidates. During the debate, Montemayor alleged that US billionaire Bill Gates donated money to the campaign of fellow presidential candidate and Manila Mayor Isko Moreno. Montemayor said that the amount is about "15 million dollars." His allegation brought him a lot of attention from netizens since the debate.
In an interview with Constantino, Montemayor shared that his "sources" said Gates made a donation to Moreno's campaign. "My sources, I will not reveal at this point unless there's a court order, he said he received 15 million from Bill Gates," he said.
Isko Moreno flatly denies Jose Montemayor's allegation that he received 15 billion dollars from Bill Gates.

'Wala po, it's not true, I don't know where you got it.'#CNNPHPresidentialDebate pic.twitter.com/qIGYjvp3fA

— Pia Ranada (@piaranada) February 27, 2022

Moreno has already denied this allegation. The Bill and Melinda Gates Foundation did donate 16 million pesos for a toilet program in 2020, so that may have been the source of Montemayor's confusion.
Montemayor insinuates bribery
After being grilled regarding his allegation on Moreno, Montemayor implied that media members like Constantino should do their own research and "know better" about issues like the alleged donation. "If you will just research, especially you are in the media. You should have known better. Unless Isko Moreno paid the ANC and ABS-CBN," he said.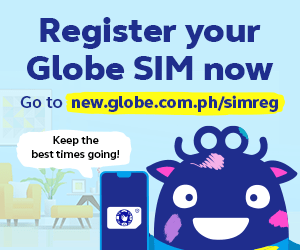 Constantino shut down his insinuations
#ANCInFocus anchor Karmina Constantino answers accusation of Presidential candidate Dr. Jose "Joey" Montemayor Jr. ANC is getting payoffs from Manila Mayor Isko Moreno Domagoso. #Halalan2022 pic.twitter.com/pye0203kUs

— ABS-CBN News Channel (@ANCALERTS) March 1, 2022
Constantino immediately reacted to Montemayor's insinuation that she and her colleagues in ABS-CBN are being paid to ask questions, quickly cutting in and saying she is "not going to let that [comment] pass."
"Dr. Montemayor, we are not in the business of getting paid. I am personally insulted by that insinuation. We can go on with this interview. We can leave this topic aside and move on. But let me tell you, that is an insinuation that we will not take lightly," Constantino sharply rebutted.
"This company is not in the business of getting paid. This journalist has never been — or ever will be — paid by anyone to ask or not ask any questions," the journalist reminded her interviewee before promptly moving on.
Montemayor seemed rattled
Immediately after Constantino's rebuttal, she asked Montemayor, "What kind of leader will you be, if you believe in fake news?"
The exchange between Karmina Constantino and Montemayor. She followed it up with the question, "What kind of leader will you be, if you believe in fake news?"
Montemayor: "Is that a personal question?"@ConstantKC : "It's a question." pic.twitter.com/d9Nlqt5pDu

— Marc Jayson Cayabyab (@mjaysoncayabyab) March 1, 2022

Looking a little thrown off, Montemayor's first response is to ask: "Is that a personal question?" To which Constantino's only reply is: "It's a question."
Netizens are in awe
Netizens quickly made the interview viral, specifically that clip showing Constantino's rebuttal. They praise her for her calm yet firm and immediate defense against the insinuation against her profession and her colleagues.
About time we stand up to misinformation and bullies. Well done Karmina Constantino

Gone are the days of the silent victims. Enough is enough.#holdtheline pic.twitter.com/MzWtoah2km

— Gel (@GelNolasco) March 1, 2022
Ito ang BABAE. Mahusay at may kakayahang lumaban. Matapang at kayang tumindig sa kanyang prinsipyo at pinaglalaban. May respeto pero hindi aatras sa laban.

— yel (@marrriyelle) March 1, 2022
Debate moderator-worthy
A few netizens are even saying she should be a moderator for the next electoral debates, because Constantino is definitely not mincing any words.
Let's make Karmina Constantino the moderator of all Presidential debates from now on.pic.twitter.com/XvxyscCL4I

— JR Santiago (@oslecjunior) March 1, 2022
karmina constantino has impressed me before. but this interview has raised my admiration of her skills to the max. she should moderate the next debate!

— What A Waste of Ad Money (@wawam) March 1, 2022
This isn't the first time Constantino has spoken up
Last month, in a similar scenario where Constantino was in a live interview via Zoom, the journalist went viral after she casually rebutted presidential candidate Ferdinand 'Bongbong' Marcos Jr's spokesperson Vic Rodriguez.
In the interview, Rodriguez reasoned that Marcos Jr. were unable to attend interviews and debates because they are 21 days behind schedule for their campaign engagements. Constantino responded: "I can almost hear the other saying, 'Atty. Rodriguez, maybe you should consider working 18-hour days.'"
Marcos Jr's spokesperson Vic Rodriguez said they are 21 days behind schedule for their engagements that's why they had to turn down some interviews.

Karmina's answer: pic.twitter.com/Cz2QXROm79

— Pia Regalado-Flores (@SofiaMonica_) February 14, 2022

Her response was in reference to presidential aspirant and current vice president Leni Robredo's statement that she and her team sometimes work more than 18 hours a day.
In 2021, Constantino also confronted Chief Presidential Legal Counsel Salvador Panelo for including Hidilyn Diaz in his 2019 'Oust Duterte' matrix, which named personalities who were allegedly plotting to overthrow President Rodrigo Duterte.
She asked him why he refused to apologize for sharing false information, saying, "You may have unwittingly injured a person that was put in the matrix. The matrix included untruths, falsities, so why not even apologize for that?"
Karmina Constantino is really good at putting men in their places. pic.twitter.com/QQPkQUMJDE

— (@krizzy_kalerqui) March 1, 2022
When Panelo refused to budge, Constantino called him out for his behavior. "Alam mo yung sorry-not-sorry? Parang ganon yung ginagawa mo Secretary Sal," she said.
What a welcome to Women's History Month
Karmina Constantino's interview with Montemayor is like the opening salvo for International Women's Month.

— jethro aranas (@jethroaranas) March 1, 2022

March is Women's History Month, and netizens are saying Constantino's defense of her profession and colleagues opened women's month appropriately.
I am fan of Karmina Constantino because of how she articulate every single word. I wish I could speak like her and this interview, this is something. The confidence and presence of mind. She is more than her voice and diction, she is a powerful woman! https://t.co/kGXOje60L1

— Jen Iran (@mortishairan) March 1, 2022
What do you think of Karmina Constantino's interview with Jose Montemayor Jr.?
Follow us on Facebook, Twitter, Instagram, Tiktok, and Youtube for the l8est entertaining, useful, and informative lists!