Everything I know about Euphoria, I've learned against my will — and only because of social media. Since January, we've seen so much content about this high school drama series across all social media platforms, so we've basically seen the show. Now that the second season is over (thanks again to Twitter for letting me know), let's look back at the funniest memes that even made us non-watchers giggle.
Maddy and the bathroom door
Apparently, this well-circulated photo of Maddy Perez is not her planking, but actually her banging on the bathroom door at a party during the second season's first episode. Behind the door, her ex-boyfriend Nate Jacobs and soon-to-be-ex best friend Cassie Howard.
me doing planks pic.twitter.com/pzamWgqN3c

— 👁GOBLIN MODE👁 (@inorganic_gooch) January 26, 2022
Cassie in the bathtub
Which leads us to the second meme on this list: this photo of Cassie in the bathtub. Sans context, she actually looks like she has to keep quiet because she's being hunted by a crazy murderer on the loose. But no, apparently, she's hiding in the bathtub because she started hooking up with her best friend's ex. Yikes.
me when the doordash person knocks instead of just leaving the food there pic.twitter.com/A6DYunb0QJ

— a (@aallleeexxxxxx1) January 12, 2022
Or you when your friends start asking if you want to go out but you're too lazy.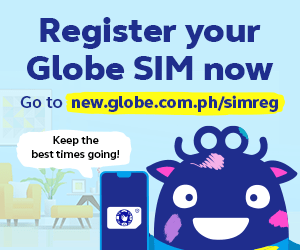 'You better be joking'
I'm honestly not sure what was going on in this scene (social media didn't tell me enough), except that Maddy and her childhood best friend Kat were in the bathroom and Maddy said this line to Cassie, who was offscreen. Google says Maddy told Cassie she looked "like a country music star", to which Cassie asked, "In a good way or a bad way?" The only answer Maddy had was: "B*tch, you better be joking."
My bookshelf when I come home with new books pic.twitter.com/FzjU5PE4LT

— Shyla Watson (@shylawhittney) January 26, 2022
Also you when someone gives you work on a Friday afternoon.
In *my* high school…
Some viewers have repeatedly claimed that high school life in Euphoria is unrealistic and far-fetched. Others say that their high school experience was just as crazy. So viewers ran with it and turned it into a type of trending content where they begin with "people say Euphoria is unrealistic, but at my high school…" Except their recap of their 'high school' experiences are also just the plot of other shows. Case in point: This high school take on Glee.
none of the stuff in Euphoria would be happening if they had gone to Abbott Elementary

— David Dennis Jr. (@DavidDTSS) March 1, 2022
Maybe it's time to transfer, Rue.
Cassie vs me
Another take on how unrealistic high school life in Euphoria is how put-together these so-called high school students looked, especially Cassie (at least most of the time). So viewers took to social media to show the contrast of Cassie attending East Highland High and themselves during their high school days.
Cassie in HS: Me in HS: pic.twitter.com/CqFoIydd85

— joey :) (@joewoahy) January 27, 2022
Elliot singing for five minutes
In the final episode, during Lexi's much-awaited play (which ended up being about her older sister Cassie's friend group), Elliot sings an original song that takes up about four or five minutes of screentime. Viewers, of course, have a lot to say about it — primarily, why is he still singing?
Waiting for Elliot to stop singing #Euphoria pic.twitter.com/jd1DLRfyDD

— K. (@Kbrabzkrt09) February 28, 2022
This kid is now a scientist after Elliot's long song.
elliot from euphoria really said (10 minute version)

— aidan alexander (@aidan) March 1, 2022
Taylor isn't the only one with long songs.
All the questions left unanswered bc Euphoria writers wrote in Elliot singing for 27 minutes. Ok.

— Kay (@KaylarWill) February 28, 2022
Could've used those extra minutes for plot.
Dominic Fike reacts to the viral memes about his *very long* performance in the season finale of Euphoria:

"The internet remains undefeated I am humbled" pic.twitter.com/NFGdX4ct4k

— Pop Base (@PopBase) February 28, 2022
Even actor Dominic Fike, who plays Elliot in the show, found the reactions funny.
Maddy vs Cassie
Or more like, Maddy *beats* Cassie after a whole season of built-up tension.
During the play, Maddy decides she needs to teach Cassie a lesson and chases Cassie to slap her face and slam her against the wall. Literally. This scene definitely dominated social media after the finale aired.
Maddy and Cassie pic.twitter.com/mVPuMtKrvR

— d. (@dncabkm) February 28, 2022
I think we've seen this scene before — did we like the ending?
Maddy's shoulder angel & her shoulder devil before dragging Cassie: #Euphoria pic.twitter.com/z2tqLcN4uM

— m a d i s o n (@RivuloseElysium) February 28, 2022
There are two kinds of friends.
there better be a deleted scene where it's a full on fight between maddy and cassie whilst the play was going on #Euphoria pic.twitter.com/QRPmosMR6q

— alfie (@barcharvina) February 28, 2022
Viewers want the whole thing please.
FOMO
Personally, I have yet to be convinced to watch the show. But the memes, reactions, and just overall virality of Euphoria content on social media have definitely made other non-viewers curious enough to give it a try.
i watched EUPHORIA only because of the memes but damn this is a good show.

I've kind of just now realized that anxiety and my ups and downs will be with me for life and this show is making it feel more normal and easier to cope with:)

— hugo 🇺🇦 (@llupugoo) January 22, 2022
It's relatable for a lot of people.
ok I don't like that euphoria show but I want to know what all the memes mean so I'm thinking I just suck it up and keep on watching but it honestly just gives me anxiety like idk drugs and watching people do them just make me fucking sweat and my heart race I'm nervous ahhdjfkel

— jo ❤️‍🩹 (@princessjxhnna) February 13, 2022
The memes could definitely make you curious, but the show also has a lot of possible triggers, so be careful!


Unfortunately for new and old viewers alike, reports say the next season won't be back until 2024, so it's gonna be a long wait. At least the next season is confirmed. Enjoy the memes to tide you over.

In the meantime, I'm going to reflect on how much I apparently know about this show just because of social media. Because it's just that much talked about.

Follow us on Facebook, Twitter, Instagram, Tiktok, and Youtube for the l8est entertaining, useful, and informative lists!