Solenn Heussaff recently came back Milan Fashion Week 2022, where she slayed in one glamorous designer outfit after another. But while she was away, we know someone who missed her the most. That would be her husband, Nico Bolzico, who didn't fail to update Wifezilla — and the rest of the Internet — on how things are going on in the Bolzico household without her. Spoiler alert: it's disastrous. Check out what Nico Bolzico had to say about Solenn Heussaff being away.
Nico lost El Gato
View this post on Instagram
After Solenn made her first Instagram photo in Milan, Nico was quick to let her know how things are going since she left. Apparently, he immediately managed to lose El Gato, their gorgeous pet cat.

Just shows how disastrous life would be for the Bolzicos if the woman in the house wasn't there to keep things in place. Nico also followed up his comment with a compliment on Solenn's OOTD which was a Balenciaga dress, Marni coat, and Louis Vuitton clutch.
…and found him

A few hours later, Nico happily reports under Solenn's new IG post that he already found El Gato. Phew, what a relief. He also adds that their dog Pochola drank from the toilet. Uhm. At least he ended the comment with yet another compliment for his sexy #wifezilla in a Fendi dress.
View this post on Instagram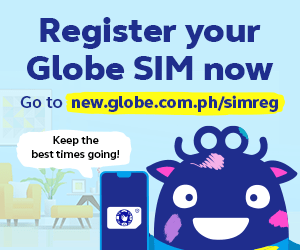 Nico says he broke his pinky toe
View this post on Instagram
Days later and Solenn is still walking the streets of Milan in style. She posted a photo of her in red from head to toe. And like a siren call, Nico didn't miss the opportunity to share life updates (in case Solenn doesn't read his messages?). This time, he shared that he broke his pinky toe dancing to Frozen's "Let It Go" with their daughter, Tili. Breaking your toe having the time of your life over a Disney song? Priceless. Of course, he didn't forget to tell Solenn how beautiful she was in the photo.
Nico shares his strategy
View this post on Instagram
Aside from life updates, Nico also drops sweet messages on his wife's IG comments section. In one photo of Solenn looking hot in a biker girl outfit (leather jacket, dress, high heeled boots), the CEO of the Bullied Husbands Club shared his foolproof "strategy" so Solenn won't ever leave him. Nico says he makes her laugh "so her eyes are [closed] most of the time" which basically means she can't look at anyone else. Cue "AWWW!" sound effects. He also cheekily adds that he wished her outfit was 4 cm shorter.

Solenn misses her daughter
View this post on Instagram
The life updates from Nico keep coming, much to the netizens' delight. This time, it's made under a photo of Solenn and Tili which the actress posted to show how much she misses her daughter. Nico, the default babysitter, had to comfort his wife and say "We miss u." He also had a smelly life update: Pochola slept on Solenn's side of the bed and peed on it. Nico had to warn Solenn that she might not be able to sleep on the bed for a few nights when she comes back.
When Wifezilla is away, the husband comes to play
View this post on Instagram
Solenn's IG comments section isn't the only place Nico posts life updates. He recently also shared a photo of him and Tili playing with a toy kitchen. Tili was the chef-slash-server and Nico was the restaurant critique who had a lot to say about the service. It's so cute to see them playing together! Solenn must've taken one look at the photo and immediately wanted to go home to be with her family.
And if Baby Tili had an IG account?
View this post on Instagram
If baby Tili had an IG account, we're sure she'd be following the footsteps of her father and spamming her mom's comments section. This mischievous girl is becoming more and more like her hilarious father by the day and we're not complaining! Check out the way she greeted her grandma or how she copies Baltie (Isabelle Daza and Adrien Semblat's son) whenever she's unsure about her answers. All that coming from a sweet two-year-old!
In conclusion, everyone had a great time
Solenn expressed her gratitude toward Dra. Vicky Belo and her husband Dr. Hayden Kho for accompanying her on the memorable Milan trip. While she did have a blast wearing designer fit after designer fit (kinda reminded her of the good old days), Solenn admitted to missing her family too much. "Back to regular programming fow moi!" she captioned one IG post. As for Nico, we're glad to know he managed to survive and not burn the house down without Solenn while taking care of their daughter. That has got to be a Bullied Husbands Club achievement.
Check us out on Facebook, Instagram, Twitter, and YouTube, and be the first to know about the latest news and coolest trends!