It's a different level of kilig knowing that your K-drama "ship" has sailed, and in real life at that. You KNEW it was going to happen what with all the sparks flying in the air and the general chemistry. Here are just some of our favorite K-drama co-stars in all stages of love — from rumored to be dating to married to, sadly, getting divorced.
Seo Ji Hye and Kim Jung Hyun (Crash Landing on You)
Raise your hand if you were left utterly heartbroken for Crash Landing on You's second male and female leads. Kim Jung Hyun and Seo Ji Hye's characters deserved so much more. We were hoping there was a last-minute twist! But even if they didn't get to be together in the end, it looks like the duo found love IRL.
Korean media outlet Dispatch reported that the two have been dating for over a year. "Kim Jung Hyun even moved to Seo Ji Hye's neighborhood Seongdong-gu in 2020, and now their apartments are only 10 minutes away from each other," reported the article.
But it looks like their respective agencies are putting those rumors to rest. Literally
20 minutes
after the rumor spread, the agencies gave statements denying the relationship.  "As far as we know, Kim Jung Hyun and Seo Ji Hye are not dating. They are only maintaining a close relationship as senior and junior after working together in tvN's 'Crash Landing on You,'"
said
Kim Jung Hyun's agency.
As for us, we don't know who to believe, but we choose to live in the knowledge that our two favorite characters had a happy ending IRL.
Son Ye Jin and Hyun Bin (Crash Landing on You)
View this post on Instagram
Yep, you knew this couple was going to be on this list. If CLOY's second couple denied the dating rumors, the main leads are the exact opposite. Last January, Son Ye Jin and Hyun Bin confirmed they were dating. The scream of fangirls worldwide could be heard as the social media trending list bled with kilig. Ye Jin even posted on Instagram a photo of flowers given to her by Hyun Bin. Now you can look back at all their previous interviews for CLOY and see it in a new light.
In conclusion:
CLOY should have been titled

"CRUSH DATING ON YOU" pic.twitter.com/fhrdMyuJ2Q

— BE final week (@kdrama_ahjumma) April 8, 2021
QUIZ: Which Guy From 'Crash Landing on You' Would You End Up With?
QUIZ: Which Guy From 'Crash Landing on You' Would You End Up With?
Meryl Medel | Feb 19, 2020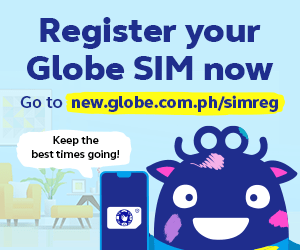 Lee Sung Kyung and Nam Joo Hyuk (Weighlifting Fairy Kim Bok Joo)
View this post on Instagram
This model-actor couple had us wrapped around their fingers even after WFKBJ was over. Their chemistry on screen was palpable and we weren't the least bit surprised when they announced they were dating IRL. After being friends for a long time and looking sooo good together (seriously, every hallway is their runway), they developed a romantic relationship. But we all know how this ends. In 2017 they broke it off after four months of dating. I guess it's back to rewatching WFKBJ for me.
Song Hye Kyo and Song Joong Ki (Descendants of the Sun)
View this post on Instagram
There's nothing quite like having your favorite KDrama pair date in real life but do you know what's better? Watching them get married. Descendants of the Sun co-stars Song Joong Ki and Song Hye Kyo — known together as the SongSong couple — fulfilled every fangirl's dream. Until they got divorced, that is. 20 months after they tied the knot in October 2017, they each issued a statement.
"I have decided to pursue a divorce suit against Ms Song Hye-kyo and decided not to go in-depth about the mistakes each of us made," said Joong-Ki through his lawyer.
Hye-Kyo on the other hand released her statement through her agency: "Song Hye-kyo is going through a divorce after long, careful consideration about her relationship … the reason for the divorce is because of the difference in their personalities."
Hyeri and Ryu Jun Yeol (Reply 1988)
View this post on Instagram
If you were brokenhearted because their characters in Reply 1988 didn't end up together in the drama, it's tons better IRL. Hyeri and Ryu Jun Yeol have been dating since 2017 and it looks lik they're still going strong. They were even spotted on a bicycle date in Seoul last year.
The Cast of 'Reply 1988' Just Had a Mini Reunion and It Broke the Internet
The Cast of 'Reply 1988' Just Had a Mini Reunion and It Broke the Internet
Bianca Katipunan | Jun 26, 2020
Goo Hye Sun and Ahn Jae Hyun (Blood)

It's always so kilig when our OTPs and ships fly outside the fence of a fictional series. Fans were ecstatic when Blood co-stars Goo Hye Sun and Ahn Jae Hyun revealed they were dating. After a year, they got married. After four years, they got divorced and it was a messy and dramatic one at that. Hye Sun even took to Instagram to air her dirty laundry about her husband. Yikes. The couple is now estranged.
Lee Bo Young and Ji Sung (Save the Last Dance For Me)
View this post on Instagram
If you're looking for a couple who will make you believe in love again, here's one. Lee Bo Young revealed that she rejected Ji Sung at first because she didn't want to date a celebrity. But after she saw he was sincere and even said he was willing to quit acting for her, she changed her mind. Four years after they met at the set of Save the Last Dance, they started dating. They dated for seven years before tying the knot in 2013 and they now have a daughter and a son together.
Moon Geun Young and Kim Bum (Goddess of Fire)

We knew their chemistry would transcend in real life! Kim Bum and Geun Young started dating in 2013 after their drama aired. But while we're all for their relationship, it only lasted for 7 months. The pair had an amicable split in 2014. Their relationship will live on in our hearts!
Check us out on Facebook and Instagram and be the first to know about the latest news and coolest trends!