Keanu Reeves is the Best Thing About E3 Today
Jun 10, 2019 &nbsp • &nbsp Matthew Arcilla
Every year, hundreds of games, developers and marketing executives descend upon Los Angeles for E3. There they meet with thousands of journalists and fans to reveal, promote and talk about the latest in interactive entertainment. Oh sure, it's always exciting to a degree, but on some level everyone is waiting for the strange, the weird, the amazing and the surprising to break up a monotony of trailers, release dates and demonstrations.
So imagine what it was like when at the Microsoft Theater where Xbox boss Phil Spencer and the rest of his people were holding the company's E3 presser that the most unexpected appearance was made: Keanu Reeves, appearing not just at the end of the trailer to the eagerly anticipated sci-fi roleplaying game Cyberpunk 2077 but live on stage where he leaned hard into his bashful but enthusiastic persona.
You can watch the entire moment at the 3 minute and 30 second mark in the video above. At one point, some guy shouted out "You're breathtaking," while Keanu hit his beats and when he replied, "No, YOU'RE breathtaking," the Internet just couldn't handle it. Here're eight more of the best reactions to Keanu at E3.
1. Keepin' it real
what companies think gamers want: video games
what gamers actually want: keanu reeves telling you that you are loved

— Jenny Y㋐ng (@jennyyangat) June 9, 2019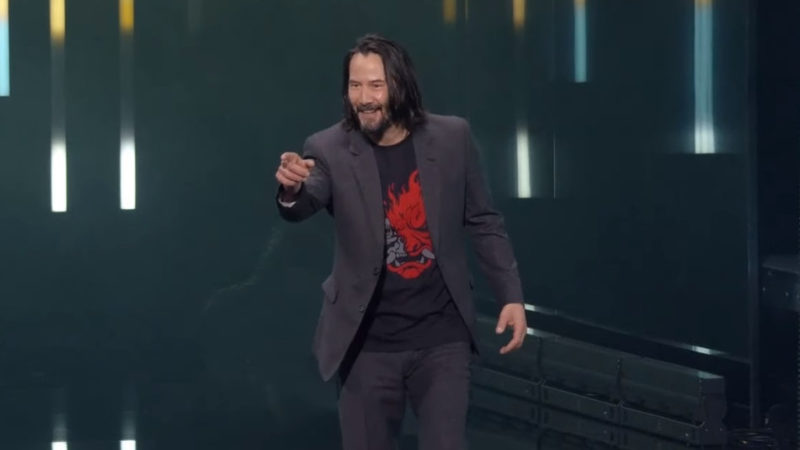 You are loved.
Jenny Yang zeroes in on the secret to our gamer hearts.
2. Dracarys
i have no idea what cyberpunk is but if keanu reeves tells me we have a city to burn you best believe im breaking out the lighters and gasoline pic.twitter.com/2JNP0zSHI7

— William Yu (@its_willyu) June 9, 2019
We respect Will Yu's commitment to urban immolation and zone renewal.
3. As it was in the beginning, now and forever…
— lashman (@RobotBrush) June 9, 2019
Martin Przelaskowski reminds us that Keanu Reeves in the year 2077 might be more fact than fiction
4. What did it cost you?
And just like that someone on Tumblr signed up for her pre-order.
5. Samedt
Keanu being revealed in Cyberpunk 2077 on the official International Bill and Ted day (6/9) is so poetic to me for some reason.

— mika (@SirenMika) June 9, 2019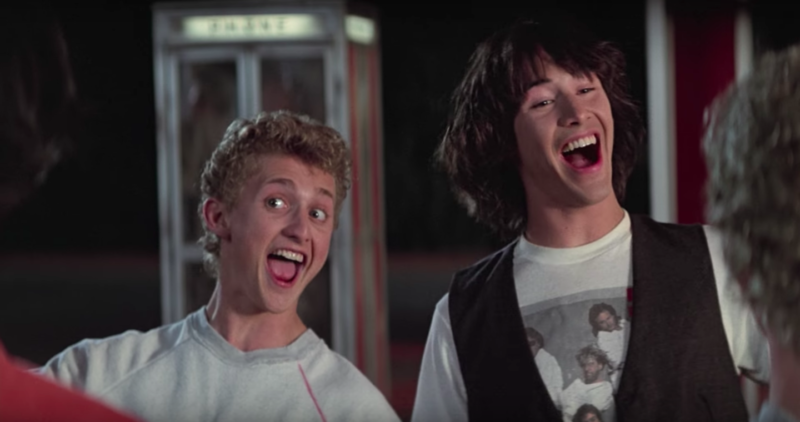 Mika Midgett catches the temporal significance of this most auspicious appearance.
6. Let's make it official
Future generations will refer to 2019 as The Year of Keanu pic.twitter.com/eQaYHNOy4V

— Madsthetic (💦) (@madsthetic) June 9, 2019
Madsthetic gestures to evidence of what the history books will say about this year of John Wick, Toy Story 4, and Always Be My Maybe
7. Our precious
Tumblr user pt90 captures perfectly the dichotomy of Keanu the perfect doggo and Keanu the bad-ass.
8. What's E3?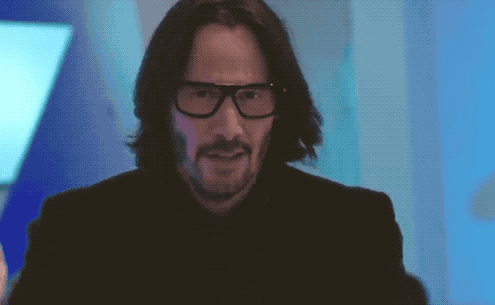 And this GIF represents pretty much what the rest of the Internet saw
What are your thoughts on Cyberpunk 2077? Tell us below!