Anino Entertainment was inspired by our folklore that they created the first Philippine RPG, Anito. The love for our culture has only flourished inspiring local game devs to have a take on what makes us Pinoy. Discover 8 games rooted in local culture, from literature, to food, to past times, and our colorful history:
Adarna 2: Alamat ni Maria Blanca, SenshiLabs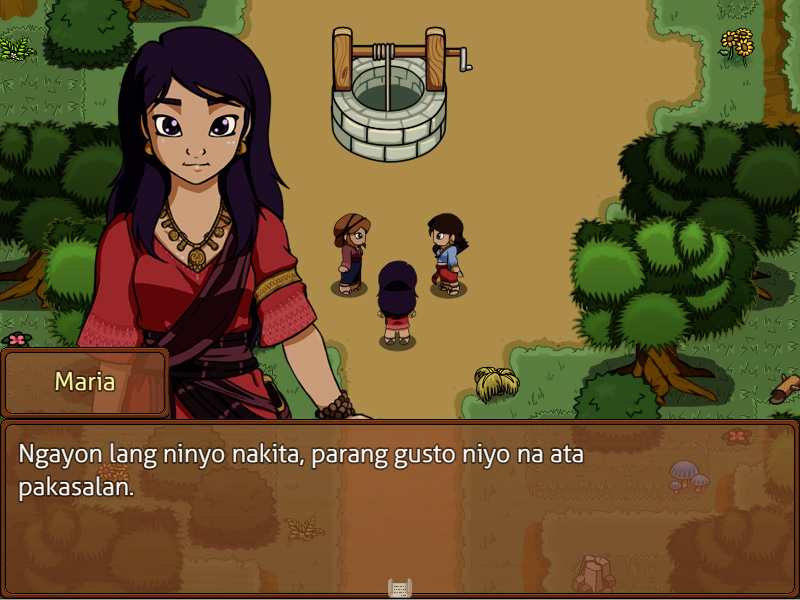 Name your own price on itch.io
In order to address the portrayal of women in Jose de la Cruz' Ibong Adarna, SenshiLabs shifted the perspective from Prinsipe Juan to Prinsesa Maria Blanca producing Adarna 2: Alamat ni Maria Blanca. A role playing game packed with witty Filipino dialogues, Philippine inspired soundtrack, and reclaiming the identity of Filipinas in literature, Adarna 2 won Best Educational, Narrative, and Sound & Music for Games at GDAP's Game On! Awards in 2016.  
Philippine Slam! 2019, Ranida Games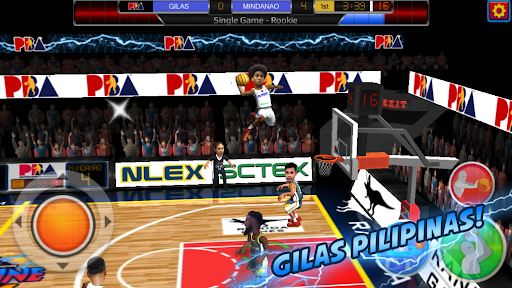 Download on Apple Store and Google Play
When Ben Banta and Walter Manalo decided to make one of their first games for their studio Ranida, they looked into PBA. As a basketball nation, they wanted to recreate this experience at the comforts of your mobile phone, resulting into the action packed 2v2 Philippine Slam! You get to play as one of the local teams, commentated in Taglish, without worrying about fouls! It's basketball simplified for endless fun.
Brawl Quest, ThinkBIT Solutions
Download Early Access on Google Play
Remember the hype around Suntukan sa Ace Hardware on Facebook? Take a shot at this newly released beat 'em up mobile game from ThinkBIT Solutions. As a nod to Philippine Era of action packed cinema, Brawl Quest explores how to create a jam packed experience through your phone screen. The game is currently in Early Access, and exclusive to the Philippines on Google Play.
Conquered, Lordd Lazaro



via itch.io
Name your price on itch.io or Play on Gamejolt
Reminiscent of the 2d side scrolling management game, Kingdom: New Lands, Lordd Lazaro takes on the genre with a Philippine pre-colonial twist. Inspired by Filipino hero Lapu Lapu and set in the early 1500s, the objective of the game is to build a settlement for your tribe, by gathering resources, recruiting more folks, and amassing an army to protect your village from enemies deep within the forest like the Tikbalang or from other tribes.
Hit The Can, Tapatap Games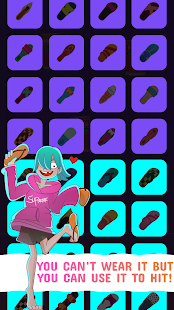 via Google Play Store
Bacolod based Tapatap Games brings the Pinoy past time Tumbang Preso into mobile screens  through their game, Hit the Can. With one tap, you can hone your timing and accuracy across its endless levels and boss fights while unlocking different slippers.
Mayari, Ingenuity Games
Purchase for 49 PHP on Google Play
Explore the world of Idayan through the lunar goddess in the critically acclaimed mystical adventure game, Mayari. Developed by Davao based studio, Ingenuity won the Jury's Honorable Mention at the International Mobile Gaming Awards Southeast Asia in 2017. The stunning visuals take inspiration from iconic landmarks of Southeast Asia, such as the hanging coffins of Sagada and Islamic architecture. The clothes are a mixture of tribal clothings patterns from Philippine culture, adding to the mystery and setting the tone of the overall game experience.
Political Animals, Squeaky Wheel, published by Positech Games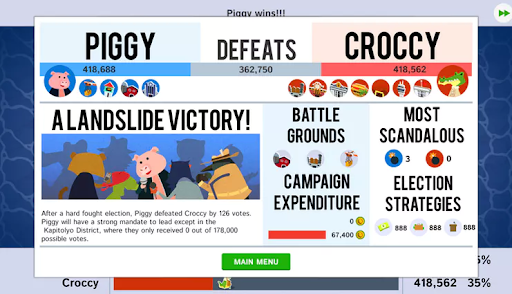 via Humble Bundle
Purchase on Steam, GOG, or Humble Bundle
Heavily inspired by traditional Philippine politics and world events, Political Animals is an election simulation game where corruption is around every corner. Playing as anthropomorphic animals, the player's integrity and intentions are thoroughly tested all throughout campaign season. Will you put the people's interest first or get your hands dirty and plant fake news to secure votes? The game has been showcased in international gaming events such as PAX West's Indie MegaBooth, and published by the creator of Democracy.
Roxas Night Market, Cordless Games
Name your price on itch.io or Download on Google Play
If you're fresh off from watching the new Netflix Series Street Food, you will definitely love Roxas Night Market. A pixel art tycoon game set in Davao's famous Roxas Avenue, you are tasked to turn the bustling street into an iconic night market. Released under Junel Cordova's studio, Cordless Games, the game is easy to pick up, offering multiple characters to be unlocked. It showcases Junel's humor which is also evident in his other arcade game inspired by the meme of a Visayan woman, Bahog Duga.
What are other games you enjoy celebrating our culture? Comment below!