What to Make of Ateneo's Performance in the Jones Cup?
Jul 26, 2018 &nbsp • &nbsp Naveen Ganglani
In one of the more popular developments in Philippine sports this year, the Ateneo Blue Eagles represented the country in the recently-concluded 40th William Jones Cup tournament in Taiwan.
Ateneo finished with a 5-3 record which was good for fourth in the final tally – not bad for a collegiate squad against grown men.
Here are 8 reactions following the Blue Eagles' performance:
The Philippines should be proud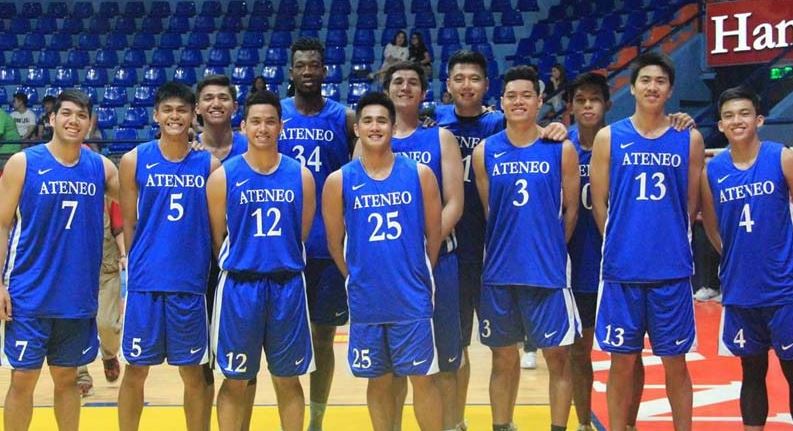 It's uncommon for a college team to represent the country in such a major tournament like this, but the Blue Eagles earned it because of their performance in the UAAP last year and Filoil tournament this year. Sure, they didn't end up with a podium finish, but going 5-3 and playing consecutively for 8 straight days against more experienced opposition should make Filipinos happy.
Without a doubt, Ateneo made this country proud
Surprise, surprise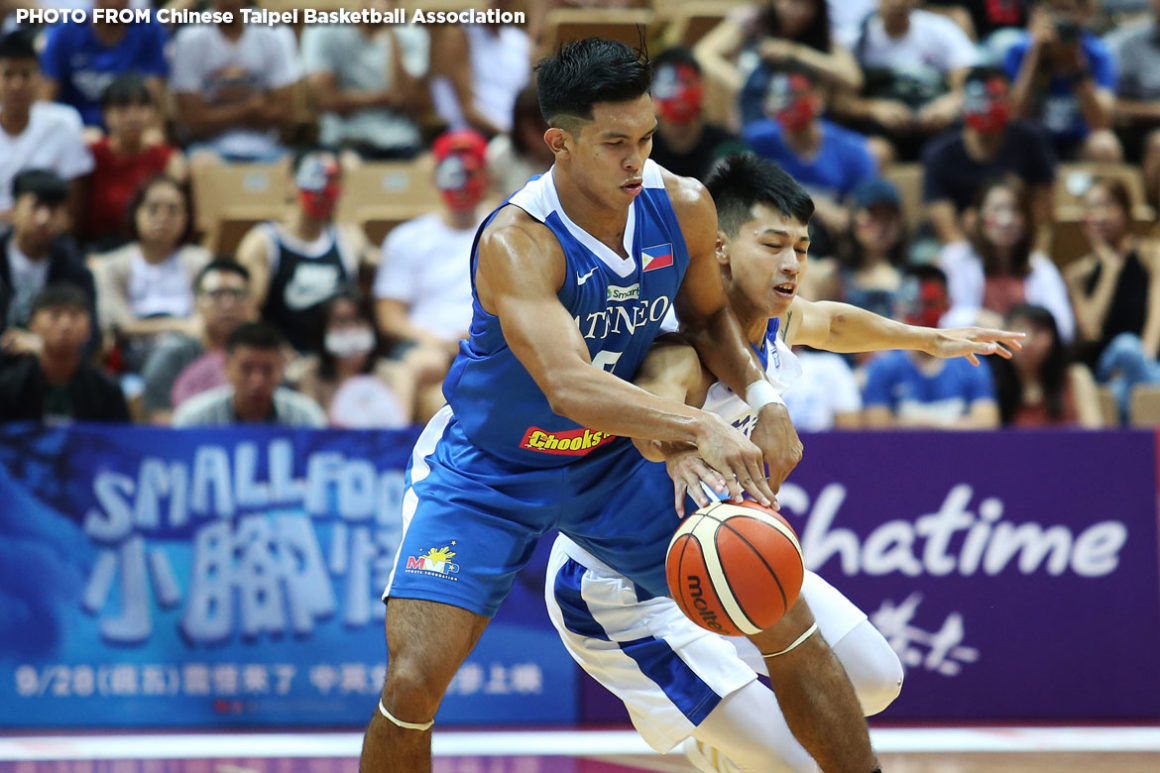 It's also okay to admit that it was surprising how Ateneo played, considering all the factors. The Blue Eagles' most memorable win was against home team Chinese-Taipei, which fielded its actual national team. Even the games the Eagles lost – against Korea, Canada, and Iran – the boys in blue put up a really good fight.
Tab Baldwin is a heck of a coach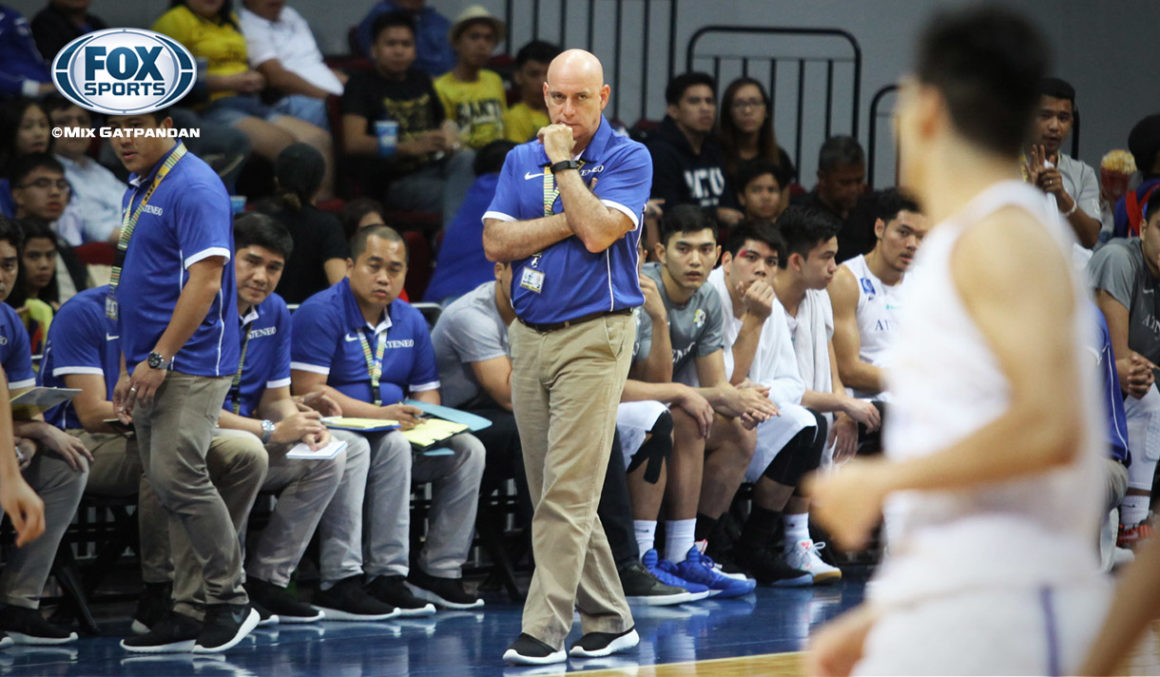 You don't put up a fight the way the Blue Eagles did without astounding leadership and guidance. That's exactly what head coach Tab Baldwin brings. Ateneo looked like a squad playing like professionals instead of collegiate boys, which can be credited to its leader.
Maybe it's time to consider Baldwin to be the coach of Gilas again?
Isaac Go – how can you not like him?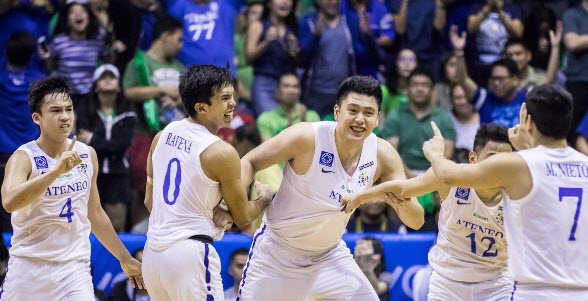 Off the court, Ateneo big man Isaac Go is the nicest guy you'll ever meet. On the court, he'll fight for rebounds, play defense, score in the paint, and drill 3-pointers. Against Indonesia, he hit six of them.
How likeable is this guy, right?
Matt Nieto has ice in his veins
Remember that win against Chinese Taipei's national team we talked about?
Watch this video:
Thirdy Ravena is a STUD
Thirdy Ravena, the younger brother of Kiefer and son of Bong, is quickly establishing his own name in PH hoops. Fresh off a Finals MVP last UAAP season, it looks like he's even improved some more. Against bigger dudes in the Jones Cup, he did this:
And this:
And this:
The La Salle-Ateneo thing will never die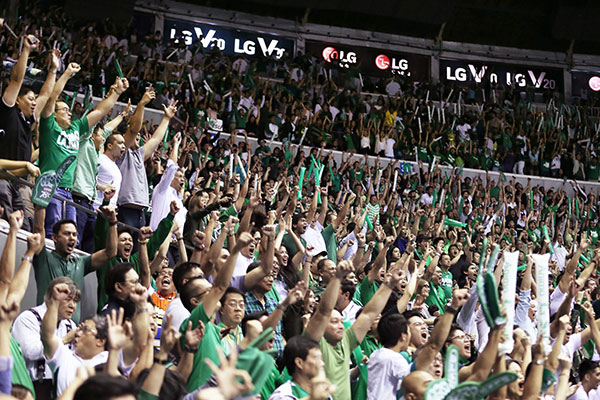 Die-hard La Salle fans had to keep their allegiances to the green and white back a little bit because, after all, Ateneo was representing the country.
But trust me when I say that is no EASY task.
Good luck, UAAP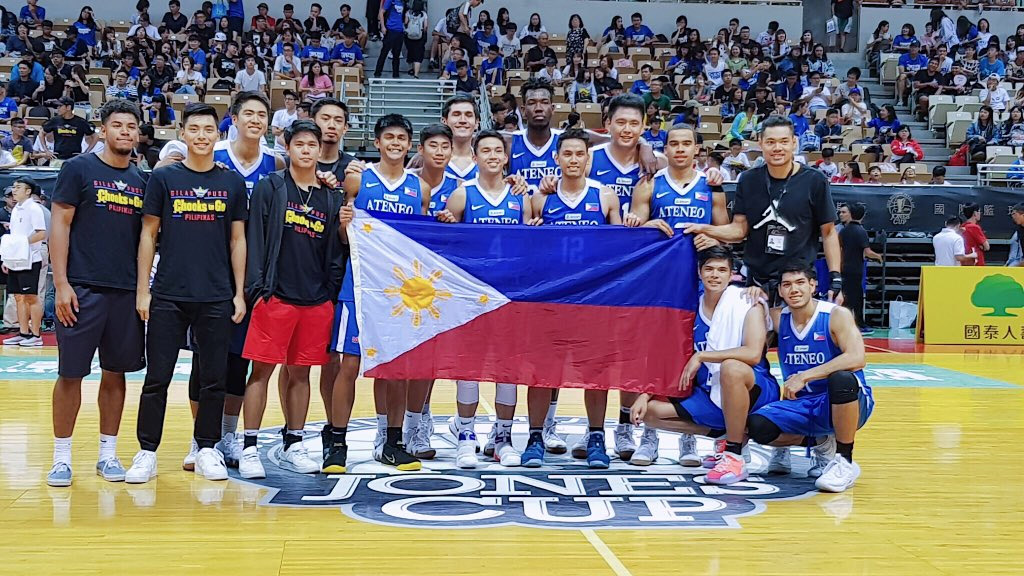 Oh, by the way, at this point it seems like the upcoming UAAP season is close to a wrap. Seriously, good luck, guys. I'm not saying it's a 100% sure thing Ateneo will be champions again. But after their performances this off-season, it's hard to dispute that.
What did you think of the Blue Eagles's performance? Tell us below!