The ongoing health crisis has made us miss even the littlest things, from the weekly family tradition of Sunday feasting after hearing mass, sharing dishes with your friends on weekends, or even just savoring a quiet meal by yourself after a long day at work. You probably had a go-to restaurant for these moments, a place you always keep coming back to, somewhere that's comfortable and welcoming, just like Kenny Rogers.
But being on quarantine doesn't mean we can't enjoy dishes from our favorite restaurants anymore. Want to relive a family tradition or do something special for an upcoming celebration? Check out Kenny Rogers' newest promos make these sweeter and more memorable, even when you're just at home.
The best of both worlds
Whether you'll be sharing a meal with your family or eating alone, Kenny Rogers has got great deals for you. The restaurant's two new promos cater to both big groups and solo diners who just want to treat themselves to a delicious meal. Kenny Rogers' meals are all deliciously healthy – feast without the added guilt. 
Best Weekend Bundle
Is someone's birthday coming up? What about an achievement that should be celebrated? Or maybe you just want to treat the whole fam to a good meal. The Best Weekend Bundle is perfect for large groups who want a large variety of Kenny Rogers' deliciously healthy meals, all in one package.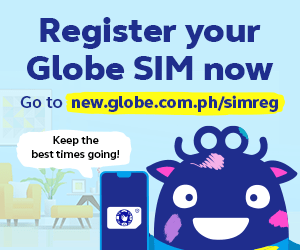 What's on the Best Weekend Bundle menu?

For just Php 1,500 (saving Php 645), you'll get all these menu items:
       

1 Whole Classic Roasted Chicken or 1 Bucket (8 pcs) OMG Unfried Fried Chicken,

       

2 Half Slab of Ribs

       

3 Salad Servings (Caesar or Kani & Mango)

       

6 Corn Muffins

       

3 Large Sides of choice

       

6 Steamed Rice
You can also add 2 Schublig Sausage and 2 Burger Steak for Php 500.
But if you're getting it delivered, the Best Weekend Bundle costs Php 1,650 (or Php 2,200 with the extra Schublig Sausages/Burger Steaks).
When can you avail of the Best Weekend Bundle promo?
True to its name, the Best Weekend Bundle promo is only available on Saturdays and Sundays. The promo runs until September 27, 2020, and is valid for dine-in, take out, pick up, and delivery.
Go for Grills
Craving for meat that's rich, smoky, and packed with herbs and spices? You can't go wrong with Kenny Rogers' Grilled Plates, a deliciously healthy option made better with the Go for Grills discount.
What's on the Go for Grills menu?

For Php 200, you can enjoy any grilled plate (Fish, Burger Steak, or Sausage) with rice, a muffin, and two side dishes of your choice. If you're getting it delivered, each Go for Grills meal will cost Php 220.
When can you avail of the Go for Grills promo?
The Go For Grills promo is available every day from 2 PM to 5 PM, until September 30, 2020. It's available via take-out, pick-up, and delivery.
How to order
To avail of these delicious promos, head to your nearest Kenny Rogers Roasters branch or call 8-555-9000. You can also order via their official website. It's simple and easy — you don't even have to leave home!
For more exciting promos and deals, visit Kenny Rogers Roasters' official website and follow them on Facebook.