A while back, some government officials said that "not even Superman" could solve our problems now. Which is true. Not every problem can be solved by punching someone in the jaw, and the problem of the ongoing pandemic isn't going to be solved with brute force. Beating COVID-19 is going to require intelligence and planning, based on a clear, coherent strategy.
Superman may not be the answer, but here are eight fictional superheroes who would be perfect to lend a helping hand:
Doctor Manhattan (Jonathan Osterman, Scientist-Turned-Immortal)

With all of this guy's abilities, we had to get him out of the way, right off the bat. Possessing the powers of matter manipulation, telekinesis, teleportation, immortality, and a perception of time incomprehensible to humans,
Watchmen's
Doctor Manhattan is so ridiculously overpowered that he makes Superman look like Hawkeye. If Doctor Manhattan were around, he'd have transformed every bit of coronavirus on the planet into something harmless, and/or transported it someplace it wouldn't harm anyone long before this article was ever written, because he foresaw the pandemic while having a conversation with his estranged wife. Despite this, he still chooses to walk around in only black Speedos.
The Superior Spider-Man (Body-swapped Dr. Otto Octavious — REALLY!)

Now this is a trippy one: way back in 2004's
Spider-Man 2
, a pre-supervillain Otto Octavius tells Peter Parker (Tobey Maguire,
Pleasantville
) that he's brilliant, but lazy. In 2013, the comic book version of Doc Ock manages to switch bodies with Parker, and quickly sets out to prove that he can be a better person, hero, and scientist than the real Spidey ever was. Before long, Otto (as Parker) has set up a multimillion-dollar company using his own scientific knowledge and even manages to work out a deal to protect the city that
finally
gets the majority of public opinion on Spider-Man's side — he even finds time to have a romantic life (it's complicated). By applying his scientific brilliance to Spidey's everyday problems, Doctor Octopus showed what could happen if Peter concentrated his mind and muscle in the same direction. Need a vaccine for COVID-19? Consider it done.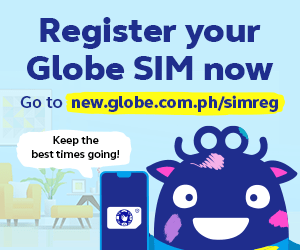 Lex Luthor (Superman's nemesis)

Look, we know that Lex Luthor is Superman's greatest foe, but whether he's being portrayed as a mad scientist or an egotistical billionaire, he's proven, time and again, that he's willing to put aside his hatred of the Man of Steel in order to serve the greater good. Not that he'd do it out of any sort of altruistic sentiment, mind you — he just likes being recognized for doing things that Superman can't. In this case, it's not hard to imagine the smartest man in the DC Universe stepping up and delivering a cure to the global pandemic in record time. It would be for bragging rights, sure, but it'd probably be worth putting up with the bald egomaniac if it meant avoiding more months of endless lockdown.
Mister Fantastic (Reed Richards, Leader of the Fantastic Four)
While Luthor may be DC Universe's most intelligent human, it's arguable that Reed Richards is Marvel's (sorry, Iron Man fans). As the leader of familial super team the Fantastic Four, there's nary a scientific quandary that Richards can't crack. With specialties ranging across every field of scientific endeavor, Richards has cracked everything from spaceflight and unstable molecules, to interdimensional travel. Therefore, the problem of coming up with a vaccine for the ongoing pandemic — to say nothing of a cure — is well within his capabilities. Of course, it does bear mentioning that Richards' daughter, Val, who's actually been shown to be her father's intellectual superior, could also get the job done,  Reed would want to keep his family isolated and socially distant until he got to the bottom of the problem.
The Atom (Ray Palmer, Guy Who Shrinks)
Breaking the back of a pandemic requires taking an in-depth look into what makes viruses tick, and nobody in the DC universe can take a deeper dive than Ray Palmer, The Atom (think "Ant-Man" with a PhD). Sure, he's a world-famous physicist, but he's more famous for being able to shrink to the size of, well, atoms, and defend the world as a member of the Justice League. With human beings being basically organic machines, the Atom can actually go in and check on the virus's internal workings, firsthand. And he's totally qualified to do it: his research has made him a specialist in metahuman physiology and he's even served as the JLA medical consultant. In a nutshell: this guy must know what he's doing if Superman and Wonder Woman trust him with their health.
Professor X (Charles Francis Xavier, Leader of The X-Men)

He may be confined to a wheelchair (or hoverchair, depending on who's drawing) in most depictions, but never let it be forgotten that Professor Charles, in addition to being a telepath, is one of the world's foremost authorities on genetics. When he isn't working on his day job as founder of the X-Men, dreaming up new world orders with his former enemies, or scheming away as a member of the Illuminati (it's as ominous as it sounds), there's no doubt a doubt that, given enough time, Charles could whip up a cure to what ails us. The only trouble is, the way he's written these days, he'd probably charge one heck of a royalty fee for every dose.
Beast (Henry "Hank" McCoy)
Granted, Hank was a student under Professor X, but the bouncing blue ball of fur known as The Beast is the guy who cracked the mutant-killing Legacy Virus that plagued the X books for nearly a decade. Appearance notwithstanding, Beast is the very epitome of a gentleman and a scholar, a lover of classical literature and music, who just happens to have PhDs in genetics and biophysics, in addition to being an expert in electronics and microbiology. Long story short: when the world's top minds, including Reed Richards, Professor Xavier, and SHIELD failed to end the mutant-killing plague, it was Hank McCoy who saved the day. Not bad for a Beast!
Batman (Bruce Wayne)
Despite some writers' attempts to portray Bruce Wayne as the world's second-smartest man (after Lex Luthor), that's not why he's at the top of this list. Sure, he's a brilliant ninja, detective, and scientist, but he's also a master tactician whose ability to plan for any contingency renders him the perfect man to lead the way in a global pandemic while working on a cure. On top of that, he's already survived at least three whole pandemics already (in 1996's
Contagion
and
Legacy
storylines, as well as 2014's
Amazo Virus
), so he totally knows what he's doing. In any case, there's a reason we have a local saying about leaving things to Batman: given enough time and planning, the guy could probably take down Thanos.
What chance would a mere virus have?
Got your own superhero champions against the pandemic? Tell us about them in the comments!