The race for the 94th Academy Awards is on, and King Richard is among the frontrunners, with six nominations — including Best Picture, and Will Smith's best shot at a Best Actor trophy in 15 years. Having already won Best Picture at the Golden Globes, does this inspirational biopic have what it takes to score big?
The backstory

King Richard follows Richard Williams' (Will Smith, Men in Black, Bad Boys) in the early 1990s, as he attempts to elevate his family's life by transforming his daughters, Venus and Serena, into the world's greatest tennis players. Having infamously written up a 70-page plan for their path to sports stardom before they were even born, Richard works to achieve his dream through sacrifice, stubbornness, and (shockingly) good parenting.
The film is an interesting take on the sports biopic formula, with Director Reinaldo Marcus Green (Monsters and Men) and screenwriter Zach Baylin depicting the Williams' rags-to-riches story almost entirely from the point of view of their titular father. Smith plays the Williams patriarch as unyielding, yet reasonable, incredibly ambitious, but completely committed to his children having a well-rounded childhood.
Will Smith's quest for the Oscar
Smith is reliably solid here; the role of devoted parent is one he's parlayed to great success before (most notably in The Pursuit of Happyness), and he is clearly relishing the chance to stretch his acting muscles. Smith has already picked up a Golden Globe for his performance, but it remains to be seen if this will be the year that he ends his Oscar drought.
Despite consistently booking roles in "serious" films like The Legend of Bagger Vance and Ali between his blockbusters, it's arguable that the very same qualities that made Smith a star have been the greatest obstacles to his Oscar glory. Unlike someone like Denzel Washington (Training Day, Remember the Titans) or Meryl Streep (The Devil Wears Prada, Mamma Mia), Smith's career was built almost entirely around his outsized, likable persona, rather than any actual ability to disappear into his roles. Thus, much like what happened with Jim Carrey's dramatic turns, the powers that be often found themselves unable to separate the man from the characters he played.
But where Carrey has reached a point where he'd rather scratch his dramatic itch with projects like TV's superlative Kidding (while stuff like Sonic the Hedgehog pays the bills) rather than trying to appeal to Oscar voters, Smith is still very much gunning for a trophy. With King Richard, he just might get it.
'Squid Game' Actors Lee Jung-jae and Jung Ho-yeon Just Won Their First SAG Awards!
'Squid Game' Actors Lee Jung-jae and Jung Ho-yeon Just Won Their First SAG Awards!
Meryl Medel | Feb 28, 2022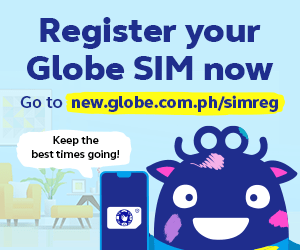 Smith doing some of his best work
To the actor's credit, Smith's performance draws inspiration from the real-life figure without hinging his entire performance on mere imitation or caricature, resulting in the best parts of this film are those that feature Richard in full hustle mode. Whether he's going up to coaches to teach his daughters based on nothing but his confidence and assurances, or refusing to blink when faced with a life-changing offer from Nike, Smith is in top form.
While his trademark charm is impossible to negate, it's been tempered somewhat (whether as a function of maturity or more than a few flops is up for debate), and the movie is better for it. We want young Venus and Serena to succeed because Smith's Richard wants them to succeed, and Smith is able to sustain our belief with a performance that never goes over the top.
All of this happened (more or less)

There is some question about how much of the film is rooted in fact, and it's a fair ask. Since the film was produced in cooperation with the Williams sisters, it's easy to cast aspersions on how closely the narrative hews to the man's real-life character and motivations. While the proceedings never quite hit (Queen-produced) Bohemian Rhapsody-levels of nearly canonizing its lead subject, it's undeniable that the movie smooths out many of Richard's rougher edges (many of which were detailed in the man's own autobiography) for mass consumption. Nevertheless, the broad strokes of his philosophies and willingness to put everything on the line to pursue his dream are reportedly accurate.
The support system

Smith is backed up by a superb supporting cast, not the least of which is Aunjanue Ellis (TV's Lovecraft Country) as Richard's wife Brandy. By virtue of the plot, Brandy is mostly kept hovering in the periphery of the action, but when she does need to confront Richard over his actions or pull him down to earth, she is a force of nature that one would be woe to ignore.
She is the voice of reason who keeps Richard's dreamer grounded, and it is with her help that he is able to provide some sense of homegrown normalcy for their future champions. Jon Bernthal (Baby Driver, TV's The Punisher) rounds out the adult cast as Venus's tennis coach, Rick Macci, whose talent and experience drive him to butt heads with Richard on multiple occasions.
The 8 Greatest Tennis Rivalries in Recent Memory
The 8 Greatest Tennis Rivalries in Recent Memory
Tim Henares | Jul 16, 2019
The Williams sisters

But the casting that made the film — even more so than that of Smith as Richard — are those of Saniyya Sidney (Hidden Figures, TV's American Horror Story: Roanoke) as Venus and Demi Singleton as Serena. In the tennis sequences, Sidney's Venus is all about power and fire on-court, while Singleton's Serena takes a more naturally-gifted, playful approach to the game. Off-court, the pair's youthful exuberance and energy reinforce the value of their father's approach, while reminding us exactly who and what he's devoted his life to.
The big match

The film culminates in Venus finally going pro, having skipped out on nearly the entire junior tournament circuit on Richard's instructions, where she faces off in a battle of skills and wills against the more experienced Arantxa Sánchez Vicario (Marcela Zacarías) of Spain. Facing down her opponent in a nail-biting contest, the match is as much Venus' moment of truth as it is her father's.
Award-winning cinematographer Robert Elswit (There Will Be Blood, Mission: Impossible – Ghost Protocol) lovingly lenses the 90s-set proceedings with a somewhat nostalgic vibe, but when we get to the on-court action of the finale, he lets loose with his shots to put us right in the middle of the excitement. Serving as the culmination of the film, as well as of this stage of the Williams' journeys, the stakes are real, and Elswit shoots each round with all the extended tension of a great action sequence. The result is as tense as it is exhilarating, digging its hooks into the viewer with the first serve, and never letting go — even if you aren't a tennis fan, this is great stuff.
When the dust settles following the big tournament, the Williams family has taken their first steps towards sports immortality, and it's as big a moment as one could hope for in a film of this type, with victory coming in many forms.
The bottom line

While the actual merits of Richard Williams as a parent and coach are questionable, the quality of the film based on his life is not. King Richard is an impeccably assembled piece of cinema, a well-crafted drama that uplifts the spirit while providing a showcase for Smith and his fellow actors. Highly recommended, this story of a father and his daughters is one well worth a watch.
Watch King Richard exclusively at Ayala Malls Cinemas – Glorietta, Bonifacio High Street, Ayala Malls Manila Bay, Ayala Malls The 30th, TriNoma, Fairview Terraces, Ayala Malls Capitol Central, and Centrio.