With 2015's Creed, fans of the series that began with 1976's Rocky were presented with a potential successor to the legendary underdog. Directed by Ryan Coogler (Black Panther), and featuring Michael B. Jordan (Wakanda Forever) as Adonis Creed, with Sylvester Stallone (Demolition Man) back in his signature role of Rocky Balboa, the film was a knockout with audiences and critics. Steven Caple Jr. (Transformers: Rise of the Beasts) took over director duties for Creed II (2018), which saw Jordan's Adonis facing off against Viktor (Florian Munteanu, Shang-Chi), the son of legendary Rocky IV (1985) villain Ivan Drago (Dolph Lundgren, The Expendables).
For Creed III, Jordan makes his directorial debut with a film that shines a light on Adonis' past, while setting up the now-retired champ for the biggest fight of his life.
The story
Adonis Creed is happily retired, having defeated every challenger on his way to the top of the boxing world. Living in Los Angeles with his wife Bianca (Tessa Thompson, MIB International, Avengers Endgame), the pair are raising their daughter Amara (Milla Davis-Kent) when their peace is shattered by the arrival of Adonis' childhood friend, Damian "Dame" Anderson (Jonathan Majors, Ant-Man: Quantumania).
Imprisoned for the last 18 years, Dame wants a shot at the titles being held by Adonis' protégé Felix (real-life pugilist Jose Benavidez), and he's willing to do anything to get it. When the match ends with Felix in the hospital, Adonis will have to come out of retirement to put his past to rest, once and for all.
The life of a champ

As the 9th film in the franchise, it's honestly remarkable that there's emotional ground left to cover in this idealized world of prizefighters with hearts of gold, but Adonis Creed isn't Rocky Balboa — and that's a good thing. Jordan acquits himself well in front of and behind the camera; in his third go-around as Adonis, the 36-year-old actor is still in phenomenal shape, with charisma to spare as an athlete with nothing left to prove.
Perhaps as a result of having learned from his mentor's mistakes — or maybe just being smarter in general — Adonis hasn't let the fame go to his head; when he isn't doting over his wife and child in their L.A. mansion, or tooling around in his Rolls Royce, the former champ can be found training and managing the next generation of boxing stars.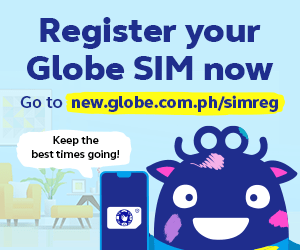 It expands on the established characters
Creed III is at its best when it tries to do its own thing, as in the scenes where Adonis and Bianca interact with their daughter. With Amara having inherited her mother's hearing disability, and some of her father's fiery temper, it's interesting to see how the Creeds navigate the challenges of being a family, especially when she begins showing an interest in boxing.
The angle of a figure from Adonis' past -as opposed to Rocky's, this time around- is likewise well done, with Jordan and Majors displaying believably familiar chemistry. While it takes a while for Adonis to catch up with what we (and his mother) already know about Dame's less-than-honorable intentions, it's easy to understand how Creed's guilt over his friend's situation could possibly cloud his judgment.
The challenger

Majors' take on Dame seethes with a knowing menace and resentment that makes him an altogether different kind of villain for the series. This man is genuinely terrifying, not just in his hulking physicality, but his ability to switch from charming, to sinister, and back – often in the same scene. The fact that his motivation is entirely personal (and that Adonis doesn't entirely disagree with him) makes it all the more engaging. To Dame, Adonis is the man who denied him his life, and he will do anything, fight anyone, to get what he believes he's owed.
Granted, everything that happens in the third act probably could have been avoided if Adonis just went to the police after talking to his mother, but what would a Rocky, er, Creed movie be without a big fight to right all wrongs?
A mother and her son

The one element that rings false is the subplot of Adonis' mother (Phylicia Rashad, The Cosby Show) keeping secrets from her son, which really only exists to create drama. Case in point: if she were so worried about Dame's letters, she would have disposed of them years ago.
It doesn't help that the movie swerves back into familiar territory by having her exit the film right after Felix's fight in much the same way as Mickey (Burgess Meredith, The Twilight Zone) did back in Rocky III. Not that her passing is badly done, mind you – it's just that we've seen this sort of thing before, and it's sad that someone thought that Adonis' moral dilemma wasn't dramatic enough to stand on its own.
The missing champ
The absence of Sylvester Stallone is glaring, but the screenplay, by Coogler (Space Jam: A New Legacy) and Zach Baylin (King Richard), doesn't dwell on it. Despite the story borrowing elements of Rocky III (1982), this is Adonis' story through and through.
Thankfully, the filmmakers didn't go so far as to kill Rocky offscreen – if and when Stallone and franchise producer Irwin Winkler settle their profit dispute, we'll probably see the Italian Stallion return somewhere down the line. In the meantime, it's refreshing to see the series (mostly) break away from the confines of nostalgia and tell its own story.
The thrill of the fight

The benefit of having a new storyteller at the helm means that even well-worn elements can be reinterpreted to be fresh and exciting. Nowhere is this more evident than in the climactic fight, where Adonis finally squares off against Dame. While lacking some of the cinematic polish that Stallone incorporated in his later entries, Jordan works with cinematographer Kramer Morgenthau (Chef, Creed II) to frame what is, quite possibly, the most personal fight in the series.
No joke – moments of this punch-up have a lot in common, mentally, with the street fight finale from the much-maligned Rocky V (1990), but served up in a way that ranks with the very best the series has to offer. Adonis may be out of the action for much of the film, but when the time comes to defend everything he holds dear, you'd better believe he comes out swinging.
The bottom line
Creed III is an exciting, well-directed entry in a franchise that should feel old hat by now, but incredibly doesn't. By throwing his hat into the directorial ring and electing to tell a more personal story from a new point of view, B. Jordan is showing the world that he, like the prizefighter he plays, can still find ways to surprise us.
Rocky would be proud.
Check us out on Facebook, Instagram, Twitter, TikTok, and YouTube, to be the first to know about the latest news and coolest trends!