Hallyu fan favorites Kim Tae-ri and Nam Joo-hyuk recently made their small screen comeback with Twenty Five Twenty One, a coming-of-age drama set in the late '90s.
The story follows ambitious fencer Na Hee-do (Kim Tae-ri) and struggling job seeker Back Yi-jin (Nam Joo-hyuk), whose lives and dreams have taken a sharp turn following South Korea's devastating IMF crisis.
Equal parts poignant and comedic (so far, that is!), the show easily won over the hearts of viewers. But, it must be said that one of the greatest selling points of the series is how it perfectly captured the atmosphere of the '90s. From the costumes and props to the opening sequence and OSTs, the drama sure delivers a time-traveling experience.
If you can't get enough of Twenty Five Twenty One's retro vibe (coz let's face it: the one-week wait for the next episode to drop is agonizing), how about filling your free time by binge-watching other K-dramas with a similar nostalgic feel?
We've rounded up a list for you:
Cast: "Reply 1997" – Seo In-guk, Jung Eun-ji, Song Jong-ho, Eun Ji-won, Hoya, Shin So-yul, Lee Si-eon; "Reply 1994" – Go Ara, Jung Woo, Yoo Yeon-seok, Kim Sung-kyun, Son Ho-jun, Baro, Min Do-hee; "Reply 1988" – Lee Hye-ri, Ryu Jun-yeol, Park Bo-gum, Go Kyung-pyo, Lee Dong-hwi
It's virtually impossible to talk about nostalgic K-dramas without bringing up the "Reply series." The well-loved anthology set the standard for throwback dramas, starting with Reply 1997 in 2012, then Reply 1994 in 2013, and finally, Reply 1988 in 2015, which emerged as one of the highest-rated TV shows that ever aired in South Korea.
Each installment in the series launches viewers to a mind-bending it's-not-over-till-it's-over guessing game of who the main characters end up marrying, all the while tackling landmark events in recent South Korean history, such as the 1988 Summer Olympics, the Sampoong Department Store collapse, the IMF crisis, the 2002 World Cup, and the rise of K-Pop.
The Cast of 'Reply 1988' Just Had a Mini Reunion and It Broke the Internet
The Cast of 'Reply 1988' Just Had a Mini Reunion and It Broke the Internet
Bianca Katipunan | Jun 26, 2020
Girls' Generation 1979
Cast: Kim Ji-yeon (Bona), Chae Seo-jin, Seo Young-joo
In the short series Girls' Generation 1979, Twenty Five Twenty One's Kim Ji-Yeon stars as  Jung-hee, a Daegu teen who lives in an overly patriarchal household. Coming to terms with her growing pains and family issues, she strikes an unlikely friendship with Seoulite Hye-joo and develops romantic feelings for nerdy Dong-moon.
Endearing and surprisingly engaging, the show treats its audience to a delightful blast from the past, featuring fashion, music (Jung-here loves The Carpenters!), and references that scream the roaring '70s.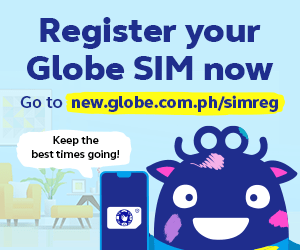 Miss Korea
Cast: Lee Yeon-hee, Lee Sun-gyun, Lee Sung-min, Lee Mi-sook, Lee Ki-woo
Another nostalgic drama set in IMF-stricken South Korea, Miss Korea tells the story of a cosmetics company's desperate attempt to dodge the bullet of bankruptcy by transforming an elevator girl, who was once the most popular girl in her high school, into a beauty queen.
Go Back Couple
Cast: Jang Na-ra, Son Ho-jun
University sweethearts Jin-joo and Ban-do got married early, only to fall into a matrimonial burnout years later. The couple, now 38 years old, are faced with their own regrets and burdens, when an opportunity for a total do-over presents itself—they find themselves back in their 20-year-old bodies, just around the time when they first met. 
Go Back Couple may be billed as a rom-com, but trust us when we say that you'll need to keep the tissue box close for some heart-wrenching scenes.
Hit The Top
Cast: Yoon Si-yoon, Cha Tae-hyun, Lee Se-young, Kim Min-jae, Cha Eun-woo
What happens when a top idol from the early '90s travels through time and wakes up in 2017? Chaos ensues. The Best Hit explores the past and present K-pop idol culture, giving viewers a glimpse of what goes down behind the scenes in huge entertainment companies and how the industry can make or break the dreams of the youth.
18 Again
Cast: Lee Do-hyun, Yoon Sang-hyun, Kim Ha-neul
18 Again isn't exactly a complete throwback drama series, but it includes vignettes of events that happened in 2002, which may not seem so long ago until you realize that it's actually been 20 years since!
A remake of the American film 17 Again, the show takes viewers on an unforgettable emotional roller coaster ride as it follows a former high school basketball star getting a shot at reliving his glory days whilst dealing with a failed marriage with his high school love.
Melting Me Softly
Cast: Ji Chang-wook, Won Jin-ah
After participating in a botched 24-hour cryogenics experiment, Ma Dong-chan and Ko Mi-ran wake up 20 years later, with their young bodies still intact. As the only survivors of the abandoned project, they try to adjust to the current trends as romance blossoms between them. Melting Me Softly is a light watch that you can binge if you just need a good laugh.
The Light In Your Eyes
Cast: Han Ji-min, Kim Hye-ja, Nam Joo-hyuk
Twenty Five Twenty One isn't Nam Joo-hyuk's first drama that serves nostalgic vibes. Three years ago, he starred in The Light In Your Eyes as a reporter wannabe with a rough background. In the show, he meets a young announcer aspirant who suddenly finds herself in the body of a 70-year-old woman. Everything is not what it seems in this drama, which ultimately leads audiences to a *shocking* revelation towards the end.
New episodes of Twenty Five Twenty One are available on Netflix every Saturday and Sunday at 10 pm.