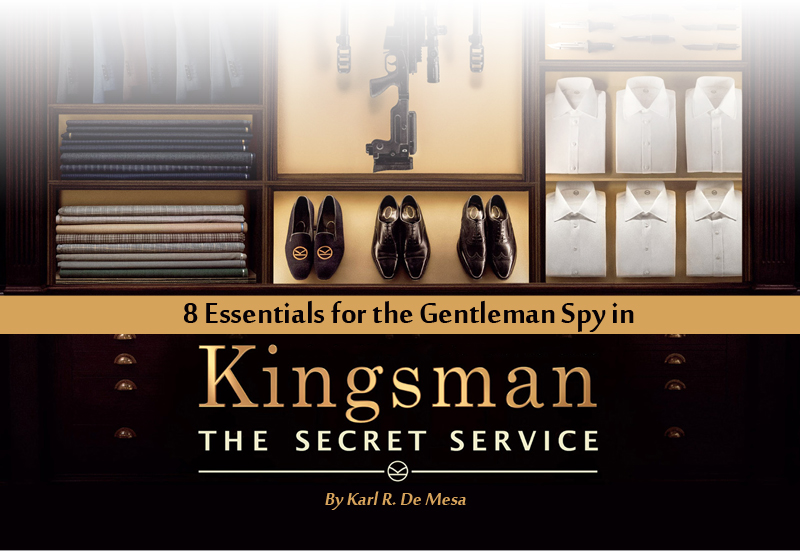 What's the best cure for a rough-and-tumble kid from the wrong side of the city with mad gymnast skills, nowhere to go, and a chip the size of a house on his shoulder? Join the espionage game and become an operative.
This is exactly what happens to Gary "Eggsy" Unwin (Taron Egerton), an unemployed school dropout living a dead-end existence in his mother's London flat. After he is arrested for joyriding, Eggsy uses a get out of jail free card, a medal given to him by Harry Hart (Colin Firth), an impeccably suave spy who owes Eggsy's father his life. Hart secures his release from jail, paying off a debt to Eggsy's father, who sacrificed himself in the line of duty during a classified military exercise, saving Hart in the process.
The medal was a gift. That and a phone number, Hart told him, may be used only once, should they need a favor of any kind.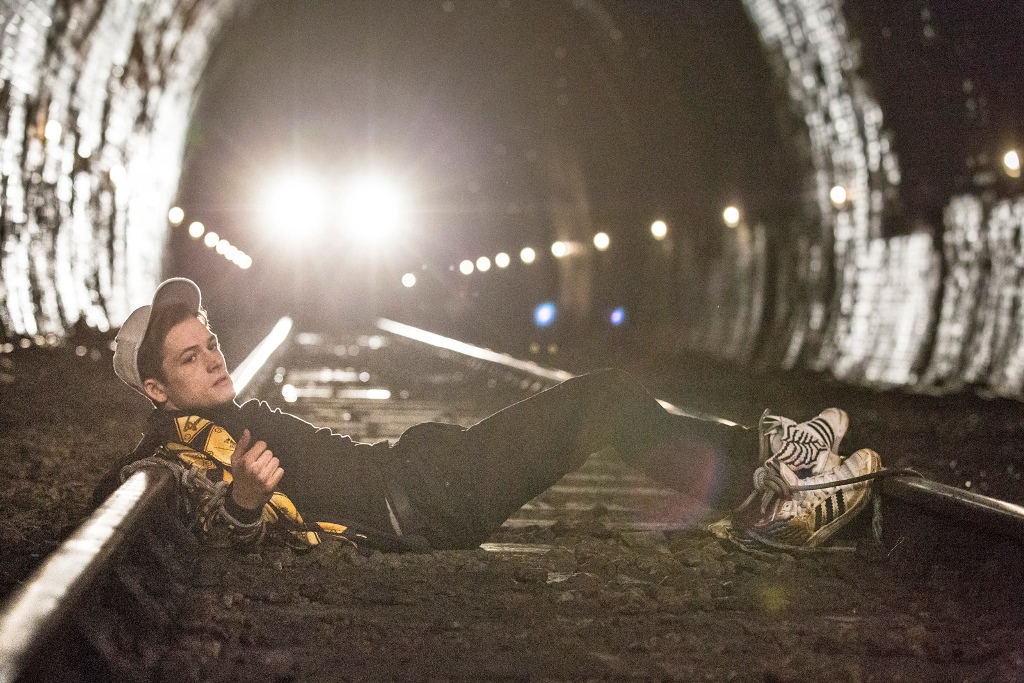 In any case, now out of jail, Hart is dismayed to learn the path Eggsy has taken, yet impressed by his better qualities, Hart offers Eggsy the opportunity to turn his life around by trying out for a position with Harry's employers: Kingsman, a top-secret independent intelligence organization.
Not so much a spy movie (oh, but it is, still) as a serious homage and tongue-in-cheek lampoon of spy movies, "Kingsman: The Secret Service" has so many layers of subversion and tribute that you can't help but laugh and appreciate the effort at the same time. If you're a fan of any of the Bond, Bourne, or even the Austin Powers movies then you'll spot the references.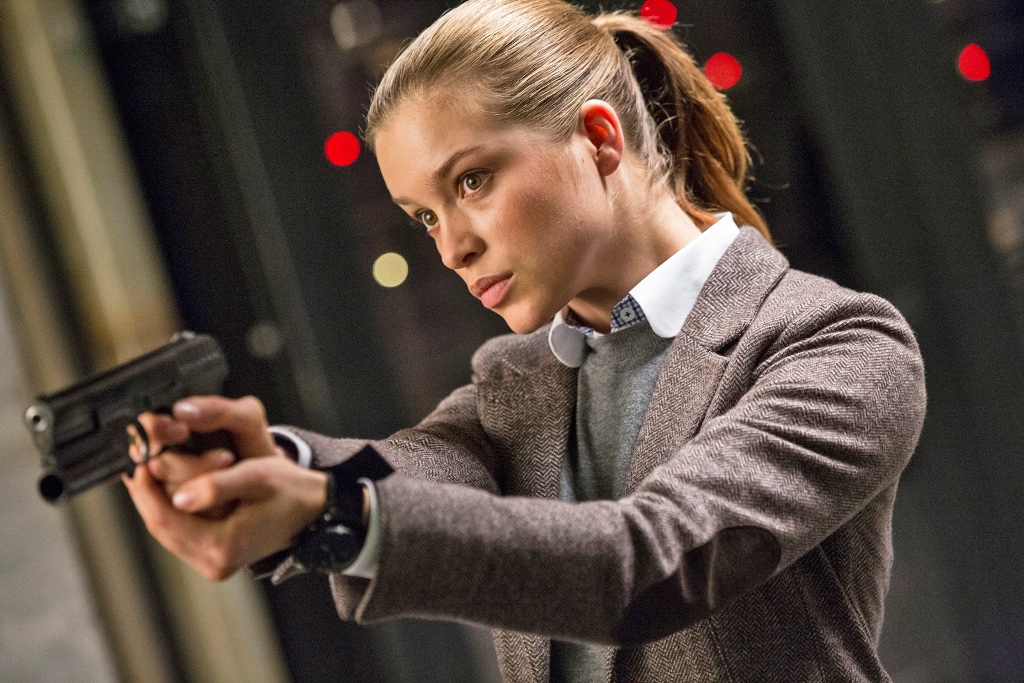 Partners-in-crime, director, Matthew Vaughn and the original comics creator where the movie's based on Mark Millar do a great job of creating tier upon tier of a joyful espionage cake with suits, Biblical apocalypse plots, and very brutal carnage without making a mess of the whole shinola.
"The film is a blend of everything I learned from making Lock Stock, Snatch, and Layer Cake, which were gangster movies, as well as my comic book films Kick-Ass and X-Men: First Class," notes director and co-writer Matthew Vaughn.
While Colin Firth and Mark Strong do awesome jobs as the elder statesmen of the espionage totem pole, it's really the villains who are most interesting here, a job that Samuel L. Jackson (as the lisping mass murderer tech whiz with a hip-hop swagger, Richmond valentine) and his exotically beautiful, mutilated, bodyguard cum assassin Gazelle (that's her name, I kid you not) execute with aplomb.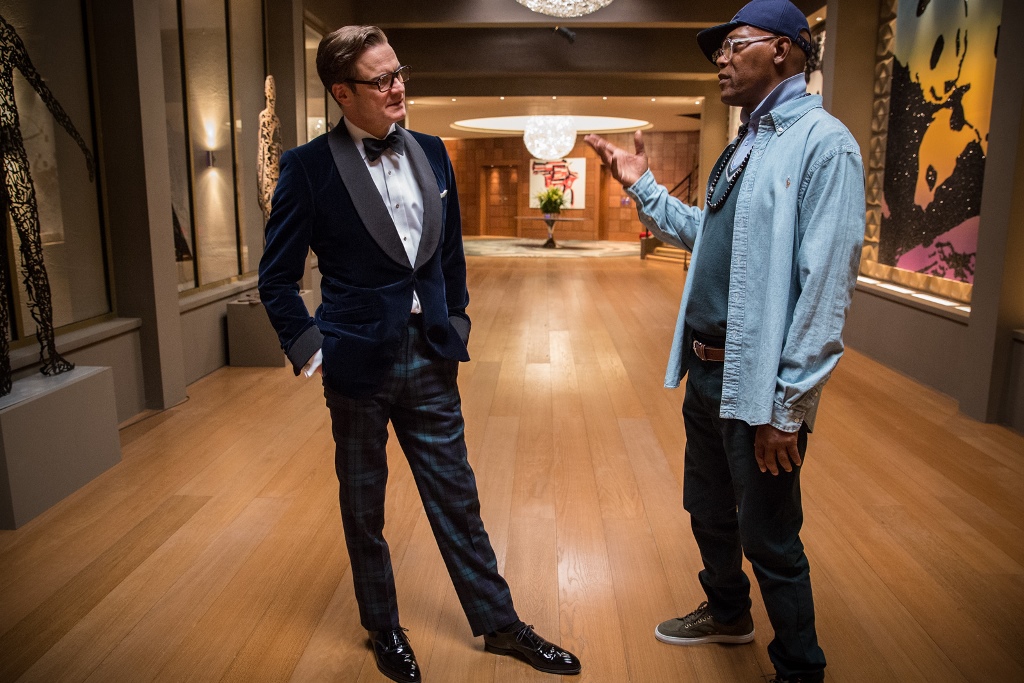 There's a scene where Valentine and Hart (codenamed Galahad, yes, Arthurian allusions abound) discuss the finer points of comic books and heroes versus villains, in a way that has deadly serious implications. At a very civilized dinner, Valentine and Hart swap their contrasting philosophies and discuss classic movies in the context of who they wanted to grow up to be. At the end the devil ahs the last best retort when Valentine spits: "Isn't it a pity we both had to grow up?" That's my favorite aside from the one where Hart opens up a can of espionage killing moves inside a small, Mid-West church.
Spy movies are always exercises in machismo and the Quixotean "mission to civilize" through superior gadgetry and force, but while Kingsman wryly subverts the conceits of the spy genre, telling the story of a gentleman spy who takes an ordinary working class kid under his wing and trains him in the art of espionage, the drama of Eggsy as a teen who saves the day because of his Council Estate (read: poor) upbringing is far from compelling or mind-blowing.
It also leaves the thing open to plot holes. But I won't spoil it for you. And the enjoyment of this movie doesn't rest on such odds as one stupid guy cartwheeling and doing parkour to dodge squads of terror flunkies. It's the absurdity of it all, plus a Mark Hamill cameo that makes this trip worthwhile.
A street kid's journey from one social class to another, set in the two colliding worlds of life and death, with adventure, heroism, and a bit of sex and romance in the mix? Here it is in all the best kind of colors and a lot of plasma red.
8. Manners Maketh Man
It was on the set of the genre bending Kick-Ass movie that director Matthew Vaughn and noted graphic novelist Millar conceived the concept for what would finally become "Kingsman: The Secret Service."
"We agreed we wanted to explore the origins of an elite spy, but focus on an unlikely candidate," said Millar.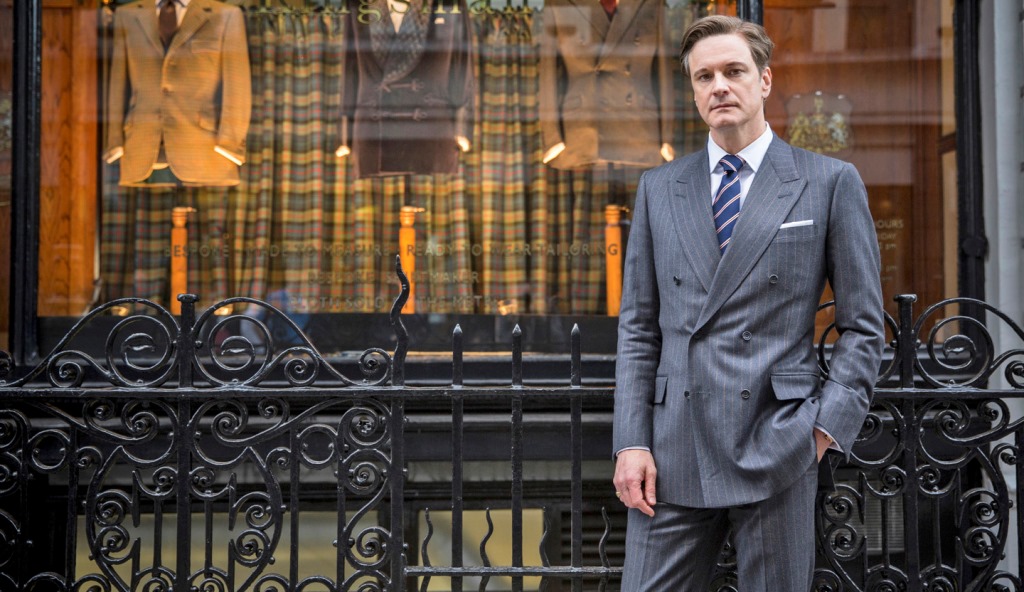 Millar told Vaughn about a newspaper article he had read about how Terence Young, who directed the first Bond picture Dr No, had cast Sean Connery against the wishes of 007 author Ian Fleming. Fleming had seen 007 as more of a James Mason or David Niven type.
Said Millar: "Young realized he had to turn Connery, this rough Edinburgh guy, into a gentleman, and before they started shooting the film he took him to his tailor, to his favourite restaurants, and basically taught him how to eat, talk, and dress like a gentleman spy."
7. Don't Thumb Your Nose At The Street Recruit
More than 60 young actors were screen-tested before director Matt Vaughn met Taron Egerton, a 24-year-old from Aberystwyth, in Wales, and fresh out of drama school. With no film credits to his name, Egerton was working on a television drama when his agent presented him with some "Kingsman: The Secret Service" script pages and told him to prepare for an audition the next day.
"I don't think I even knew the title of the film," recalled Egerton. "It was just a scene between two characters called Harry and Eggsy. But it was just such great writing and I was very excited about the opportunity."
At the audition, Vaughn told Egerton he'd like him to come back and read with Colin Firth. The young actor was unaware Firth had been cast as Harry. "Within five minutes I also learned that Michael Caine was in the film, and my heart was beating so fast," Egerton said.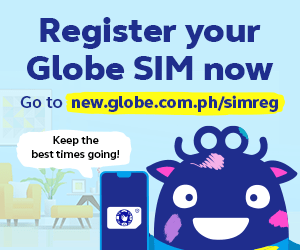 6. Suit Up!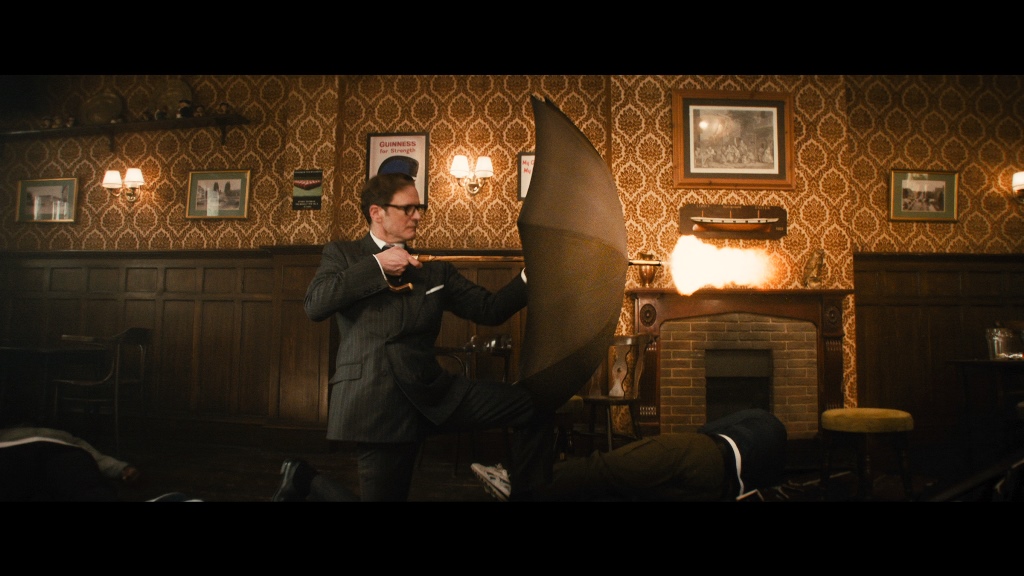 The gentleman spy is a classic trope of British cinema, from the authentic view presented by the John le Carre novels – the lonely sleuth – to the high-tech, high-testosterone fantasies of the 1960s' James Bond films. Firth, who played le Carre's Bill Heydon in Tinker, Tailor, Soldier, Spy, relished the chance to explore an action hero.
"The palette and the sensibility of "Kingsman: The Secret Service" is somewhat old fashioned: the gentleman spy," he says. "It's elegant – the cufflinks, the suit, the gadgetry built into the umbrella. It's also futuristic and quite outrageously makes the implausible plausible."
In fact, he says, the role appealed to the eight-year-old version of himself that relished playground fantasy.
5. Remember: Oxfords, Not Brogues
The material for "Kingsman: The Secret Service" would take a few years before Millar began writing The Secret Service graphic novel. While they had toyed with the idea of setting the movie in America, Vaughn insisted on keeping the story based in Britain, so Millar knew he'd need to find a British illustrator to capture the subtle differences between the classes.
Immediately, he thought of Dave Gibbons, a legendary illustrator famed for his work on Watchmen with Alan Moore. Millar remembers lining up for four hours to get Gibbons's autograph as a 17-year-old comics fan, and cherishing his 15 seconds of face time.
"I couldn't have been more delighted," he said. A year later, Millar, still at school, wrote to Gibbons to tell him he wanted to be a comic book writer and that Gibbons should work with him.
Millar pitched Gibbons the story for The Secret Service. Gibbons was drawn by the fact it was set in Britain and that the characters were intrinsically British.
"There's nothing that's really quite as exciting as things that are grounded in reality," Gibbons explained. "Even with the most outlandish fantasy, you have to ground it in reality for it to remain feasible. So if you're going to have people flying around in jetpacks and ejector seats and possess all the wonderful gadgetry, the fact that The Secret Service comics are set in a believable South London, that the kids looked believable, and that the cars fit, is really important to sustain and feed the fantasy."
4. Fight A Disfigured Lackey
One of the staples of the espionage trope is the left of center villain and the malevolent Gazelle armed with disability running blades fitted with sword tips, played by the lovely Sofia Boutella, takes the cake for top weird villain of the new spy filmography.
Gazelle is the assassin, lackey, and partner-in-crime of Richmond Valentine, a tech billionaire and disillusioned eco-campaigner whose desire to save the earth at any cost has led him to devise a scheme that will have devastating consequences for everyone. The face-off between Eggsy and Gazelle is an epic of gun-fu and action fireworks.
3. Call A Wizard, Win An Airstrike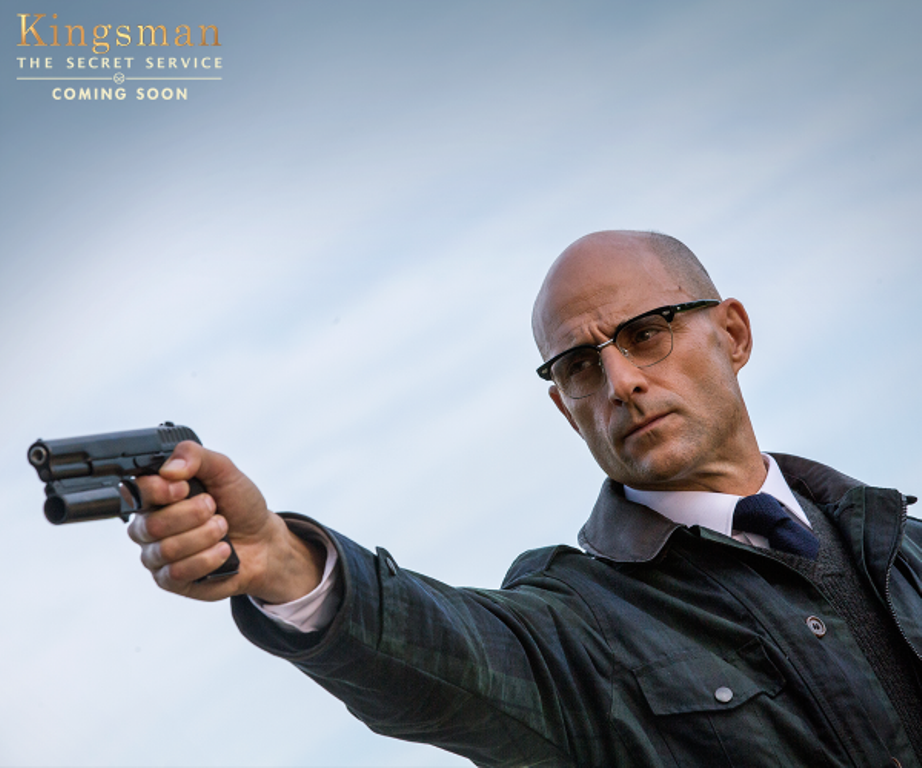 Kingsman is an elite organization of operatives working outside of the government. Martial in style, they are an altruistic unit that gets things done.
"They're the good guys," said Colin Firth, whose Kingsman name is Galahad, named after the Arthurian legend. "We're living in an age in which we're very suspicious of our institutions and our governments. Whatever trust we've once had has been undermined, so I think it's interesting to explore the idea that there is an organization with pure motives. One not compromised by the politics and bureaucracy of these institutions. The Kingsmen are the modern-day Knights of the Round Table."
Rounding out the Kingsmen is Mark Strong, who plays Merlin. In the tradition of Arthurian legend, Merlin is slightly outside the "round table," serving as a trainer for the recruits and the organization's tech wizard. Strong noted that Merlin can handle a computer as easily as he can fire an automatic rifle.
"Merlin possesses both efficiency and toughness, but he's also a very likable character," said Strong. "He's the kind of sergeant major figure who likes and cares about his charges, so there's soft side to him. Merlin is a tough-love merchant, and we're rooting for him because he's rooting for them."
2. Pursue The Megalomaniac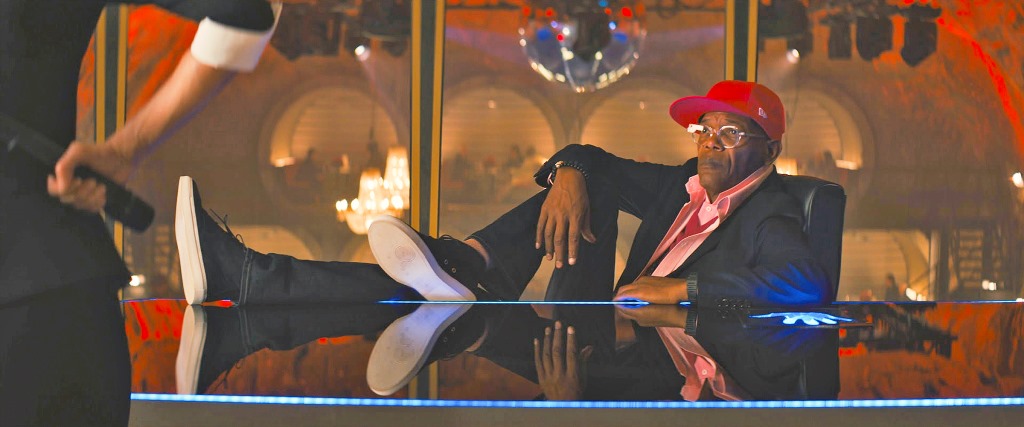 Every good spy needs a suitably evil villain, and in Samuel L. Jackson's Valentine, the genre may well have discovered its most maniacal antagonist. A billionaire genius, whose plan to "save the world" involves wiping out the human race, Valentine is forged in the mold of classic spy movie bad guys. But the tech-savvy entrepreneur is also inspired by the world's newest superpowers: the CEOs of giant media conglomerates and tech behemoths.
A voracious comic-book fan, Jackson had already read the books by Millar and Gibbons when he heard Vaughn was interested in him for the part of Valentine.
"The Kingsmen were different kinds of gentleman spies," he reflected. "I thought the concept was great and I always thought it would make a wonderful film."
Jackson loved Vaughn and Goldman's script, and said he immediately understood Valentine's motivations. Valentine's logic posits that the global population has swelled to uncontrollable levels, so it requires culling. His deadly plan is to produce SIM cards that he will distribute freely around the world, and which will both stimulate aggression and reduce inhibition. They'll literally cause people to tear each other apart, save for a select few chosen for their intelligence, power and beauty. With protective chips implanted into the heads of these elite, Valentine has rounded them up and transported them to his secret base.
Jackson describes Valentine as a moral, pragmatic man. He understands that you have to make certain choices in order for things to work, and in order for the world to succeed, sacrifices must be made, and somebody has to be willing to make them. The really crazy thing was that it totally made sense," he laughed. "The film is full of great visual images, and I felt a thrill taking the ride."
1. Possess Strength Of Heart, Limberness Of Body, Quotablity Of Tongue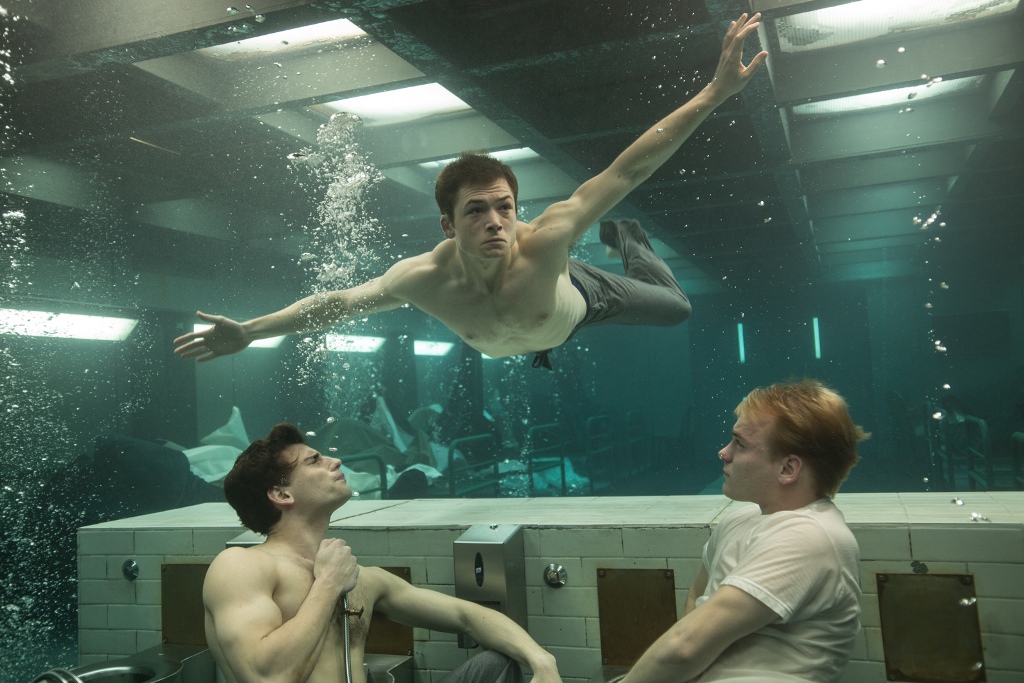 Eggsy must make it through the highly competitive and often perilous series of tests that each prospective new Kingsman agent must pass, while also dealing with the emotional struggle of being a social outcast in an environment where everyone else is well-educated, well-connected and well-mannered.
"Kingsman: The Secret Service" is currently screening in Metro Manila cinemas.
All photos courtesy of 20th Century Fox.