Get your favorite #KDRAMA stars' pore-less, dewy skin sans expensive derma visits. Thanks to the beautiful gift of online shopping, you can now easily get cult Korean beauty products delivered to your door.
While you don't have to go as far as the 10 to 14-step Korean skincare routine, here are 8 game-changers to upgrade your current one.
BANILA CO: Clean it Zero
If you wear makeup or sunscreen daily (the latter being a must), then you need to double-cleanse every night. No matter how amazing your facial wash claims to be, it's not going to cut it. You need to diligently remove your makeup first, and Banila Co's Clean it Zero is perfect for the job.
It comes in a sorbet-like balm that transforms into silky oil upon lathering. The product will dissolve even the most stubborn waterproof makeup and other impurities without stripping your skin of essential oils.
COSRX: Low-PH Good Morning Cleanser
Here's a great cleanser for those with oily, acne-prone skin. Its low PH will balance out your skin and make it an unwelcome environment for zit-causing bacteria. This 2-in-1 deep facial cleanser also gently removes dead skin cells.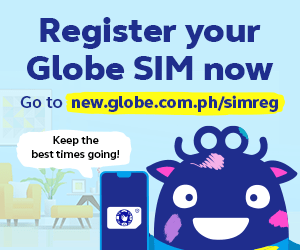 C20: Original Pure Vitamin C20
Struggling with post-acne marks and dark sunspots? This ultra powerful serum will drastically improve those discolorations in just a matter of days. The C20 is packed with 100% pure vitamin C, which will give you a clearer and brighter complexion.
Make sure you wait 20 minutes before you put any other products to give the C20 uninterrupted time to work its magic. Also, keep it in a cool, dark place to prevent it from oxidizing.
COSRX: BHA Blackhead Power Liquid
Stop the formation of blackheads and acne before it ruins your most important days. This pore-clearing power liquid penetrates deep to dislodge impurities and sebum buildup. This product will help you get clearer skin with smaller pores while moisturizing and brightening it as well.
INNISFREE: Green Tea Seed Serum
With its high concentration of active ingredients and smaller molecules penetrating deep into pores, serums are like vitamins for the skin. And if you don't have one in your skincare yet, this globally awarded serum would be an awesome addition to your routine.
This serum uses Jeju fresh green tea and green tea seeds to moisturize and nourish your skin. You'll be hydrated from within, which also means your face will be moisturized for much longer.
BELIF: The True Cream Moisturizing Bomb
Dry-skinned gals, look no further. Here's a bombtastic way to hydrate your skin for get this—26 freaking hours! That's a truth bomb you'll have to verify for yourself, but you're likely to be very satisfied.
Belif uses comfrey leaves, a powerful hydrating agent, to give a flood of moisture deep into your skin that's absorbed completely without stickiness. All you'll be left with is dewy, smooth and nourished skin.
MIZON: Snail Recovery Gel Cream
After you get over the image of crawling snails, focus on the fact that snail secretions filtrate is amazing at repairing skin. It reduces acne scarring, dark spots and fine lines.
This gel cream has a lightweight consistency that is easily absorbed by the skin, which makes it a great moisturizer for humid days or the summer season. This multi-function formula doubles as a primer, too.
LANEIGE: Water Sleeping Pack Ex
Make your sweet slumber more fruitful with Laneige's brightening and hydrating sleeping mask. This skin treatment will restore, enrich and strengthen your skin while you sleep. Dubbed as an overnight miracle, look forward to waking up with incredibly nourished skin.
Any other cult-Korean beauty products we need to try? Sound off below!