People have always turned to side hustles to earn extra cash. But during this pandemic, when businesses were forced to downsize or even close and a large number of employees were let off, many more people turned to online jobs and freelance work to pay the bills. If you're still looking for a side hustle, these are the possible part-time jobs you could take up and the sites you should check out to earn some extra cash.
As a general freelancer
View this post on Instagram
If you've got a variety of skills, a website like Upwork should be perfect for you. As one of the most popular freelance websites, Upwork has become a hub where businesses look for freelancers of different expertises, like writing, graphic design, UX developing, and more.
Check them out here.
As a virtual assistant
Do you take pride in being organized and efficient? You could put that to use in a virtual assistant job. A lot of websites like Assistant Match allow you to earn money by doing anything from managing a social media account to scheduling meetings all while you're at home.
Check them out here.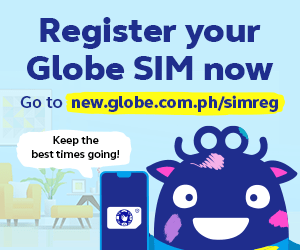 As a designer
This animal shelter logo roundup features the best house logos, heart logos, and other organizations. https://t.co/3kOBEHIsv0 They're perfect for any animal welfare organization.#brandingdesign #brandingidentity #brandingtips #brandinginspiration #animalshelter pic.twitter.com/5FTGmhZU6J

— DesignCrowd (@DesignCrowd) April 19, 2021
If you're the visual creative type, you could find work as a designer. Websites like DesignCrowd match you and your specific skill set with the exact customers who need it. Depending on what you like creating, you could be designing anything from logos and business cards to t-shirts and posters to websites and ads.
Check them out here.
8 Apps That Let You Earn Money with as Little Effort as Possible
8 Apps That Let You Earn Money with as Little Effort as Possible
Cristina Morales | Oct 05, 2020
As a feedback provider
View this post on Instagram
Don't have a lot of time to spare? You could become an evaluator or feedback provider. A lot of different companies are launching all kinds of products and experiences online, and all of them need beta testers (who aren't part of their companies). So you could sign up with websites like UserTesting to share your thoughts on the brands' products *and* earn at the same time.
Check them out here.
As a researcher

If you're the type who loves to consume new knowledge, research should be your go-to side hustle. Wonder makes it quick and easy — just get a research request assignment, look for sources and summarize your findings, then submit your work. You learn about new things while earning extra cash.
Check them out here.
As a transcriptionist
Do you type fast? Put that skill to use by becoming a transcriptionist. You just have to listen to audio recordings from websites like Rev and note them down. Just make sure your work is accurate and detailed, and you'd earn quick bucks easily.
Check them out here.
As a tutor
Many students struggle with certain subjects in school, so they turn online to look for tutors who can help them. So if you're confident in your knowledge in a certain subject matter, you should try signing up as a tutor with Acadsoc. They've got a flexible work schedule and a wide range of students from all over the world, and you can do the teaching from the comforts of your home.
Check them out here.
As a web developer

With many more businesses turning to the internet, web developing is quickly growing as an industry. So if you've got skills with computers and coding and all that, you should put them to use as a web developer and look for jobs in WPHired and other similar websites.
Check them out here.
Know any other sites that let you find part-time jobs online? Leave them in the comments below!