The Betting Pool: 8 Likely Dates for the Next Kris Aquino Comeback
By Kel Fabie
In a recent post online, Kris Aquino has expressed her desire to take a hiatus from show business due to her health concerns, and to give her ample opportunity to take care of her children. Knowing that the Philippine Queen of all Media still has endorsements galore paying her money for the foreseeable time being, it seems like this is a sound plan and we wish her well.
Her contract with ABS-CBN ends this March 23, which means we have about two weeks to go before we are immeasurably happy for her–but hold on a minute.
We've seen this before, haven't we? In 2010, she declared that she can  go to the States if her brother were elected. Obviously, that never happened. Fool us once, shame on her, right? Afterwards, in the middle of her drama with James Yap, she told us all that she was quitting showbiz in 2013. Again, we took her word on it, and even suggested 8 New Careers for her to pursue after leaving the industry. Fool us twice, shame on us.
But really. Are we going to be fooled the third time, or is the third time a charm? Or are we gonna ignore the fact that Kris keeps making these goodbyes during election years?!
It's time to put our money where our mouth is. Start your betting pools for when Kris makes her inevitable comeback, because  even in her so-called goodbye, she threatened promised she will be back.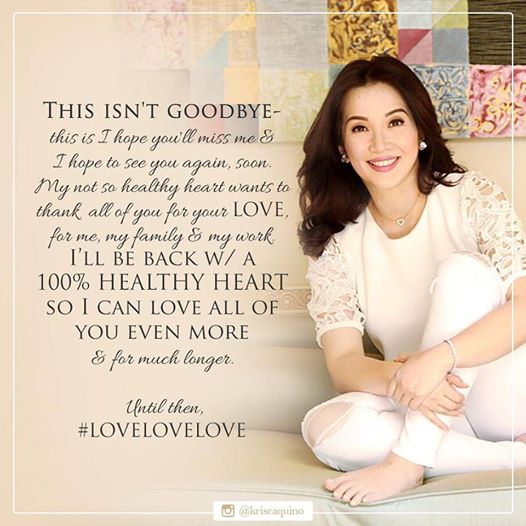 Kris's graphic designer was clearly having the time of her life.
Via Facebook
Here now are 8 likely dates for when Kris Aquino will be back, because anyone hoping this exit from showbiz will be permanent ought to take the title from Go West for being the King of Wishful Thinking.
8. Bimby's 18th birthday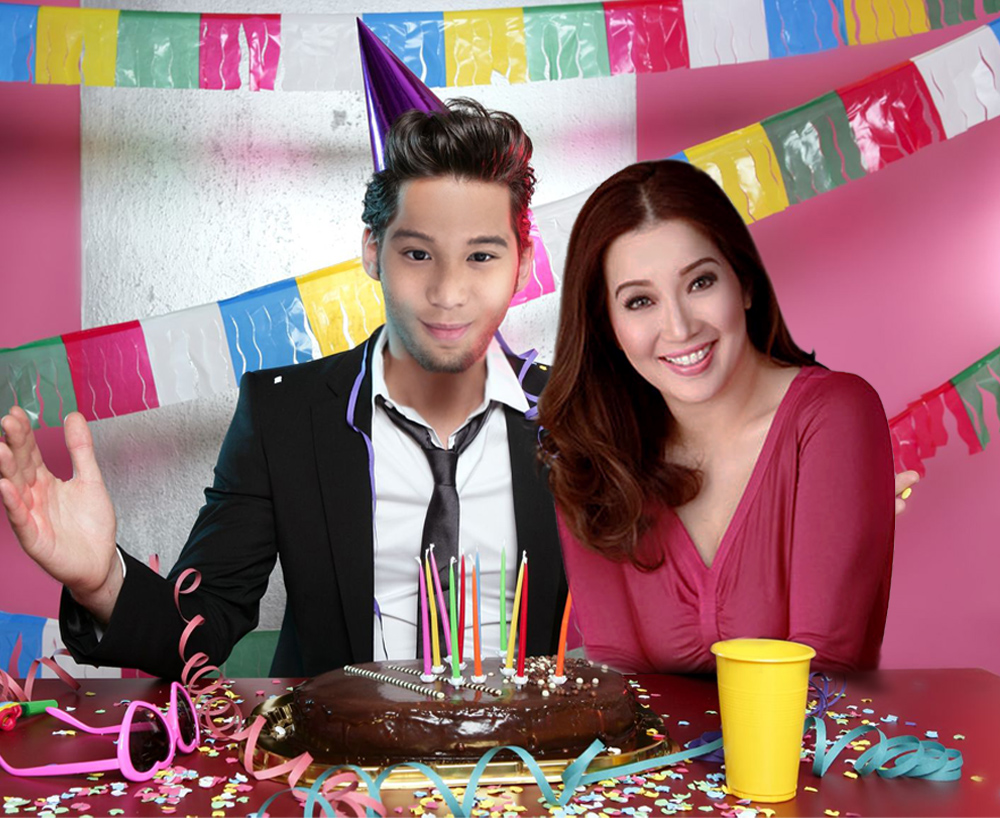 Why Now: The perfect time to keep pushing her son into superstardom even if the kid can act about as well as his dad can stay loyal to Kris. What could possibly go wrong, right? Expect loveteams galore to be pitched at us involving Bimby. You know it can happen. If Marlou Arizala can get a soap opera role, why can't Bimby, right? Oh, that's right, because Marlou at least has a personality.
Odds: 1 in 345,453,246. Can Kris Aquino seriously wait until frigging 2025 to come back? Don't hold your breath.
7. The 2022 elections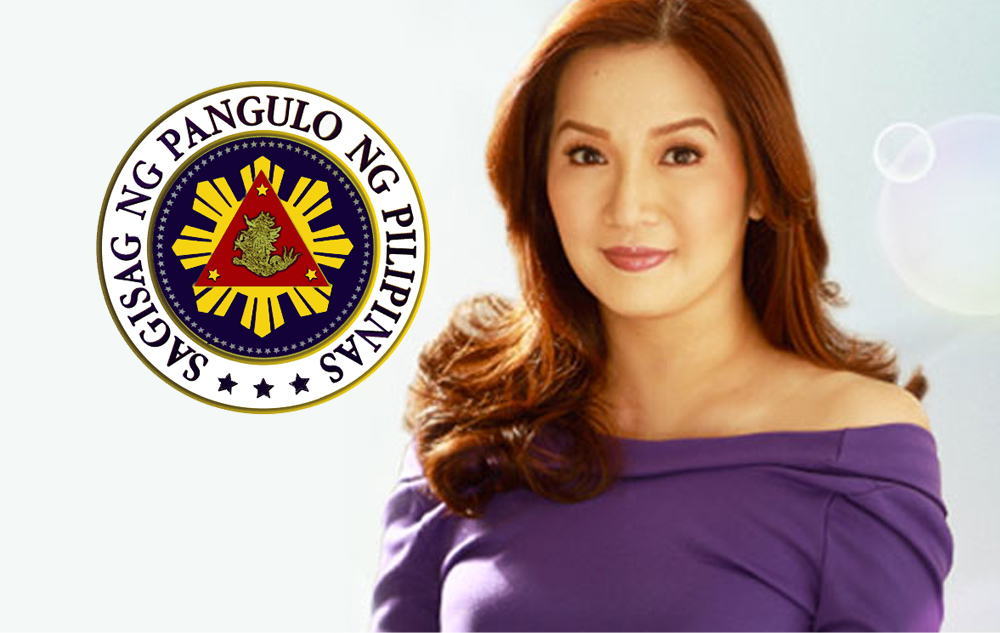 Via mb.com.ph
Why Now: In 2022, it is not impossible to think that Bongbong Marcos would be running for president, especially long after the atrocities of Martial Law have been dead and buried for the new generation of voters. In fine tradition, another Aquino will stand up to her. In 2022, Kris Aquino would already be 51 years old, and very eligible for the presidency.
Odds: 1 in 10. This isn't outside the realm of possibility, but it is highly unlikely for Kris to jump straight to the presidency. It is likely she would run for Congress or the Senate first, meander, then when someone from her family dies, swoop in for the presidency. It's worked before!
6. The start of the Filipino-Chinese war, if it happens
Via pinoyshowbizdaily.blogspot.com
Why Now: I was thinking the 2019 elections, but 2019 is as good a year as any to predict something like this happening. If the war were to happen, Kris Aquino would take it upon herself to be the bastion of journalistic integrity during wartime, as hard as that might be to imagine. (And it's really, really hard. To imagine.)
Odds: 1 in 1,000,068. Nobody would be stupid enough to start a war in this day and age, especially against a superpower like China. We will keep trying diplomacy, which isn't Kris's strongest suit, either, so the odds of her coming back for this would be really low.
5. PNoy's arrest, if it happens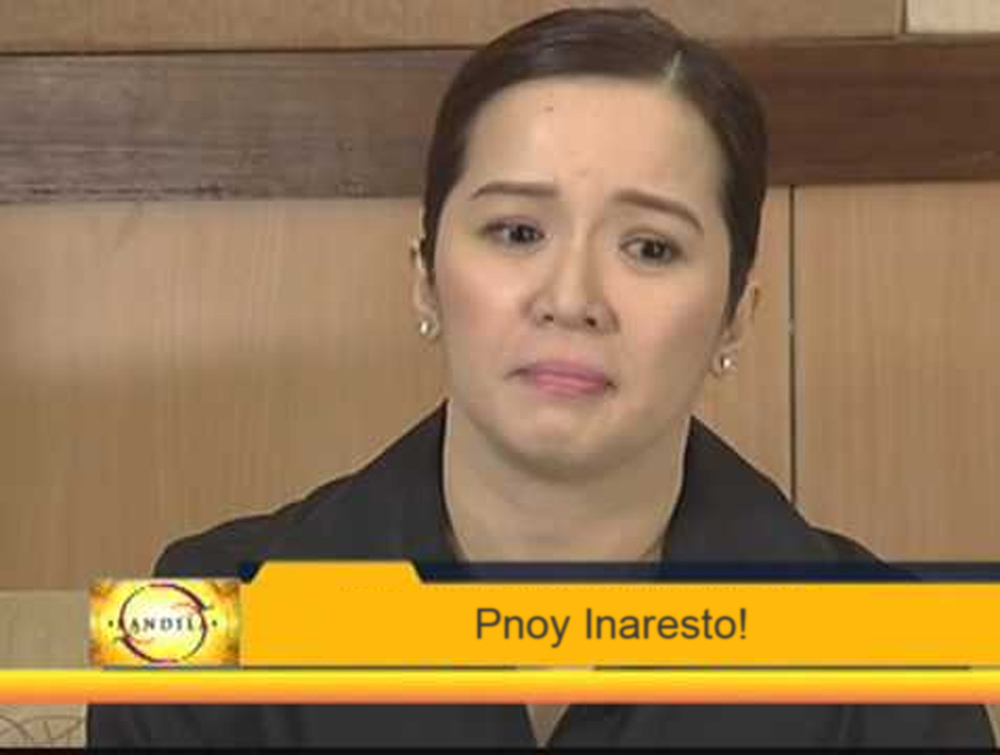 Why Now: She will protect her brother by having her own high-profile scandal that everyone will pay attention to instead. It worked the last few times, remember?
Odds: 1 in 57,800. While PNoy is currently unpopular, it is unlikely the next president would actively try to get him arrested the way he did his predecessor, mainly because the cycle has to be broken somewhere. Of course, all bets are off if Binay wins, but it is unlikely any of the other candidates would have that huge of an ax to grind with the current president. Kris's talents are not needed here.
4. Her next high-profile breakup, when it happens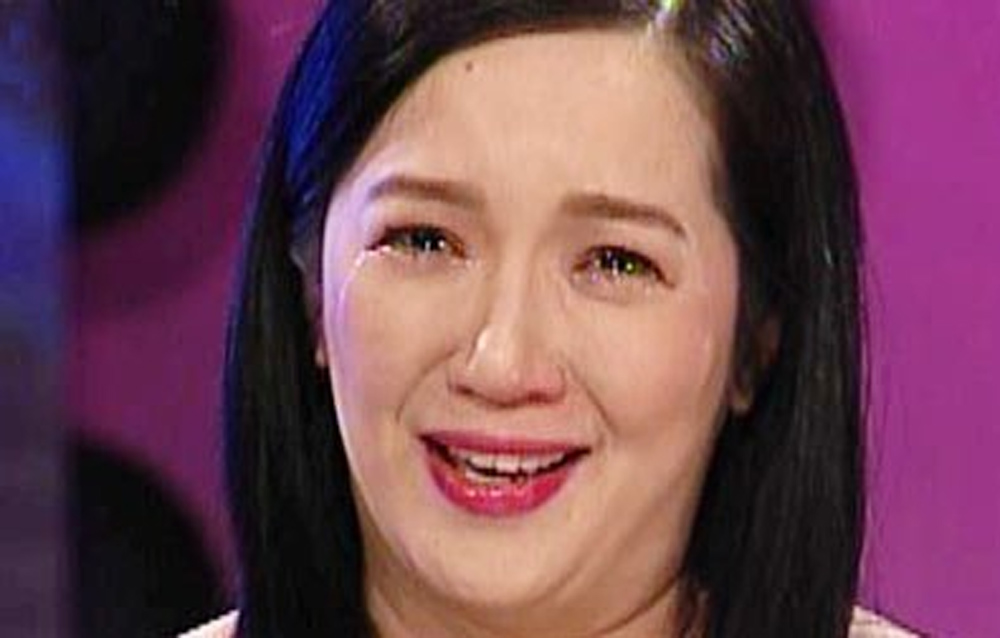 Via mariasoltaule.wordpress.com
Why Now: Why not? Kris Aquino knows that dirty laundry gets all the eyeballs. Expect to find out things about both parties that you wish you never, ever knew.
Odds: 8 to 1. The only way this won't happen is if she came back to showbiz before her breakup.
3. Kris's 46th birthday
Via instagram
Why Now: To celebrate her birthday, she gets seven hundred new TV shows on ABS-CBN. Sounds like a plan, and only requires her to wait for less than a year for a hotly-anticipated return. It's almost like she never even left!
Odds: 5 to 1. A year? Might be too long for her to wait.
2. This Christmas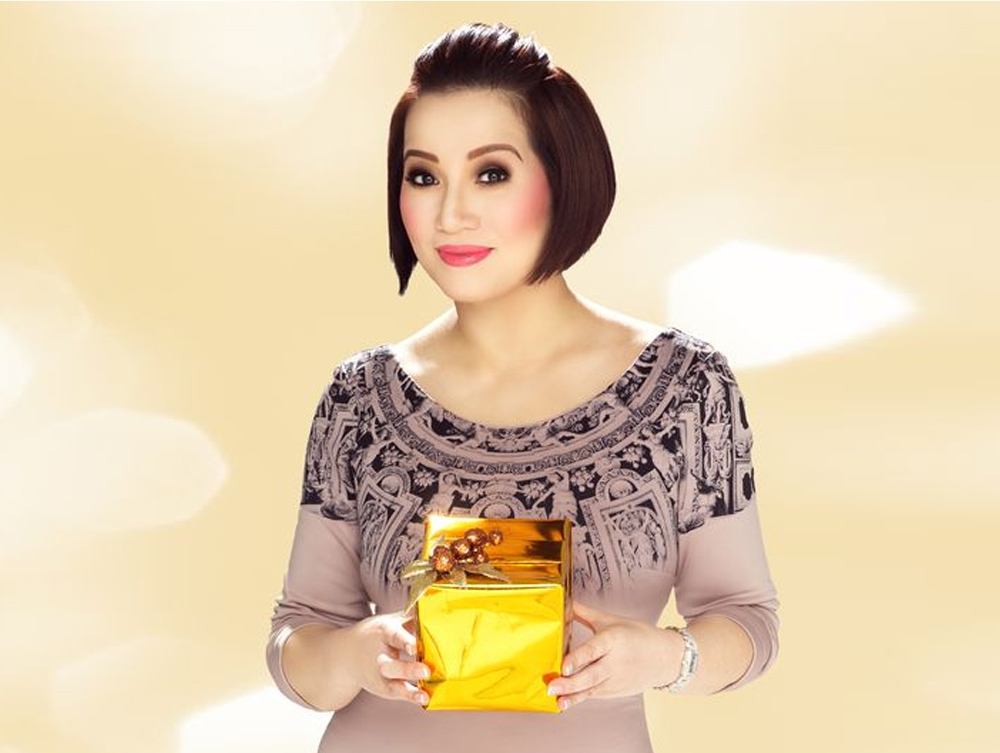 Via boardwalk.com.ph
Why Now: Because she would steal the show when she shows up in the Christmas station ID! And she would be giving a huge Christmas present to all her fans, right? Meanwhile, everyone else gets a lump of coal. Also, four words: Metro Manila Film Festival. Or whatever they plan to replace it with.
Odds: 50 to 1. This seems like a perfect target date as any, and Kris Aquino multi-tasks so well, she'd assume she's done with raising her kids by November this year.
1. April 1, 2016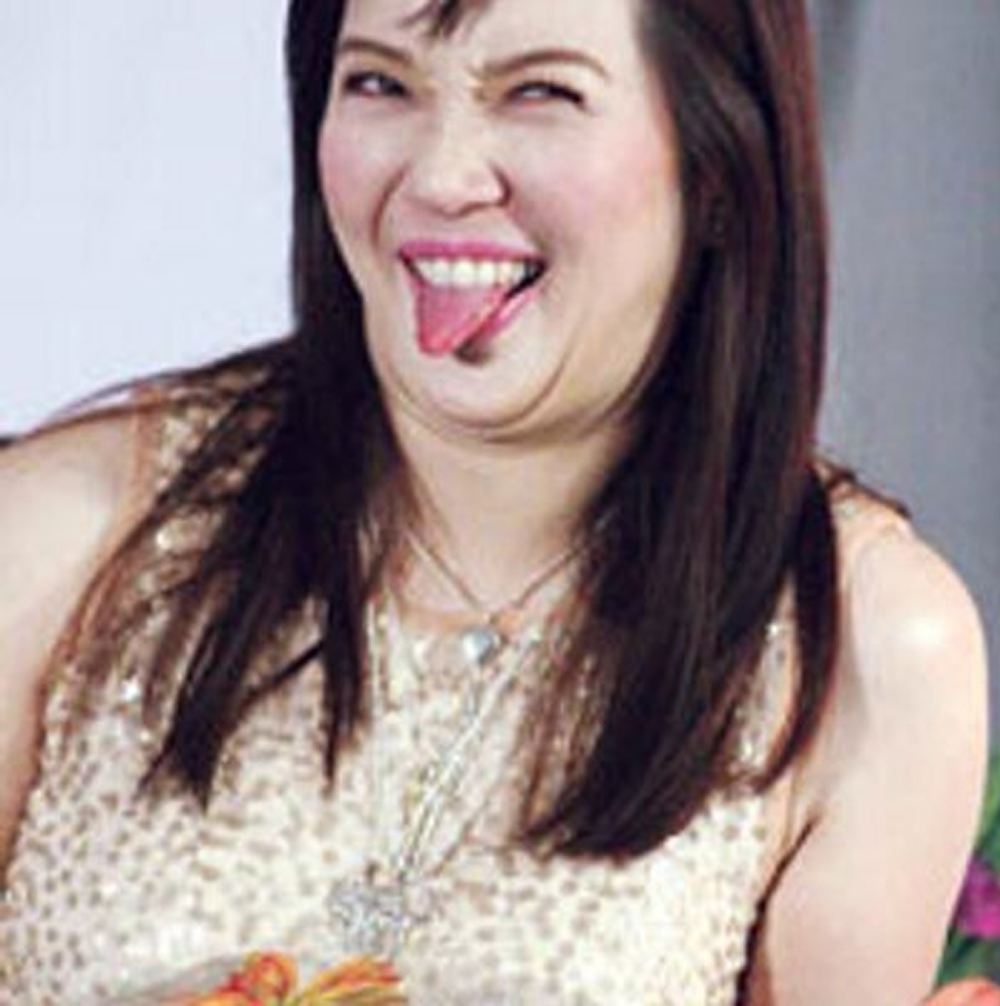 Via 8list.ph
Why Now: Because expecting her to ever truly leave is a fool's errand and a joke.
Odds: 1,000,000 to 1. Remember: she's only leaving ABS-CBN. She never said a thing about movies or endorsements. Or even jumping to another network.
It's apparent that Kris Aquino is leaving ABS-CBN temporarily so she can have a healthier lifestyle. That's great, because Kris Aquino leaving also gives us a healthier lifestyle. We wish her nothing but the best, and a lengthy, maybe even permanent time away from the spotlight.
Because we're suckers for punishment like that.
What's your bet on Kris' comeback? Sound off in the comments below!