Last Friday, the Philippines faced Vietnam at the Asian Volleyball Confederation (AVC) Cup for Women at PhilSports Arena in Pasig City. The team representing the country is mostly composed of players from the Creamline Cool Smashers, fresh off their championship victory in the Premier Volleyball League Open Conference. Despite losing to Vietnam and the absence of volleyball superstar Alyssa Valdez, the team gave an impressive performance. Libero Kyla Atienza especially shone during her impeccable AVC debut, wowing everyone watching.
Who is Kyla Atienza?
View this post on Instagram
Before being part of Creamline, Kyla was part of the FEU Lady Tamaraws at the UAAP,  playing both indoor and beach volleyball. Indoor volleyball is already tough, but running around the sandy court is harder due to the heat and having only one teammate. Yep, Kyla is one versatile volleyball player. Which brings us to our next item…
She's a multi-awarded volleybelle
Kyla first made her mark in the volleyball scene by bagging the UAAP Rookie of the Year award in 2013. She also won championships with her alma mater and Creamline, including the Best Libero trophy in the 2019 Premier Volleyball League Open Conference. Definitely, a player to watch out for!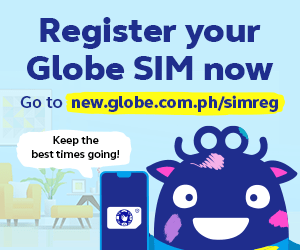 Her unstoppable soar continues
In a volleyball game, the libero is the backbone of the defense. It's a crucial role, but Kyla proved she has what it takes to represent the national team as its starting libero in the AVC. She was an excellent player during the Philippines versus Vietnam face-off, keeping the ball alive against powerful spikes of Vietnamese stars like "T4" Thi Thanh Thuy Tran. 
8 UAAP Volleybelles That Have the Makings of International Superstars (Part 1)
8 UAAP Volleybelles That Have the Makings of International Superstars (Part 1)
Kimberly Hipolito | Jul 11, 2022
Netizens were mesmerized
After the game, volleyball fans continued to be in awe of Kyle's performance. She was on fire throughout the entire match! 
I mean, where's the lie, though?
Feeling proud and ready for their next game
In a post-game interview, Kyla said she was proud of the team's performance and knows they still have a strong bond despite losing some key players. She also thanked everyone for supporting them in every match, win or lose.  
"I just kept in my mind to enjoy the game because I know I'm more needed by the team now, especially with so much going on. We all need to step up," she added.
The Philippines will take on the defending champion China in their next game. Let's continue cheering for our players and wishing them good luck!
Follow us on Facebook, Twitter, Instagram, and Youtube for the l8est entertaining, useful, and informative lists.