When the Air Binay sneakers project was launched in 2017, people were quick to make fun of it on social media. But the Makati LGU had a vision — give its students free quality products they can use in and outside the school. Their initiative soon spread to handing out free school uniforms, backpacks, and even a free anti-dengue kit. And now, Pinoys outside of the city want their local government to do the same things too.
Recently, photos of Makati's free school supplies for the current school year made rounds on the internet. Pinoys were impressed with what they saw. Check out the contents of Makati City's free school supplies:
A well-thought-out package
Parents took to social media to share how the local government gave their kids free sets of uniforms, socks, black shoes, rubber shoes, and even a sturdy Japanese-inspired backpack. These are in preparation for the coming face-to-face classes after two years of staying at home and studying online. It didn't even end there. Some parents also received snacks and food packs for their kids as well as raincoats and rain boots.
Makati Mayor Abby Binay said these school supplies are inspired by Japanese academic culture. Everything was kept simple — from the uniforms to the backpacks. In fact, the bags are even patterned after Japan's firm-sided classic Randoseru backpacks, commonly used by Japanese elementary students. The light blue Randoseru pack was given to Grade 1 students while the navy blue one was for Grade 4 students. Binay said these are designed to last the children 3 to 4 years of use.
Parents couldn't be happier. Free school supplies would mean they can save their money or add it to their household food budget.
"Sobrang laki ng tulong po, kasi malaking menos sa gastos po every year sa pasukan ng bata. Hindi lang po school supplies pinamimigay ni Mayora Abby Binay, food packs din po para sa mga bata," said one parent during an interview.
Netizens are amazed by Makati City's free school supplies

Pinoys outside of Makati City who have never benefited from free school supplies are looking on with envy. Many netizens even called on their respective city mayors to start the same initiative. Meanwhile, Makatizens only have praises for their mayor.
"Yes I'm proud na lahat ng mga anak ko sa makati nag-aaral. Laking ginahawa sa aming mga magulang baon na lng ung problema nmin araw araw. Thank you Mayora Abby," read one comment.

"Malaki naman kasi income ng Makati so dapat lang talaga ibalik sa taong bayan," commented another netizen who appreciated Binay's initiative and proper use of taxpayer's money.
There are other cities —  like Taguig — that also give free school supplies and uniforms to their students. But, admittedly, it's nowhere near as cool as an Air Binay sneaker or a quality Randoseru backpack.

"Sana maging inspirasyon na gayahin ng lahat ng mayor ung ganyan malaki tulong sa magulang at mag-aaral," said another netizen, urging other LGUs to make their own moves.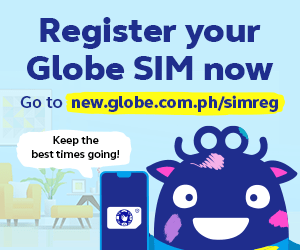 How can your kid get these free Makati school supplies?
Since these are a project of the Makati local government, you have to be a Makati citizen first. One of the recipients of the kit learned about the giveaway through his child's school advisor. He then had to fill out a Google Form indicating the child's measurements. Aside from the free school supplies, they were also given a free anti-dengue kit.
Are there free school supplies in your city too? Tell us about it in the comments section!
Check us out on Facebook, Instagram, Twitter, and YouTube, and be the first to know about the latest news and coolest trends!