You must've heard the news: the Lambda variant has been detected in the Philippines. All while we're still under ECQ, fighting to decongest hospitals and contain the spread of the highly transmissible Delta variant.
The World Health Organization currently tags it as a variant of interest while they're still conducting research about it, but with all these strains and variants popping one after the other, it's bound to put anyone under stress. And when under stress, Filipinos revert to their favorite coping mechanism: humor. Where would our mental health be without memes relieving the slightest bit of pressure we feel? We're sorry for laughing, but these Lambda variant memes are getting us through the stress:
Entering the country
Lambda Variant entering the Philippines. pic.twitter.com/nhgXXB2zPz

— PauloInManila✠ (@pauloMDtweets) August 15, 2021
Accurate representation of all the COVID variants entering countries.
The first announcement
"DOH confirms first case of Lambda variant in the Philippines."

Filipinos: pic.twitter.com/kGaaR4l0qz

— orjy (@orjyyyyy) August 15, 2021
Me, a Filipino living in the Philippines with Delta & Lambda variants surge looming and our Government's solutions are just lockdowns, checkpoints and face shields: pic.twitter.com/zAVC57VVcA

— (@iamsuperjopet) August 15, 2021
Breathe in, breathe out.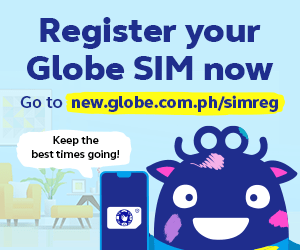 Forming a sorority on our shores
COVID Alpha, Delta, and Lambda forming a sorority in the Philippines:pic.twitter.com/iI0oY1ATyc

— goth manang ☠ (@69BALLZ69) August 15, 2021
miss rona, anong feeling magtayo ng sorority dito sa philippines

— Dale (@everydaygayguy) August 15, 2021
Lahat daw tayo na-hazing. Oops.
The reunion no one cares for + a new meme format
This has escalated so quickly. Andami kong tawa. pic.twitter.com/EahpuJN7xQ

— (@krizzy_kalerqui) August 16, 2021
delta and lambda variant nung nagkita sila sa pinas pic.twitter.com/gyqxA828MZ

— Alvin Rovy (@mrwwabbit) August 16, 2021
Images you can hear.
Curfew?
COVID variants: Nanghihina 'pag gabi.
The COVID charts
Philippines Hot 100 variants

#1. Lambda (NEW)
#2. Delta (-1)
#3. Gamma (=)
#4. Alpha(=) pic.twitter.com/h0Z2jUd28t

— daniella (@_daniellaswift) August 15, 2021
Alpha stable queen.  
How the variants are formed
covid variants : pic.twitter.com/8p8H2JM1KP

— gum gum girl ꒰ა⚧໒꒱ (@grrrloftheyear) August 12, 2021
Having a fun party on Earth?
Sumasapaw?!
"confirms first case of Lambda Variant in the Philippines"

Delta: pic.twitter.com/Ay3FXPjrBt

— aba – 아바 (@abalumaque) August 15, 2021
But jokes aside, the Lambda variant's presence in the country is a serious matter. However, don't panic. Educate yourself. Scientists can discover variants that would cover the entire Greek alphabet but we know what works: wear your masks, wash your hands, and keep your distance. Stay safe, guys!
Check us out on Facebook, Instagram, Twitter, and YouTube, and be the first to know about the latest news and coolest trends!