No amount of rain and mushy ground could have wiped the smiles off the faces of festival attendees last Saturday.
St. Jerome's Laneway Festival has recently concluded its fifth year in Singapore, gathering some of today's most talented musicians–more than a dozen of them!–and providing a very exciting portent of wonderful music celebrations to come in Asia this year.
Here are 8 great things that happened in this year's event.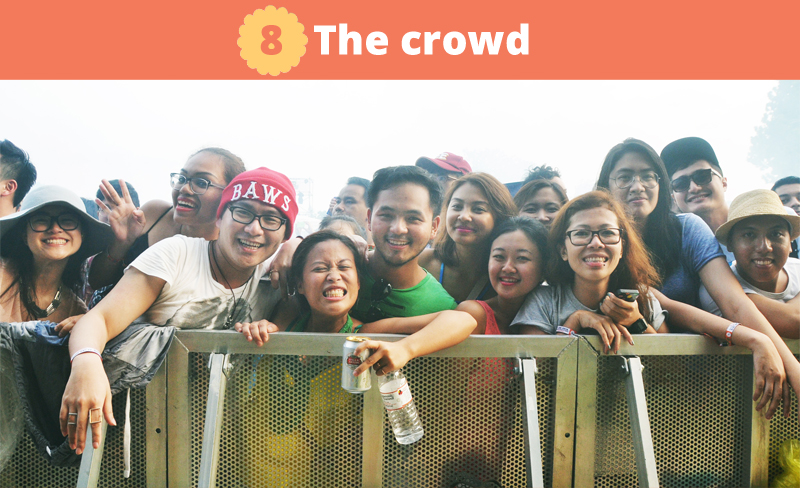 The event was sold out–total tickets sold was around 13,000, with the event operating in the capacity of 15,000.
Laneway in Singapore has become a destination for fans across Southeast Asia. Since the festival started five years ago, people from countries such as Malaysia, Indonesia, and the Philippines book their flights and buy their tickets months in advance, turning one weekend break for music. Some of the people in the photo above, for instance, are fans from the Philippines who flew to Singapore just to watch their favorite bands. If this isn't love, I don't know what is!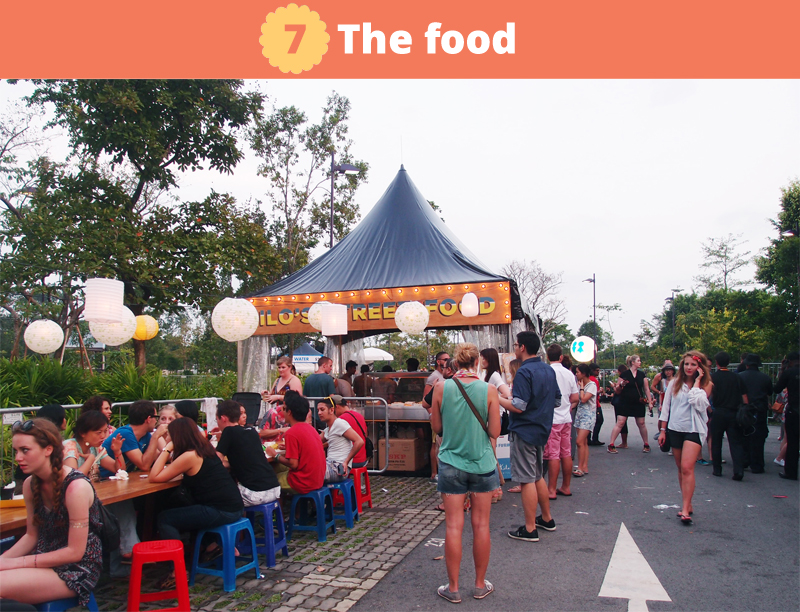 Singapore has been repeatedly dubbed as the "food capital of the world," so expectations for the food served at the festival were high. It delivered, proving that festival menu goes beyond things like hotdogs and fries. Well, there were hotdogs and fries, but there were so many other things being served as well: gourmet sandwiches, fish and chips, oysters, ice cream, and popsicles (more on this later), excellent coffee, and so on. One would not go hungry here.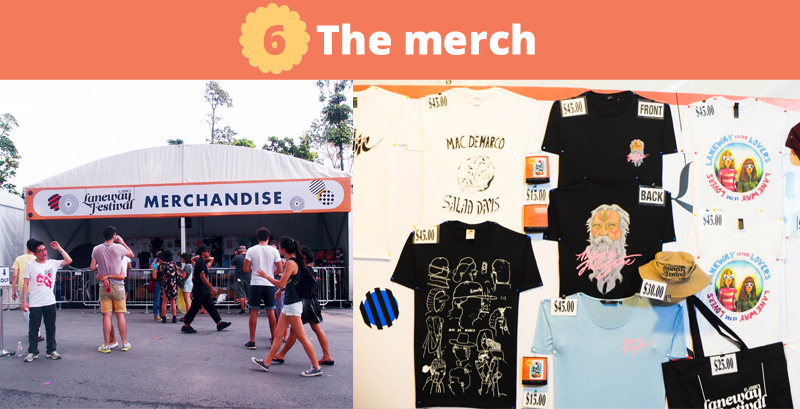 Band merchandise, which is possibly the best remembrance that one can take home after a music festival, were aplenty as well. Aside from the shirts (special mention to the Future Islands and Mac Demarco designs!), there were also smaller items like hats and bags. Price tags were a bit high, but hey, if you're going to take home one thing from a celebration such as this one, an official merch would be worth it.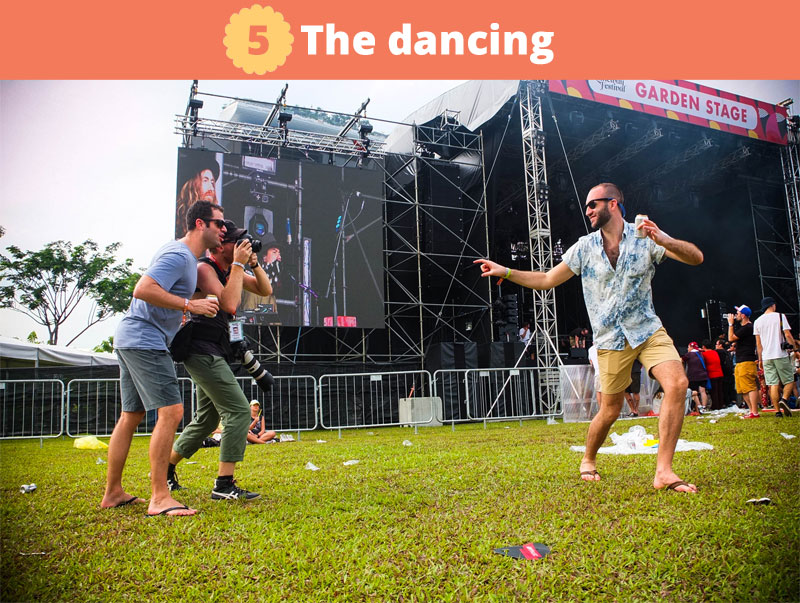 Only a few steps into the venue, one could already see people dancing their butts off and having a great time. The heat? It ain't got nothing on them! Much gratitude is due to artists like Jungle, Little Dragon and FKA Twigs for providing excellent music–most of us probably had nothing against Tahliah Barnett (who had fiery dance moves of a beautiful, possessed, speaking-in-complex-terms Egyptian goddess), but at least we tried.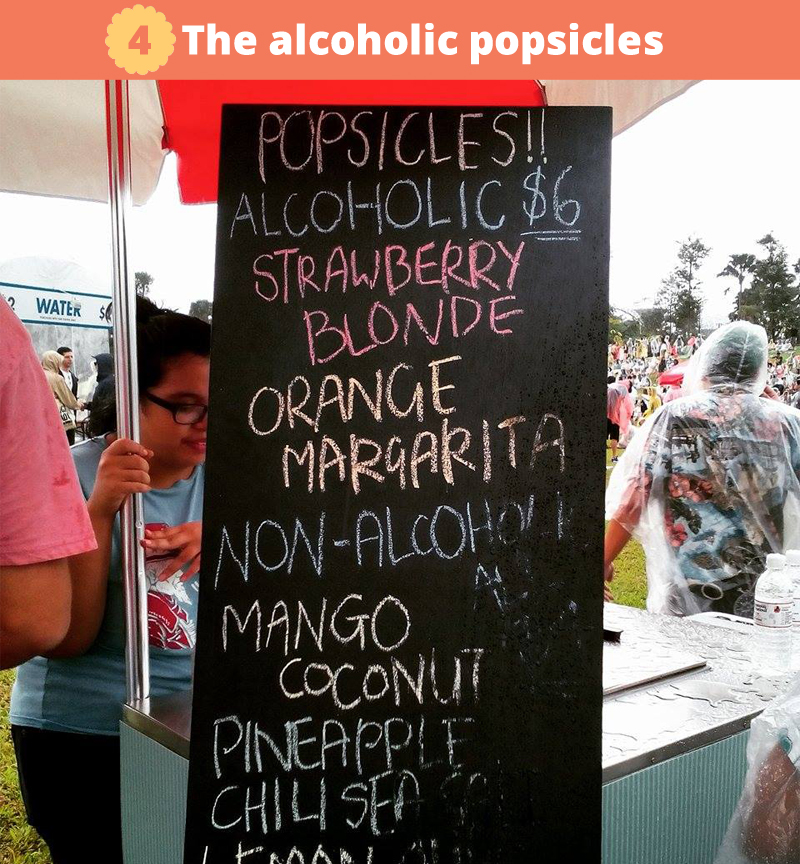 Cool down and get tipsy at the same time? Sold! There were beers and margaritas in the venue, but these ingenious popsicle ideas were just too perfect for the fickle weather.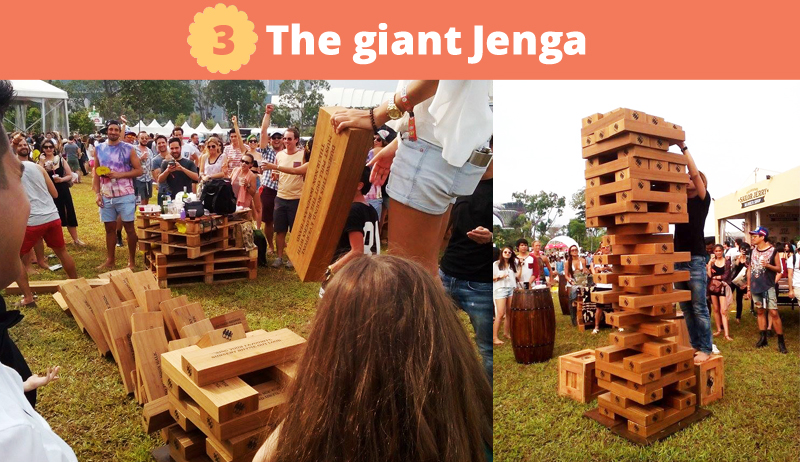 The only problem that one was going to have that day, really, was figuring out how  to smoothly jump from one awesome activity to the next. The festival had a number of activity areas such as The Barbershop, charging stations, and energy drink booths, but one of the most exciting is probably the Game of Life area, which has giant Jenga that people can actually play with.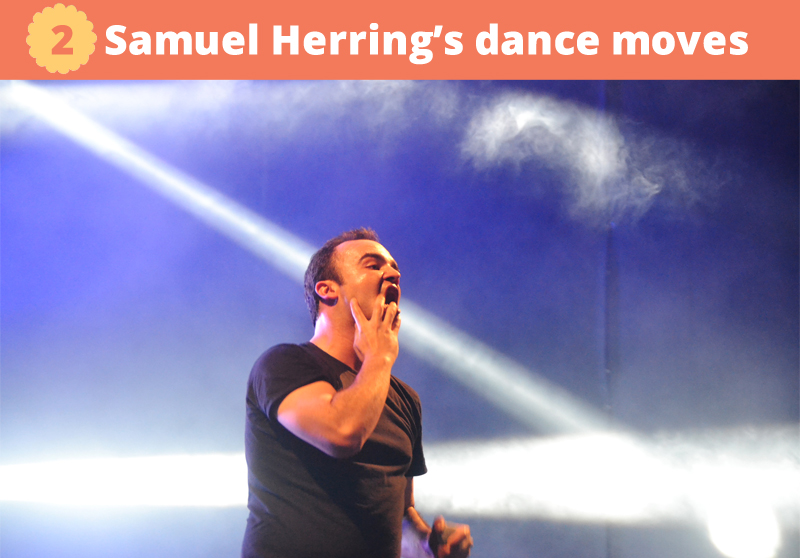 This has nothing to do with Future Islands' music, I know, but it is just very difficult to ignore. An pre-event article written about the band predicted that something like this will ensue, but the audience got so much more than that—we didn't just see the  moves, we also heard a voice that is a beautiful mixture of passion and Jesus.
Perhaps one interjection that can describe the feeling is "UGH" or "ARGH," both of which doesn't even remotely encapsulate the feels, but people who were there will probably get the point.
But seriously though, Future Islands, who said that this is their first time in Asia, gave one of the evening's most stellar performances. We hope that they will be back in the region soon, because the Laneway performance was definitely not enough.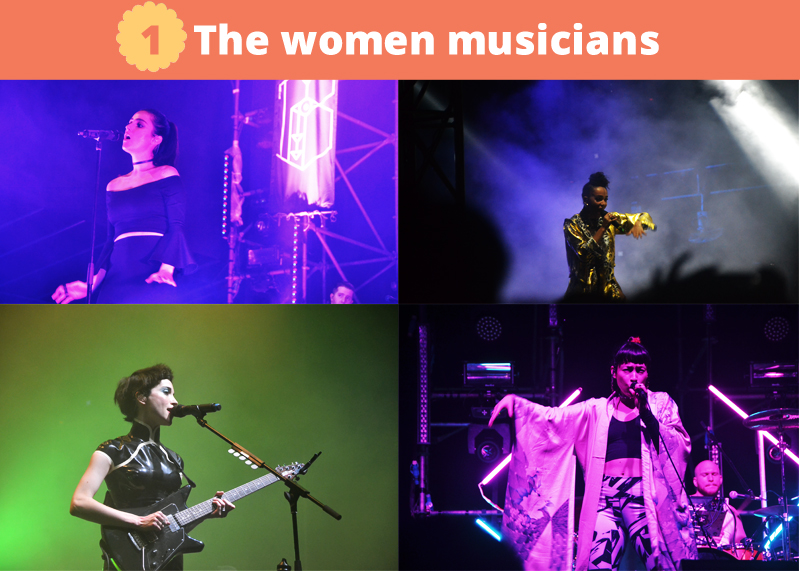 The festival was dominated by so many talented women artists—Courtney Barnett, Julia Stone of Angus and Julia Stone, Weish of [.gif], Eff Hakim of Pastel Lite, FKA Twigs, Yukimi Nagano of Little Dragon, and the beautiful woman-robot-alien-guitarist extraordinaire that is Annie Clark aka St. Vincent (together with keyboardist/bassist Toko Yasuda), who concluded the event in the most awesome way possible.
The festival ended at around midnight. Aside from the excellent lineup, attendees were also given plenty of fun options to explore. To those who'd planned on going this year but didn't make it, and to those who have yet to experience their first Laneway, try again next year and give it a shot–it's pretty damn worth it.
Photos by Bong Sta. Maria and Mark Vincent Omega
Were you at the festival? Share your stories with us in the comments below!