Twitter is abuzz after the insta poet Lang Leav herself replied to a tweet that mentioned her name in a joke. Lang Leav is a contemporary writer known for her brand of poetry that incorporates multiple line distributions, weird interesting text placements, and a whole lot of em dashes. She has published collections of her poetry and prose which include Love & Misadventures (2013) and Lullabies (2014), selling millions of books worldwide.
View this post on Instagram
She's one of the most successful writers today, so you'd think she wouldn't have the time and energy to reply to a Filipino rando, right?
Wrong.
It started with online shopping
Lang Leav found jobless pic.twitter.com/ZqrgD68ghF

— Jason (@call_me_jas0n) November 18, 2020
The tweet that started a ruckus online today was a simple screenshot from someone about to receive their package. The text notification from the delivery guy hilariously had a weird line distribution that looks achingly familiar. Where have we read text exquisitely broken off like that before? The aha moment came with the tweet's caption — "Lang Leav found jobless."
And then comes the reply
Lang Leav found jobless after selling millions of books

— Lang Leav (@langleav) November 18, 2020
To everyone's surprise, the simple joke reached none other than the insta poet herself. After probably seeing red, Lang Leav swooped in and replied, "Lang Leav found jobless after selling millions of books." She ended her reply with a painfully passive-aggressive halo emoji. Nope, no besmirching of her name will happen today — not under her watch!
But then all hell broke loose and Pinoy netizens started trolling her for missing the joke. Honestly, if we're looking for someone to blame for this mess, I personally believe we should blame the Lazada delivery guy's faulty phone. Anybody — even Lang Leav — would be offended to be associated with such poorly distributed lines.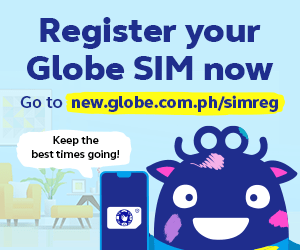 It launched impromptu poetry tweets
Lang Leav's attempt at asserting dominance over the situation fell flat. Pinoys, ever the happy-go-lucky bunch, stormed the replies sensing the poet's great offense from what was obviously a joke (a pretty good one at that). To prove how much they're irked by her, many made up impromptu poetry close to her writing style.
Check out a few netizens' hilarious on-the-spot ~poetry~.
Di ko din alam
Kung bakit
Bakit nga ba
Nag a add to cart ako
Pero di ko naman
chinecheck out
12.12 is coming
Kingina this

— (@ishiee29) November 18, 2020
idk how
you convinced
people
that you're talented when
you make poems
like this

ee cummings deserve
better

— r #OUSTDUTERTE (@chzrtz) November 18, 2020
Sometimes
You gotta be bold
Just rock
The world
Boo
Yah.
—Lang Leav

— j (@seuIutera) November 19, 2020
Error 404: Sense of humor not found
Lang Humor pic.twitter.com/n4navbS8m0

— just sagittarius things (@scorsaguin) November 19, 2020
Some told her outright that she has no sense of humor. Her reply, which as of writing has 5k retweets ratioed with 5k likes, has been quote retweeted thousands of times with Filipinos essentially making fun of her. And yet others are kind enough to explain that Lang Leav got it all wrong.
huhuhu dearest Lang Leav..

in the Philippines we call it a 'meme'. It is nothing to do against you but it is like praising the delivery guy by the way he sent the message.

we Filipinos, love you so much that you became our 'standard for poetry' ♥

— Ninang ng Bayan (@NinangBee) November 19, 2020
The internet has a field day
gerl, joke kasi yun nakatira ka ba sa kweba? lecheng to

— kæ (@ifyouseekkae) November 18, 2020
"Are you ready for your poetry 101 class?"

Lang Leav gulped.

Rupi Kaur shuddered.

Atticus blinked nervously.

"Yes, Lazada" they said in unison. https://t.co/RBu7t2j4m3

— pablo (@polmaki_) November 18, 2020
We're wondering how Lang Leav even saw the tweet. Does she have a habit of looking up her name every day and checking out what's up?
Some say she's just defending herself
girl all you do
is arrange words
l s
i i
k h
e t
and call it
a p o e m

– lang leav https://t.co/NZsIBWV9oS

— pea brain (@eyaredee) November 18, 2020

Some netizens have been quick to take up the insta poet's side, asking others to look at it from her perspective. If some internet stranger tried to make you into a joke, would you appreciate it? Also, Pinoy meme humor apparently does not translate well to foreigners. Maybe she felt insecure about this Lazada person — who are they? Are they some up-and-coming insta poet who's set to dethrone all Lang Leav's years of hard work creating a fan base in the Philippines? Give her a break!
Art is different for each person
oo, lang sense of humor si lang leav, pero you didn't have to go down like that

we demand for art to be respected, yet we go down and discriminate poetry like this. yikes pic.twitter.com/kRIKufSbs1

— wakin (@salitangwakin) November 19, 2020
I love it when Filos demand to respect art and mental health but here they are, disrespecting Lang Leav's poems and Lang Leav herself. Filipinos and their conflicted attitude.

— peanut⁷✜ᴇɴ-⁷ (@AlmondBn) November 19, 2020

Admittedly, some Pinoy netizens went a bit too far. Art and poetry are different for everyone and if Lang Leav and all the other insta poets out there bring joy, aesthetic, and some kind of literature into the timelines of their fans, then that's good enough. But that doesn't mean we can't laugh about how someone of Lang Leav's stature essentially "stooped down" to a random Twitter user's level and "corrected" them.
Not the first time Lang Leav had beef with someone in the PH
Lang Leav is well-loved by her Filipino fans and she has visited the Philippines for book signings before. Apparently, this isn't the first time she and her brand of insta poetry have received backlash from some Pinoys. In early 2019, award-winning Filipina poet Mookie Lacuesta-Katigbak published a snarky article on her visit, which sparked debates on what writing poetry truly means, as well as the ethics of interviewing. Like we said before, art is different for every person, and Lang Leav's style happens to translate to millions of people (she sold millions of books after all). But also, maybe some of us just need to learn how to take a joke?
What do you think of Lang Leav's response on Twitter?