Sure, this year hasn't been the easiest for all of us for a number of reasons but a certain Shopee seller is having it much worse. The buyers have the AUDACITY to submit low reviews about their products and the seller is simply not having it. Scathing replies ensue and we honestly don't know who to side with but it makes for great entertainment.
For context to the otherwise scarring exchange you'll be reading, this shop sells branded overruns "at a very affordable price cause [they] believe, classy things don't have to be always expensive." The Shopee store description gives you a sense that the sellers are warm and welcoming, that is until you rate their shop with less than 5-stars.
Apply cold water to the burned area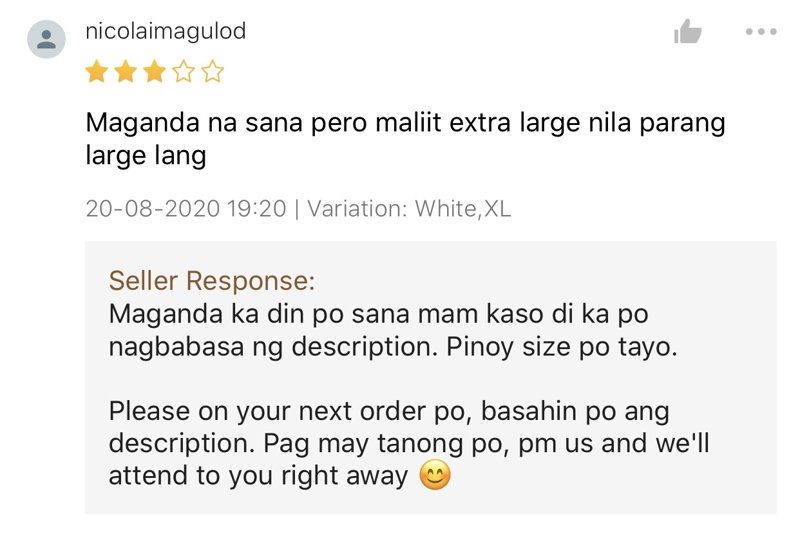 This was back when they were being patient but wait for it…
Use your cerebral capacity, people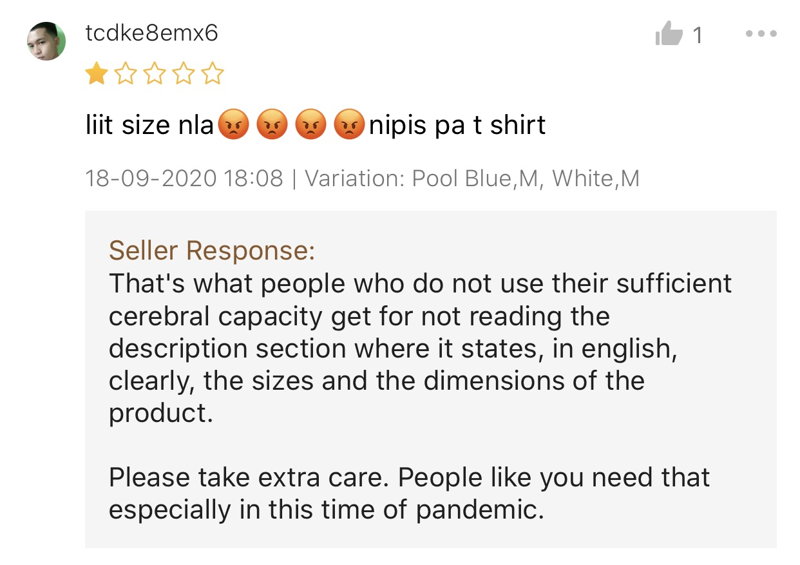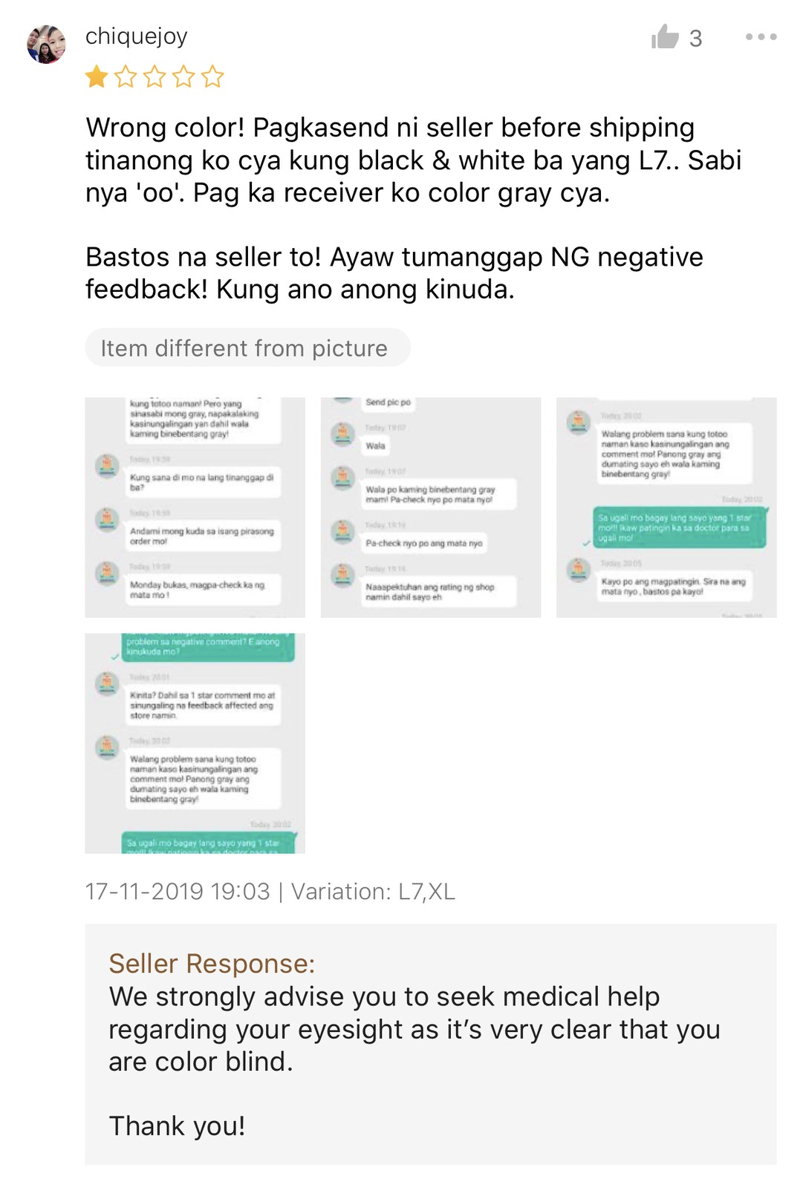 Look, we get it. It's a fast-paced world we're living in. Eat or be eaten, right?
This Week in Weird: The Wackiest Online Reviews That Will Crack You Up
This Week in Weird: The Wackiest Online Reviews That Will Crack You Up
Kyzia Maramara | Jun 26, 2020
Insults fly left and right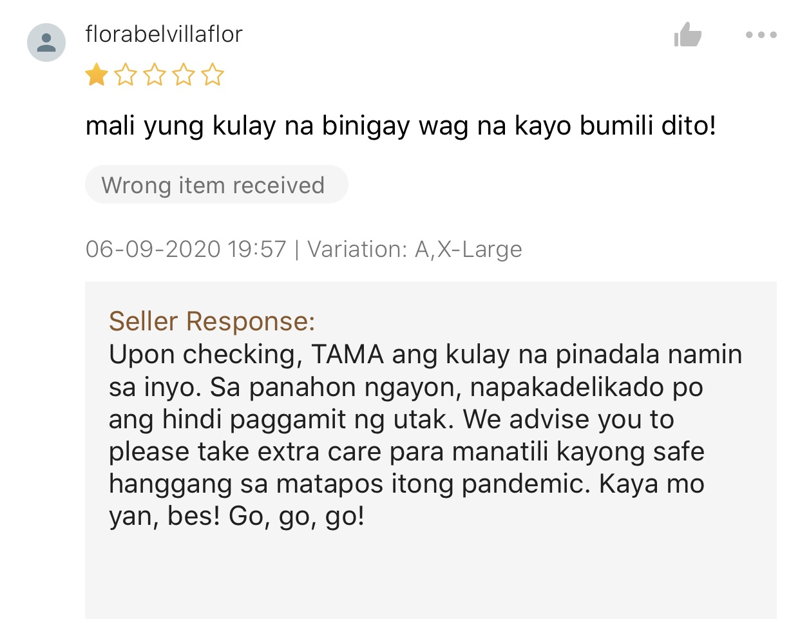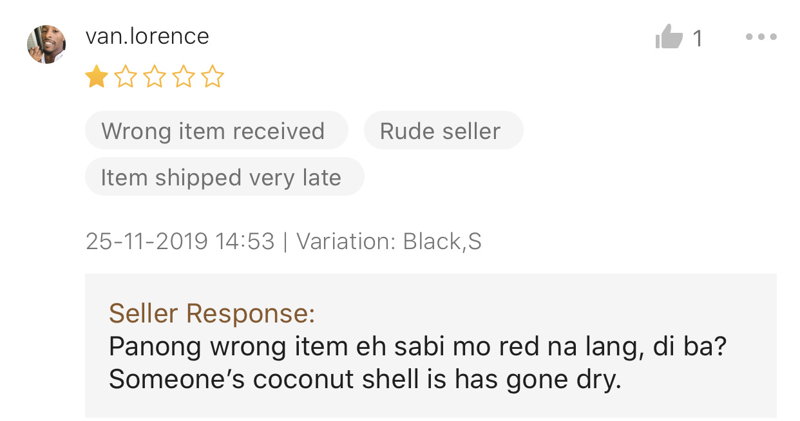 via GIPHY
"You can't expect a Ferrari when you can only afford a Vios."
The social media manager of this shop is on fire! 🔥🔥🔥
Even 3-star reviews aren't safe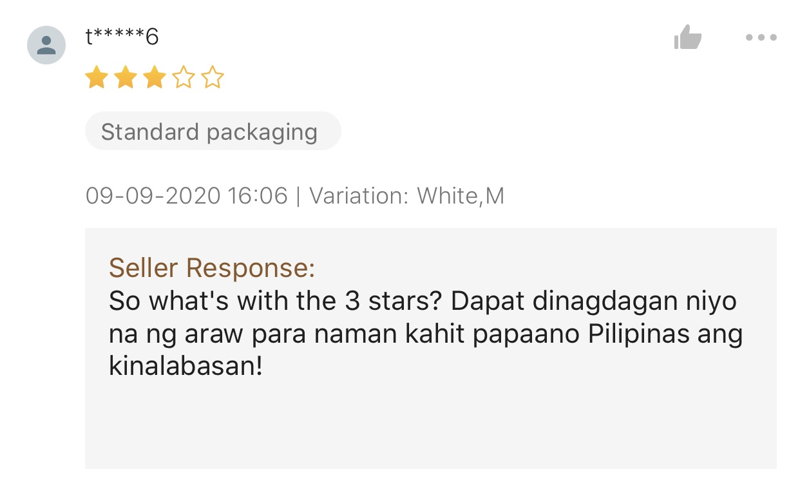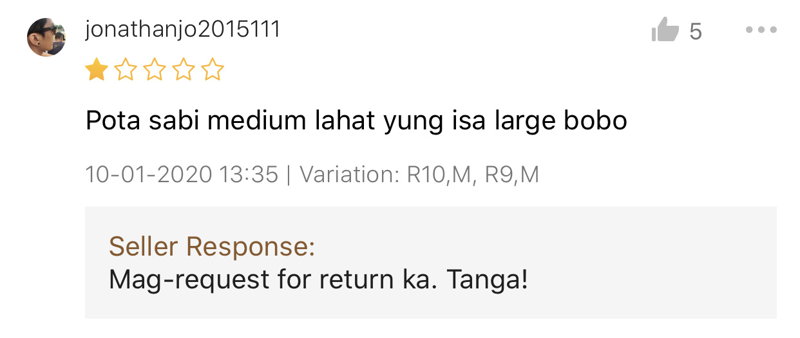 Size issues? No problem!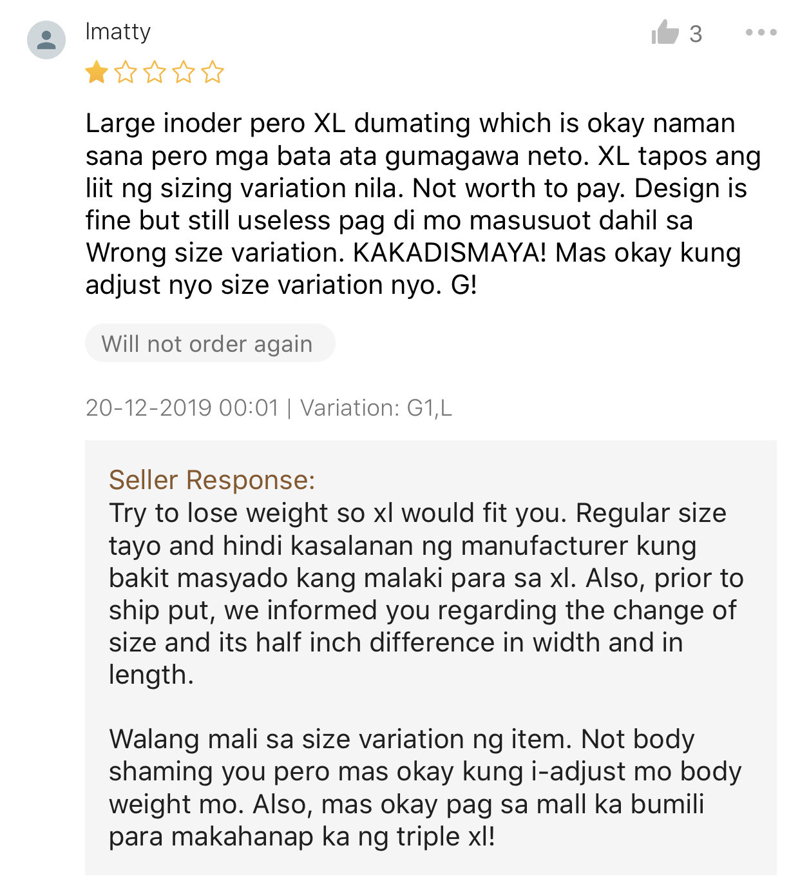 They're NOT body shaming you. They are just SO DONE.
Manage your expectations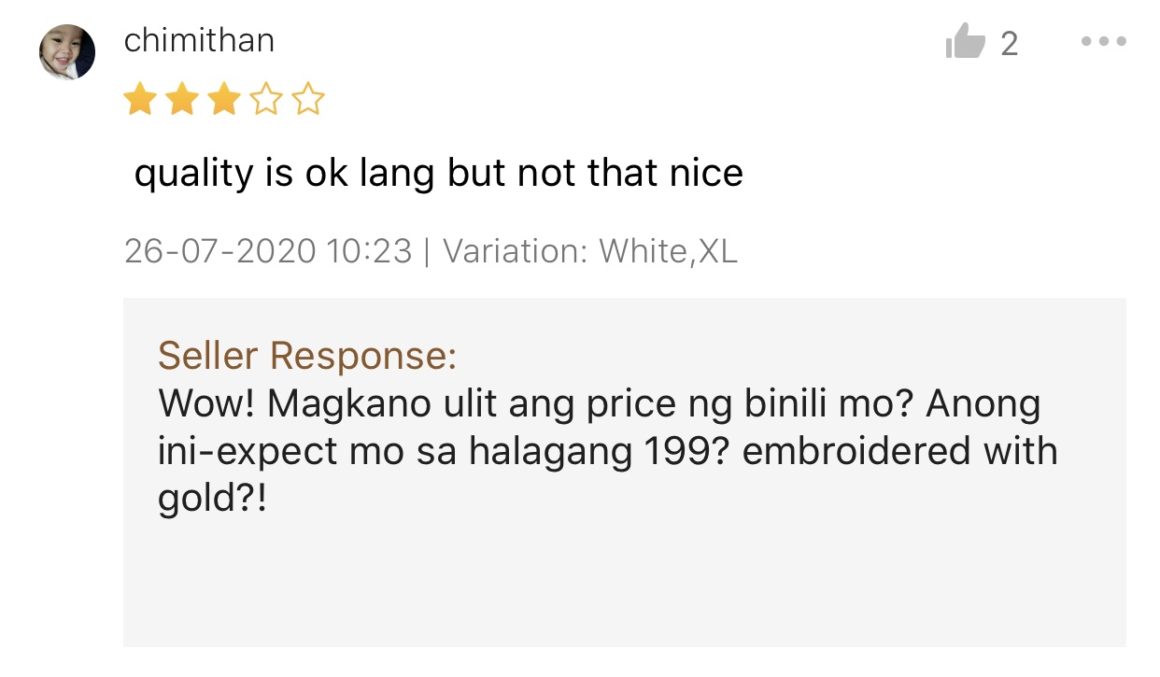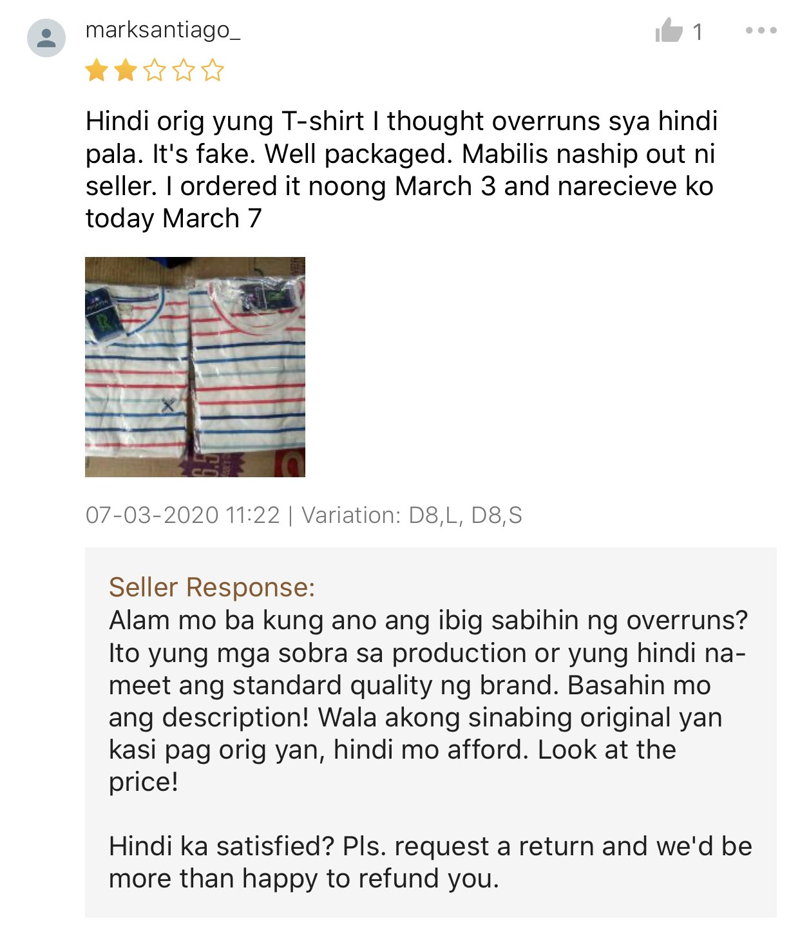 That's right buyers, cower in fear!
Looking for something thick?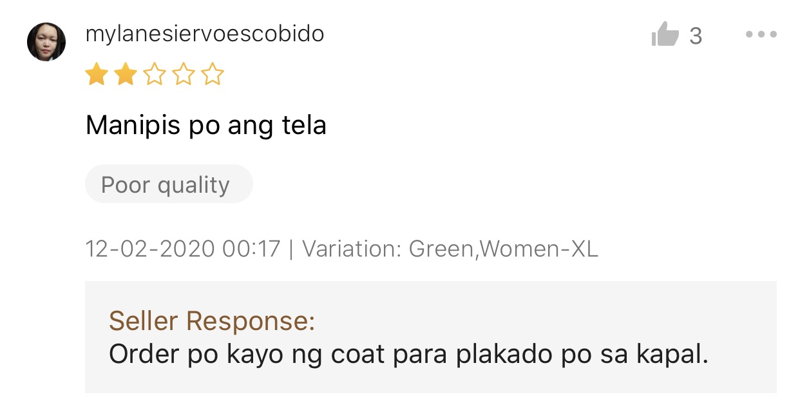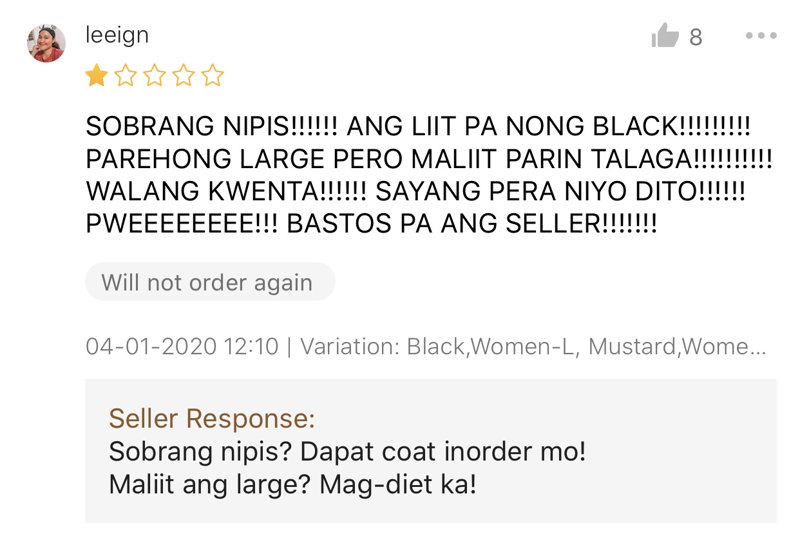 Not available in this shop, obviously!
For reference, this is how they respond to 5-star ratings. Peep the stark difference!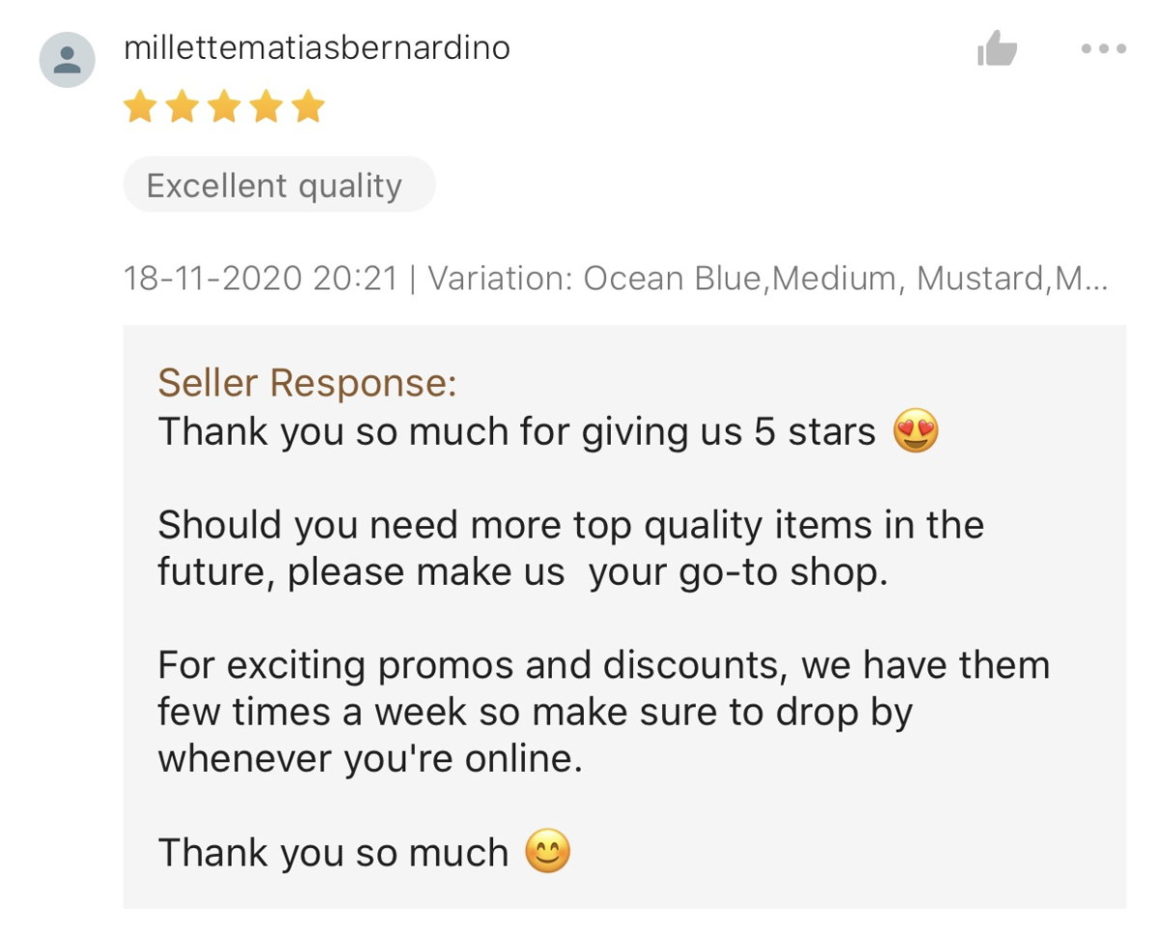 Thanks for the laugh anyway!
Screenshots from Shopee. We decided not to name the shop, hanapin na lang ninyo (if you dare).