Whether it's for romance or finance, business or pleasure, there's no denying that knowing more than one language is beneficial for your mind and your career. Studies have shown that being fluent in more than one language helps clarify abstract ideas, and sharpen decision-making skills. But since there's over 6,500 spoken languages in the world, here's a list of languages that can make your tongue twist in new and delightful ways.
1. Spanish

Que? Chances are, you probably have someone in your family who speaks fluent conversational Spanish, or you've probably taken a few classes at the Instituto Cervantes during one of those self-care phases you've had. It's one of the 10 most spoken languages in the world, so not only will it probably be useful anywhere you go, but you already have an advantage to learning the language. For us Filipinos, 300-plus years of Spanish colonial rule resulted in a lot of borrowed words from Spanish to Filipino, and even in other Philippine languages like Ilocano, Bikol, and Chavacano.
Primarily spoken in: Spain, Latin America, the United States
2. French

Pourquoi? Aside from the language of culture and romance, French has always been one of the easiest and most common language to learn. It's one of the official languages used by the United Nations, and spoken in over 40 countries around the world. Most of the former French colonies in Africa and Asia still use French as one of their official languages. Also, everything sounds better in French. Oui, d'accord?
Primarily spoken in: France, the United Kingdom, many African countries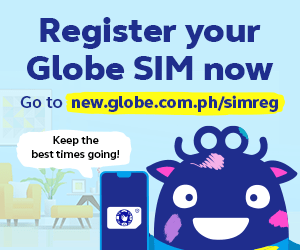 3. Chinese (Mandarin or Cantonese)
Wèishéme? Whether you're thinking of learning formal Mandarin or the more urbane Cantonese language, there's no denying that learning a Chinese language will definitely give you an edge. Mandarin, in particular, is spoken by almost 15% of the world's population. However, given that the US Foreign Service says that it takes about 2,200 classroom hours (that's a year and a half) to be fluent in Mandarin, you'd better get ready to study long and study hard.
Primarily spoken in: China, Southeast Asia, the United States… look, just trust us, it's everywhere.
4. Japanese

どうして?Dōshite? If you want to start watching anime without those annoying subtitles, then Japanese is the best language to pick up. Not only will you impress your otaku friends, but you'll also be able to navigate one of the richest and most tech-innovative countries in the world. Also, you have to admit that some things are really more kawaii in Japanese.
Primarily spoken in: Japan
5. Korean

왜?Wae? If you're into K-dramas, K-pop, or just riding the hallyu wave, then learning Korean is the next best thing. Whether you want to learn the lyrics of the latest Girls' Generation song, find the perfect moment to screencap  in your favorite K-drama series, or strike up a conversation with your cute Korean neighbor, learning Korean is definitely an advantage.
Primarily spoken in: Korea (North and South)
6. Arabic

Limadha? Arabic is one of the oldest languages in the world, and is still spoken in many Muslim countries, and considered the official language in most Middle Eastern and African nations. In fact, it's the fifth most commonly spoken language in the world. And if you're thinking of going into international diplomacy, then Arabic is a very useful language to have in your back pocket. Not to mention, it sounds gorgeous.
Primarily spoken in: the Middle East, Africa, South Asia
7. German

Warum? If you're a fan of beer and sausages (and let's face it, who isn't a fan of beer and sausages?) then Germany's probably on your bucket list of places to visit. Plus, many Western philosophers and great thinkers of the 20th century spoke and wrote in German. But not only is learning German vital for ordering your next pint or discussing philosophical ideas, it's also a useful language to have if you're interested in working in banks and other financial institutes – many of which are based in Germany.
Primarily spoken in: Germany, Austria, Switzerland, Luxembourg
8. Portuguese

Por quê? If you think that learning Spanish is such an aburrido, then perhaps you might want to try your hand at learning Portuguese instead? Another Romance language (like Spanish and French), Portuguese is spoken by 3.6% of the world's population, and is considered the official language of at least 10 major countries in the world. Not to mention, if you're a big soccer fan, then chances are you'll want to speak the same language as Cristiano Ronaldo.
Primarily spoken in: Brazil, Portugal, Latin America, the Caribbean islands