Last Dance: 8 Must-Watch Heat Games for D. Wade's Final Season
Sep 17, 2018 &nbsp • &nbsp Naveen Ganglani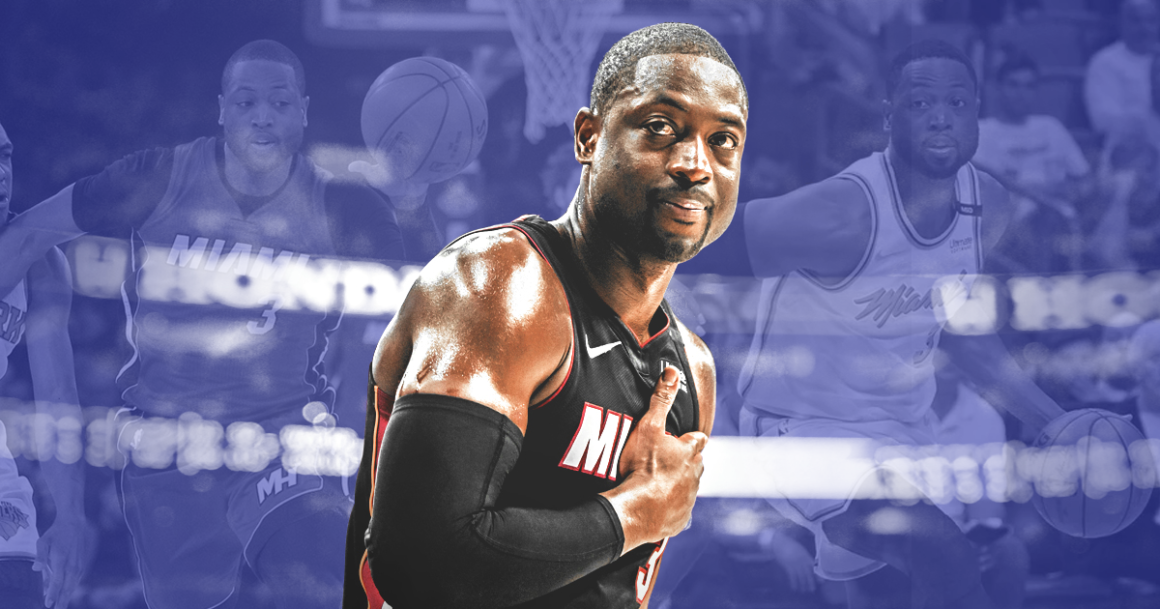 Future NBA hall-of-famer Dwyane Wade just announced that he will return for his 16th and final NBA season with the Miami Heat for 2018-2019.
The three-time NBA champion took almost the entire offseason to decide whether he wanted to retire from basketball or play another season with the team that drafted him. Finally making that choice with the regular season 30 days away from starting, Wade will now have a farewell tour similar to the one of Kobe Bryant in his last season three years ago.
With that in mind, we thought of 8 must-watch games for the Miami Heat in 2018-2019:
8. VS Houston Rockets, December 20
With Carmelo Anthony joining Chris Paul and James Harden in H-Town, that means that two of Wade's best friends in the NBA are now playing for the same team. The Miami Heat legend has always played at a high level against Melo and CP3 despite their closeness, and it's pretty safe to say that he'll want to one-up his buddies in Miami.
7. @ Utah Jazz, December 12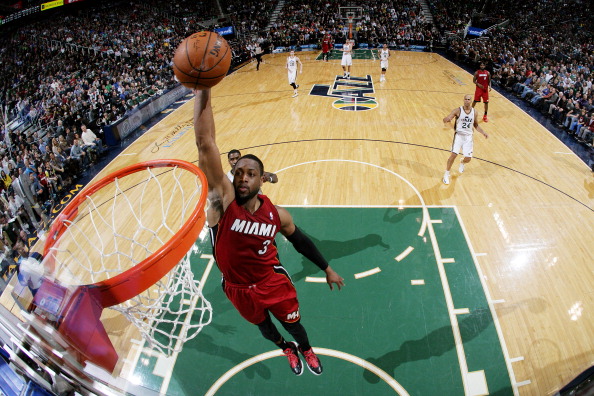 This will be something similar to a passing of the torch game. Utah Jazz rookie Donovan Mitchell exploded across the league last season with his superb performance. In many instances, he even looked very similar to young D. Wade.
This contest will be the last time we see Wade and Mitchell go head to head in a student vs master type of vibe.
6. @ New York Knicks, March 30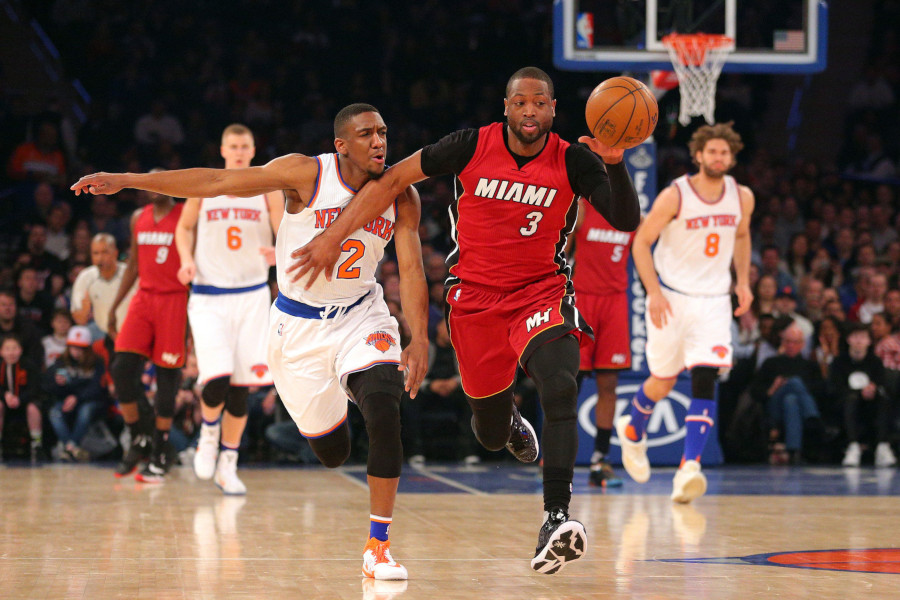 The Heat and Knicks have been rivals for decades, and Wade has a big part in that rivalry. Some of Flash's best games have come at Madison Square Garden, and you can be sure he'll have something special for his final performance at the world's grandest arena.
Predicting Who Makes the NBA Playoffs, Eastern Conference Edition
Predicting Who Makes the NBA Playoffs, Eastern Conference Edition
Naveen Ganglani | Aug 17, 2018
5. @ Chicago Bulls, January 19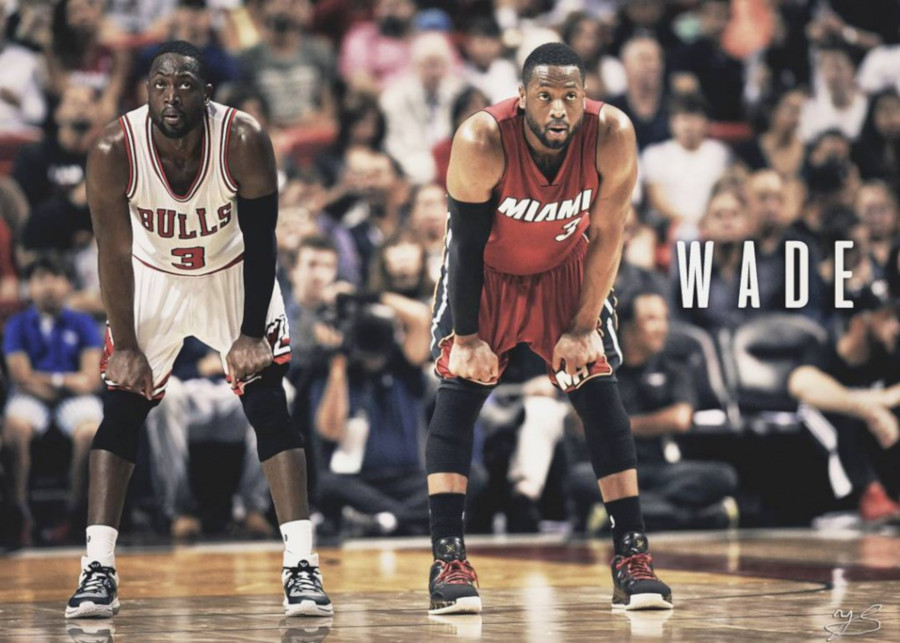 Anyone who's followed Wade knows he was raised in South Chicago, which has been an important part of his personality. It was one of the driving forces which led to him becoming a member of the Bulls in 2016. Although that marriage ended poorly, there's no doubt the people of Chicago will welcome Wade with open arms for his final act in the Windy City.
Wade has also reserved some of his most vintage performances against the Bulls, and I think it will be the case again.
4. VS Detroit Pistons, March 13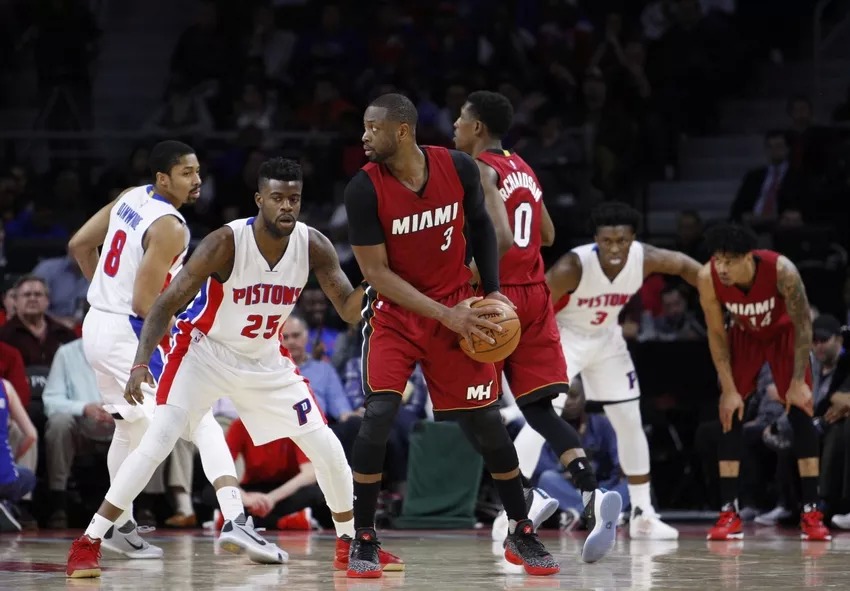 Under the current 2018-2019 schedule of the Heat, this is the last game they have that will be televised on ESPN. Of course, that can be changed, but if it holds true, it's pretty fitting that Wade's last game on ESPN will be against his first rival.
During the early stages of his career, Wade had many epic battles as a member of the Heat against the Pistons. This season, Detroit is expected to be a playoff contender, which means this game will have some stakes to it.
3. @ Dallas Mavericks, February 13
Speaking of rivalries, I don't think there's an NBA franchise that dislikes Wade more than the Dallas Mavericks. How often do you think Dirk and Cuban think of the 2006 NBA Finals? Sure, the Mavs got their vengeance, but seeing Wade nearly single-handedly beat them 12 years ago was likely annoying.
Mavs fans may not be so welcoming, but there's no doubt they'll show respect for one of the greatest to ever lace them up.
2. VS Los Angeles Lakers, November 18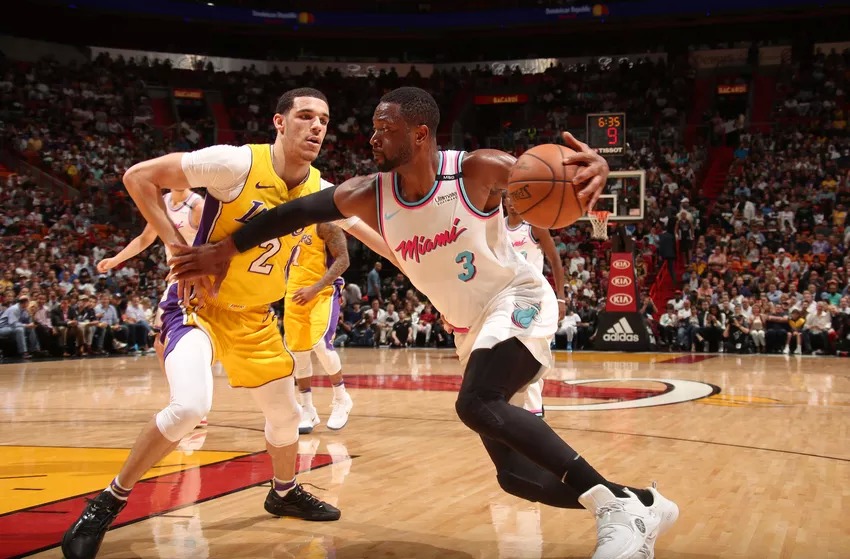 There hasn't been a more high-stakes friendship in NBA history than the one of LeBron James and Dwyane Wade, who have always gone at it, blow for blow, despite the closeness of their brotherhood. When LeBron and his new team come to Miami on this date, it will also be special because of his former ties to the franchise.
I can be sure of one thing: this is going to be a classic. And don't expect Wade to let his best friend steal his thunder.
What Laker Fans Can Expect Now That They Have LeBron James
What Laker Fans Can Expect Now That They Have LeBron James
Naveen Ganglani | Jul 19, 2018
1. VS Philadelphia 76ers, April 9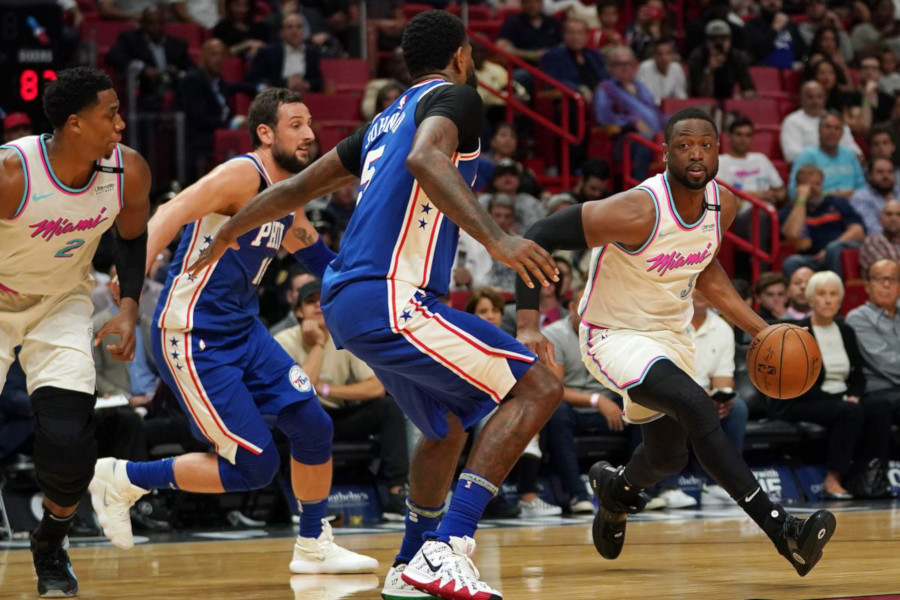 If the Heat don't make the playoffs, this will be Wade's final game in Miami. Regardless of the stakes involved, he will absolutely receive a standing ovation for his final regular season game there, and it will be beyond special.
Philadelphia was also the team Wade faced in his first ever game back in 2003, and the same team that eliminated the Heat from the playoffs last year. It's going to be a fun, fun time.