Soaking in a bathtub is a great way to relax after a long day — especially in this summer heat! But we don't all have bathtubs. In fact, most of us don't even have space in our bathrooms for a bathtub. There's just enough space for a shower stall, a toilet, and a sink (or maybe even less). Well, these collapsible bathtubs would be a game-changer for your R&R days. They're here to help you relax while saving much-needed space at home. Check out where you can get these collapsible bathtubs.
Unico
View this post on Instagram
Unico's collapsible bathtub is easy to store and easy to clean. You can soak in to relax after a long day, or give your toddlers or babies a chance to play with water and swim around. Get it here.
Soby
View this post on Instagram
Soby's ABC foldable bathtub is the perfect place to bond with your kids, nieces, or nephews. When expanded, it would give you enough space to stretch out and still let children sit in with you. Get it here.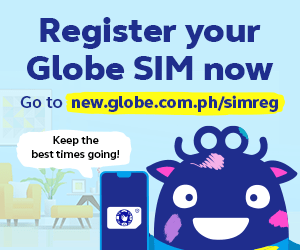 Happy A Store
View this post on Instagram
Happy A Store offers this adult collapsible bathtub measuring 121 x 63 x 42 centimeters when expanded in two colors: pink and blue. It's made out of polypropylene plastic and soft rubber, so you don't need to worry about it breaking from all that water it needs to hold. Get it here.
Build Nest

This foldable bathtub isn't just a simple bathtub. It comes with massage wheels and a headrest that can maximize your R&R time to the fullest. Get it here.
Round bathtub
This thick portable tub would remind you a bit of traditional Asian aesthetics, especially with its dark blue color. The cylindrical shape fits one sitting person perfectly, so if you're scared you might drown if you accidentally sleep, this might be the right choice for you. Get it here.
Corner bathtub

If you really want to maximize your bathroom's space, you should see if you've got a small corner where you can push up this collapsible bathtub against. Maybe when you're not using it, it can even double as a laundry basket. Get it here.
XL bathtub
Perfect for couples who are looking for some chance to relax together, this collapsible bathtub is extra large, with just a little more wiggle room for two people. Plus, they have different designs for you to choose from like tropical rain forest and flamingos. Get it here.
Inflatable bathtub

If you like something a little softer than your usual bathtubs, this inflatable tub is the one for you. It's easy to store, but you'd need some time to get it up since you'd have to pump all that air in. We think it'd be worth it though! Get it here.
Would you buy a collapsible bathtub for yourself?