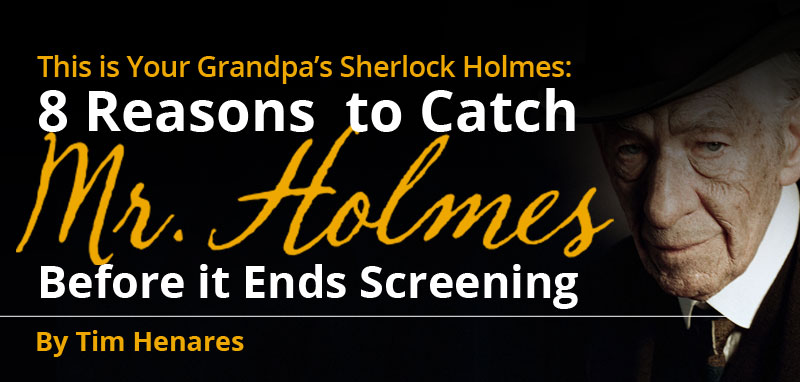 The words "underrated, underhyped" and "underappreciated" pretty much describe the film Mr. Holmes. Starring the ever-kickass Ian McKellen as a 93-year old version of the world's greatest detective, this low-key yet profound mystery may very well be his last.
Here are 8 reasons to rush out and catch this gem of a film in cinemas before it's gone (or you can always wait for it on HBO, but not everyone passes the marshmallow test):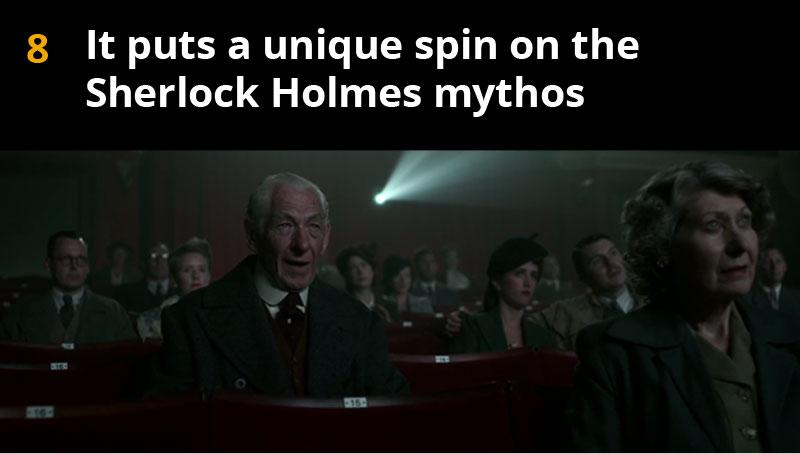 Based on the 2005 Mitch Cullin book A Slight Trick of the Mind, the film Mr. Holmes posits an elderly Sherlock Holmes who is battling senility. It's not going to be an action setpiece like the Robert Downey, Jr. films, but a very understated existential drama featuring one of the most brilliant deductive/inductive minds in history coming to terms with the limits of rationality and mortality.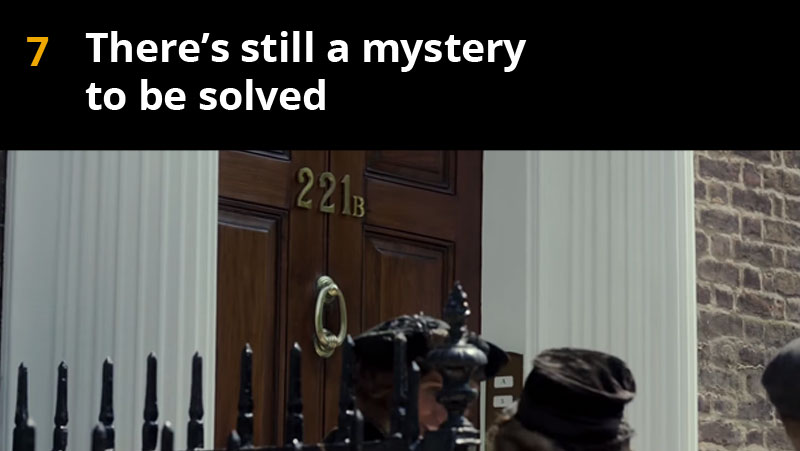 Why did Watson, in his book adaptation of Sherlock's last case, make it just another typical murder mystery? Sherlock struggles with his hazy recollection to understand the mystery behind this. Why did this case make him retire in the first place? He has no idea, but he wants to find out in the worst way possible.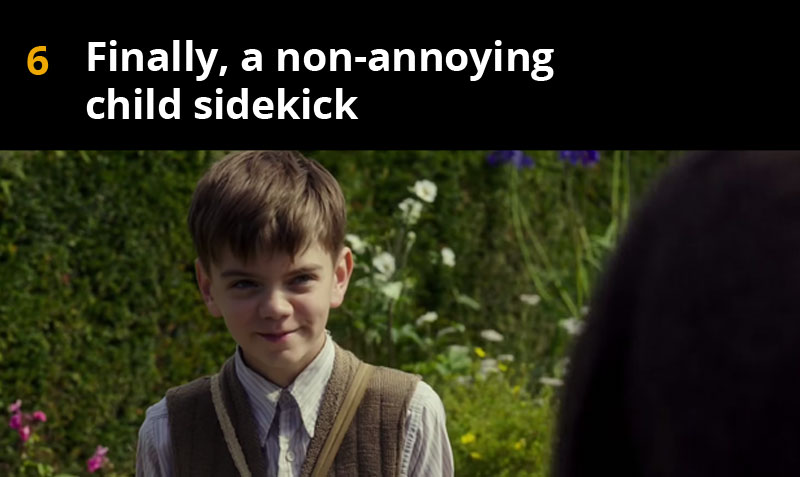 Most child sidekicks are annoying (looking at you, kid in Iron Man 3!), but Roger, as played by Milo Parker, was the perfect foil to McKellen's Sherlock Holmes. They played off of each other very well, and even developed a very strong bond through the bees. Yes, Nicolas Cage: the bees.
Who is Mr. Umezaki? Why did Sherlock meet him in Japan? What does this have to do with his last case, and what is this ashly prick all about? Sorry: prickly ash. For those who want a more cerebral take on Sherlock Holmes on the big screen, this is sure to delight.
Whereas an American summer flick like Mission Impossible: Rogue Nation fires on all cylinders and makes sure all set pieces are used and abused to no end, Mr. Holmes instead plays with the subtle nuances of the human condition. You will probably never feel more tension in seeing an old man fall out of bed than in a film like this, which all the more makes it an achievement that despite the understated emotional aspect of the film. It succeeds in capturing the imagination, especially with such an iconic figure in pop and literary culture.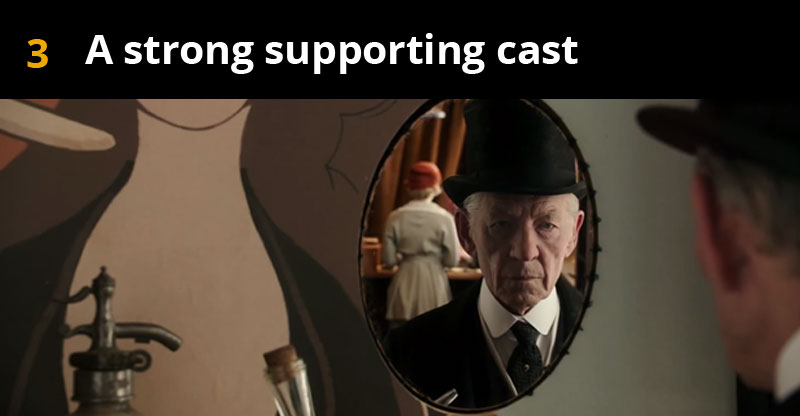 Aside from Roger, his mother Mrs. Munro, as played by Laura Linney, also puts forth a strong performance as a mom who feels her son slipping away from her because of her intellect's limitations. There is a begrudging respect and accompanying disdain that oozes forth from Mrs. Munro in every scene in which she interacts with Mr. Holmes.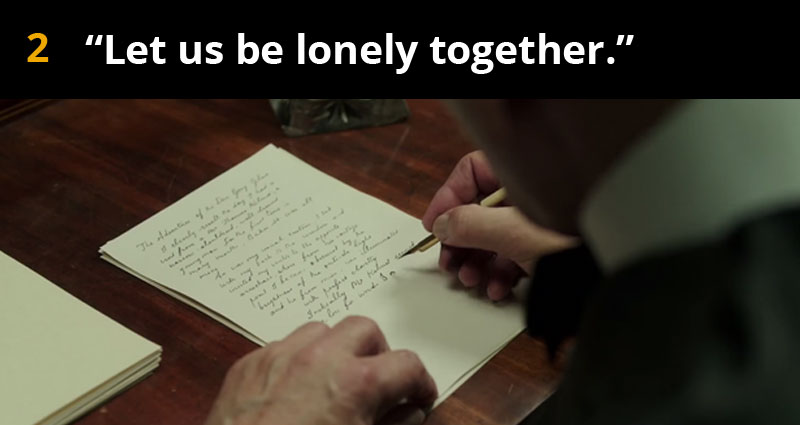 One of the strongest lines in the movie. You need to watch it for context, but it really puts the entirety of the Sherlock Holmes mythos into perspective.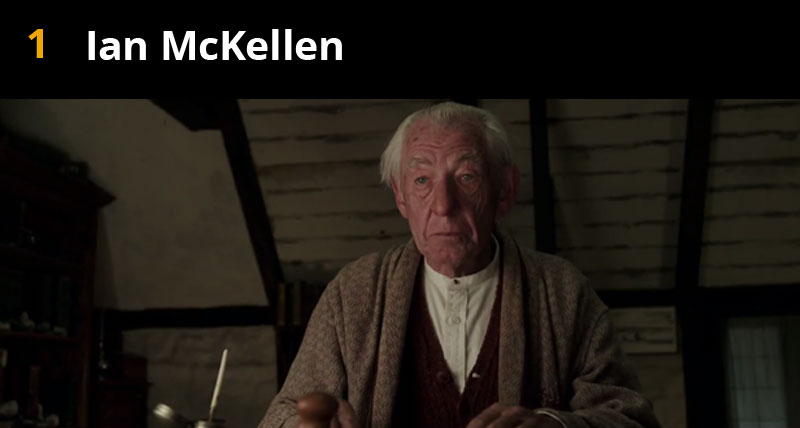 The most obvious reason is simply the best reason. Ian McKellen, with the exclusion of "X3" and "The Da Vinci Code," simply doesn't star in bad movies. This film is no exception, and telling you anything more about the plot would be spoiling the experience.
Catch Mr. Holmes in theatres before it's too late! Leave a comment and let us know what you thought of the film!