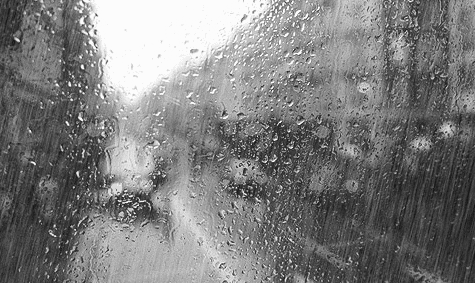 The Breakup Playlist:
8 Hugot Songs to Soothe Your Hurting Heart


Happy National Let It Go Day! Sana kasing happy mo siya nung iniwan ka niya.
Ah, it's the rainy season again. Just when you feel like cuddling with someone in this chilly, lonely weather, you flash back to those memories of times past, taking the form of tears that roll down your cheek without even realizing it. Time to cue the dramatic music—after all, what's better than music therapy?
Here are 8 songs when you feel like crying and letting it all out. Because duh, let go din diba?
8. The Ice Is Getting Thinner by Death Cab for Cutie
Play when: You feel like remembering when things turned sour.
Hugot lyrics: We're not the same, dear, as we used to be. The seasons have changed and so have we.
7. Amnesia by 5 Seconds of Summer
Play when: The flashbacks just keep coming, and your ex is everywhere you look.
Hugot lyrics: Tell me this is just a dream, 'cause I'm really not fine at all.
6. If You're Not The One by Daniel Bedingfield
Play when: You're torn apart by the belief that you had found The One.
Hugot lyrics: I don't want to run away, but I can't take it, I don't understand.
5. Like A Fool by Keira Knightley
Play when: You realize you should have seen it coming.
Hugot lyrics: And you have broken every single fucking rule, and I have loved you like a fool.