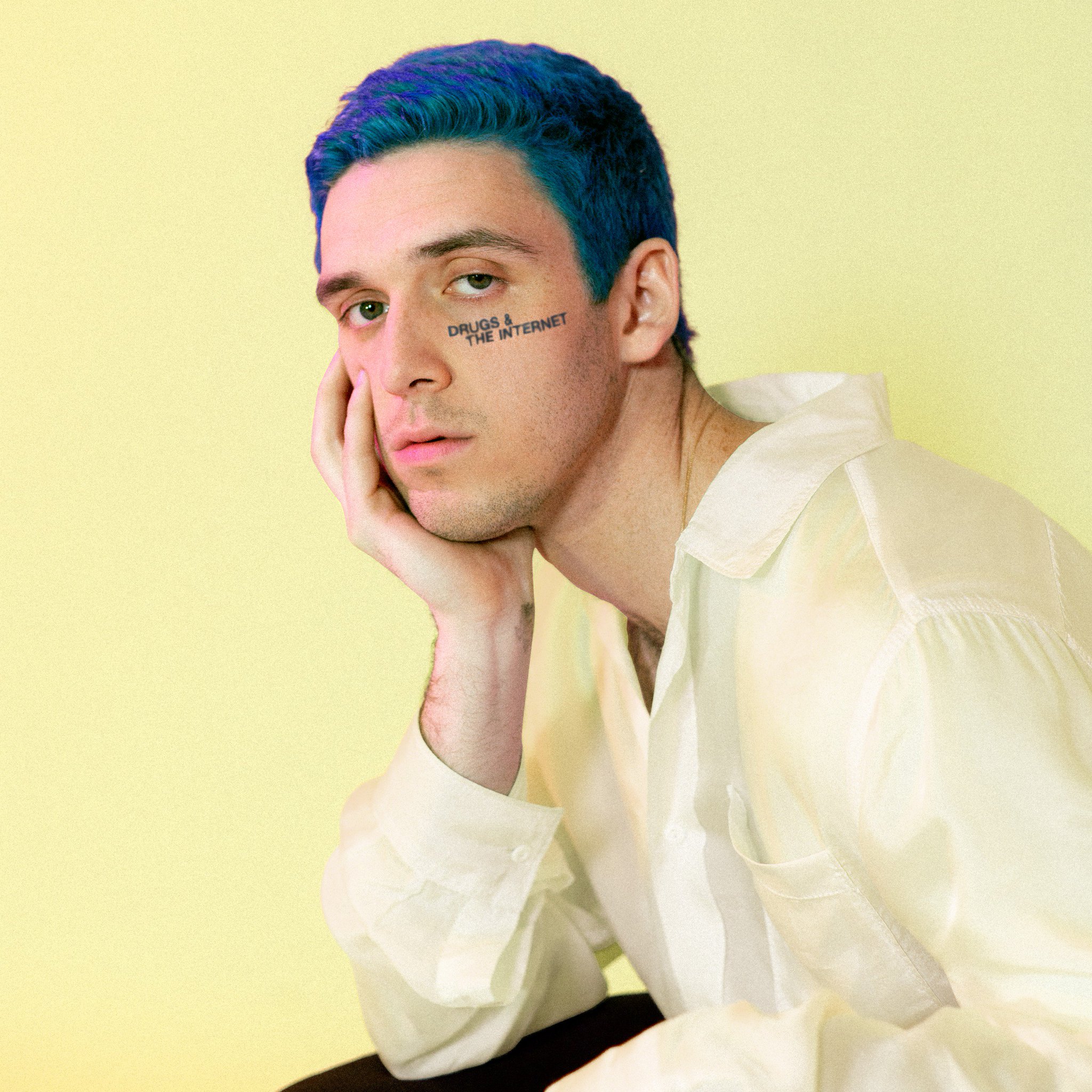 A few hours before Lauv lit up Smart Araneta Coliseum last May 21, 2019 with his tunes amidst the deafening screams of his excited Manila fans, I was set for an interview with him. I was nervous, to say the least, not knowing what to expect from a person I've only ever seen on social media and listened to during my daily commutes.
At the age of 24, Lauv (real name Ari Staprans Leff) already has an album and multiple sold-out shows under his belt. He has toured with big names like Ed Sheeran and Louis the Child and has released songs in collaboration with Troye Sivan and Julia Michaels. His music, the soundtrack of a generation in love with electronic pop, has climbed charts and has been listened to millions of times online.
Perhaps what hooks people into listening to Lauv is the feeling of sincerity they get from his music. To me, his music has always felt like he was offering the rest of the world a part of him, giving us a glimpse into his life and what it feels like to be in his shoes. And then you realize, he's making hits out of our own personal feelings. Doesn't I Like Me Better resonate with you? Or even I'm so tired. But Lauv isn't all just pop songs about love and feelings; recently he has embarked on exploring and creating music out of the various highs and lows of his life and this is included in his upcoming album ~how I'm feeling~.
GOOD MORNING MANILA SEE YOU TONIGHT 💙 pic.twitter.com/BBzN0giFNR

— lauv (@lauvsongs) May 20, 2019
A few minutes of waiting, the door to the press room opened and in strides the artist I was anxious to meet. Lauv walks over to me, dressed in a pastel kaleidoscope hoodie, he shakes my hand and immediately thanks me for waiting. Five minutes into the conversation he tells me how excited he is to come back to Manila and how his first headlining tour in Asia is unbelievable.
What does it feel like to be on your first headlining tour in Asia?
[Exhales loudly] I'm feeling alright today, I'm really excited for the show. Yeah, it's my first headlining tour in Asia and it's my first time playing my own arena so that's really crazy, I mean, last time I was playing an arena I was with Ed Sheeran, which was also crazy, but it feels so good that it's just me and my fans, you know, this is us. It's so special. I honestly can't really believe it!
You have another tour coming up (~how I'm feeling~) and it's mostly sold out, how does that make you feel?
It's crazy! I've been writing songs since I was thirteen but I put out my first song as Lauv in 2015. So it's like has only been four years. For the first two years I was kind of like doing it but not really doing it. And then in 2017, when I Like Me Better came out, that's when I started to get serious. And now we're here!
View this post on Instagram
Is being an international artist everything you've ever dreamed of?
I think it's a lot of things I didn't dream of but it's all been really good. I actually dreamed of playing stages like this and doing this kind of thing. The shows have been above and beyond what I've dreamed of. But, you know, I think the LA parties are not as cool as I thought they would be! [laughs]

Artist Spotlight: LAUV's Musical Success and His Inspiration Behind Breakout Song 'Superhero'

Artist Spotlight: LAUV's Musical Success and His Inspiration Behind Breakout Song 'Superhero'
Kyzia Maramara | Sep 19, 2018
Where's the best show you've performed so far?
Honestly I do have the best time here and I think tonight is going to be the best show I've ever played. I just have a feeling, I really do. It's amazing here, everybody is super passionate. I've never been to Cebu so I'm definitely excited for that. But aside from that, I always love shows in New York City.
Do you ever wake up and feel think "Whoa, this is my life now!"
Yeah definitely! It's a weird feeling especially when I wake up and I'm on tour like this and I wake up in hotels and then there are vans that are already cleared, there's security, and all the stuff like that is just really wild to me.
At what point did you feel like you've made it as an artist?
I still feel like I have a long ways to go, personally. But I think, I always say that the first time I saw one of my lyrics tattooed on somebody that was a really big thing for me.
Your new single, Drugs & The Internet, I've heard that it's about the superficial nature of social media and the internet. Where did this song stem from?
Honestly it stemmed from a time where I was not happy and I was really caught up in getting validation from people and posting on the internet, I was overthinking every single thing I post. I was really honestly depressed and my friendships weren't really blossoming. I spent so much time on myself and getting validation that I stopped being a good friend and I think that was really messed up so I kinda made a song to make fun of myself a little bit. I used to be a different person on the internet but not anymore.
What changed after you realized all these things?
I just started to be way more like my actual self – a weirdo! [laughs] I'm such a weirdo. I used to be afraid to be a weirdo so that's actually a big thing. But I also try to spend a lot of time really focusing on my relationships and friendships.
Would you say we're better off without the internet and social media then?
I think in a lot of ways we would, but we also need it at the same time. Or at least some people need it. I think, you know, Kanye says 'Get rid of likes and get rid of followers' I think that would be kind of cool. That would be crazy because then you don't know how famous somebody is and it's like, what does it matter? It's just like do I like them, do they like me, you know what I mean? Why does it matter how many followers somebody has?
~how i'm feeling~ pic.twitter.com/cklE39K3qg

— lauv (@lauvsongs) April 2, 2019
You've recently opened up about your mental health struggles, how are you coping since it's been a month since you posted on social media about it?
Well I'm just talking to my therapist a lot, I try to really heavily practice doing certain meditations, and I try to really focus on gratitude. For whatever reason, my brain is trained to think negatively and it's very self-defeating. I criticize myself a lot and I'm really insecure in that way. For me it was really important because I needed to be in medication to help myself because really, the things that I was anxious about and the things that made me really depressed were totally not really based on reality anymore. They were delusions, almost. And so I had to get out of that. So that's been really helpful. And also talking about it has helped me too.
So what can you say to your Filipino fans who are going through the same thing?
I think that it starts with people talking to their friends. People need to have more real conversations with their friends about how they're feeling and they should be talking to their families. You know I don't know how much access there is here, but real depression can be a thing where people need to be on medication in the same way if you have, like, diabetes. Sometimes your brain doesn't produce enough of the right chemicals and you're going to be sad no matter how good your life is. So I think it's important for people to start recognizing that and to not be ashamed of it.
What's next for you?
Finishing this tour and finishing my album and releasing a bunch of music!
What are the themes you'll be exploring in your upcoming album?
It's literally everything! Everything from love to the internet to feelings of loneliness to my favorite bar [laughs] to my dog. I'll be writing songs about my parents, stuff like that. There will probably be some collaborations [with other artists] in this album, I can't say yet but there probably will be.
I heard you'll be filming a music video tonight [May 21,2019]!
Yeah it's for a song I'm about to release in 10 days or something. I just finished it last night on the flight. It's a song that means a lot to me, like a lot. It's called Sad Forever and I'm going to be playing it for the first time and hopefully we'll have a great music video.
Time for random questions! You're at a party and the first thing you do is..
Ha! Usually it would honestly be to get a drink, but I'm not drinking right now. But it would be either beer or tequila.
Dream collaboration?
Christ Martin!
Go-to karaoke song?
Oh probably Livin' on a Prayer.
Favorite band?
Easy. Coldplay.
Favorite concert you've ever done?
Night 2 in Singapore a few nights ago, that was so good! About 16,000 people.
Favorite song to sing live?
Right now it's Drugs and the internet because it's so fun! I love singing that song live.
Stream Lauv's songs on Spotify and subscribe on YouTube to get alerts for when he releases the music video for his upcoming song Sad Forever.