What's your criteria for a song to get on your most-played list? Is it the tune? The lyrics? The artist? Or perhaps all of the above? We often complain that songs produced in this generation are almost all about body parts, twerking, artists dissing each other, etc., but that's largely dependent on what you decide to listen to. Veer away from the mainstream and listen to songs that won't be forgotten years from now, starting with the artist, Lauv.
Lauv, the nostalgic heartbreak king
Lauv (pronounced 'Loud' but with a 'V' at the end), is pop music's up and coming heartbreak king. His real name is Ari Leff and he is an independent singer-songwriter-producer from Los Angeles. His first single The Other put him on the radar of producers and other artists and his breakout song I Like Me Better has propelled him to the playlists of millennials worldwide garnering a staggering 495 million+ listens on Spotify.
The I Like Me Better era
Lauv's song was part of the soundtrack for successful Netflix Original romcom To All The Boys I've Loved Before, but even before that, the song has been stuck on everyone's mind. I Like Me Better has spent 35 weeks on the US radio chart, soared to the Top 10 of America's Top 40 radio list, and has received a platinum certification, a first for Lauv.
It's not hard to imagine why, the song evokes feelings of nostalgia when you're with that special someone and realizing you want to grow old with them. This was when Lauv proved to the world that he can not only write, perform, and produce great songs, he can also stir up our emotions.
8 Upcoming Local Artists You Should Watch Out For
8 Upcoming Local Artists You Should Watch Out For
Blair Perez | Aug 30, 2018
It was an avalanche of good things afterwards
His success with I Like Me Better has opened a lot of doors for this budding artist. He was eventually booked for his debut TV guesting at Jimmy Kimmel's show and then performanced the VMA's and the Teen Choice Awards.
Lauv attributes his success to his being genuine with his intentions and feelings, a trait that seems so precious in today's entertainment industry. In an interview with TIME, he says that people can tell whether you're being genuine or not and the world really needs someone genuine, someone who's not trying to be something they're not.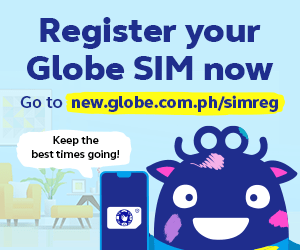 I met you when I was 18 (the playlist)
 (The
Lauv's love for sad songs that evoke feelings in the listener was translated into his 2018 debut studio album he calls his playlist – I met you when I was 18. The 17-track playlist is a collection of songs about falling in love, discovering yourself, breaking up, and everything in between. Prior to this, he released an EP entitled Lost in the Light in 2015, all of the songs are included in his studio album.
Hymn for The Weeknd: 8 'Starboy' Verses Perfect For Your Instagram Caption
Hymn for The Weeknd: 8 'Starboy' Verses Perfect For Your Instagram Caption
Desiree Pore | Aug 30, 2018
He co-wrote some songs for hit pop stars
Lauv's climb to fame wasn't achieved overnight. He was part of a band in high school which didn't hit off as expected. Changing his game plan, he shifted to working behind-the-scenes in the music industry where he spent 2 years for an internship while simultaneously honing his skills as an artist. Today, he has co-written and co-produced songs from other well-known artists. He co-wrote Charlie XCX's song Boys and Demi Lovato's single No Promises which has gone platinum. He was also featured in DJ Snake's song A Different Way which has had 115 million views on YouTube.
His new song Superhero had quite a compelling story behind it
He released his new single Superhero on August 30, 2018 alongside its music video where he revealed his inspiration behind the song. It started with his tour earlier this year where he placed a box at the merch booth with the label 'My blue thoughts.' Fans were encouraged to write anything that they were thinking or feeling and drop it in the box, a way to sort of get it off their chest. Lauv came across a note with three simple sentences: 'I met a superhero. I lost her. I want her back.'
After he read this, he felt like it could be made into a song and 10 minutes later, it was. Lauv then set out to find his mystery co-writer and found him in Germany. His name was Martin and he wrote the note for Diana who lives in Boston. The night of Lauv's Boston concert, the couple had a disagreement and Martin went to the performance alone where he wrote the note. It's thanks to this couple we have the masterpiece of Lauv's Superhero.
So whatever happened to Martin and Diana?
Their story is still being written.
As much as we want to hear that Martin and Diana had a happy ending after hearing this song that they inspired to create, life doesn't work that way. Lauv hasn't given us much details about the couple and we respect their privacy. Let's just hope for the best and who knows, maybe we'll hear next that Lauv will be singing at their wedding.
This Record Label is on a Steady Climb to the Top
This Record Label is on a Steady Climb to the Top
Kyzia Maramara | Sep 03, 2018
We got a taste of Lauv in Philippine shores
We Filipinos have seen him perform a couple of times in the past year: performing in mall tours and during the 2018 Wanderland Music and Arts Festival. He has been to Manila twice in a short period of time which is what made him even dearer to us, a country that appreciates music as much as it appreciates food. Although there aren't any announcements yet, we're also eagerly awaiting his return so we can hear Superhero live!
Listen to Lauv on Spotify and catch him worldwide
For the past year, Lauv has been on tour headlining shows and opening for Ed Sheeran's Asia tour. Now he's set to open for Ed Sheeran's Fall Stadium Tour in the US while also doing a couple of headline shows on his own. While he's still touring on the other side of the world, we can still listen to his songs on Spotify and follow his journey in his official YouTube channel.
What's your favorite Lauv song? Share it with us in the comments below!