Two days ago, a trans woman named Gretchen Custodio Diez was harassed and later detained in Farmer's Plaza, Cubao. She attempted to use the women's CR, but was denied entry, and the situation escalated into her in cuffs at Camp Karingal. There is an outpour of rage, sympathy, and bigoted views, so let's cut through the electronic noise and try to understand the issue.
Gretchen Custodio Diez is a woman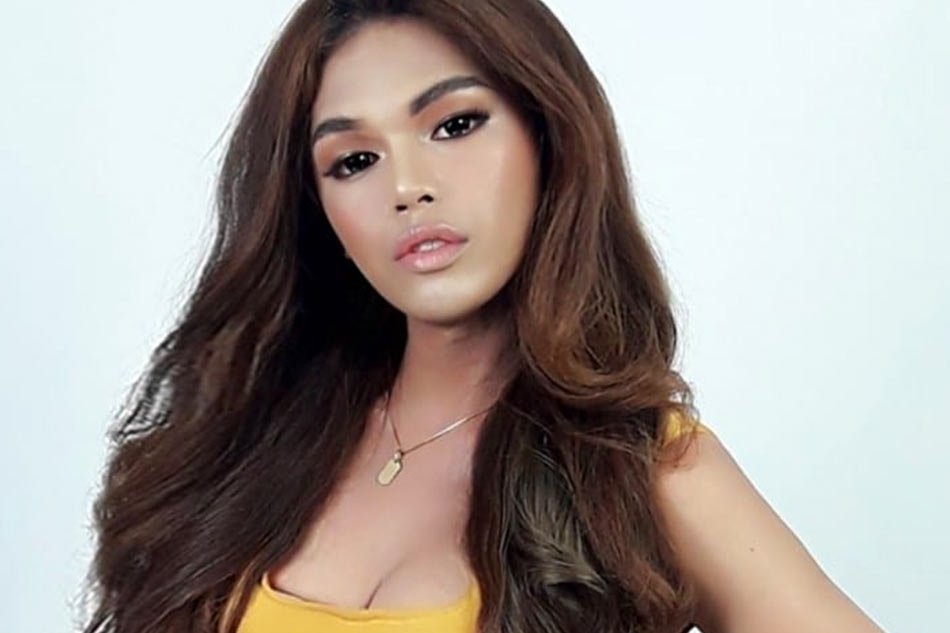 Let's just make it clear that she is a woman, and that she was trying to use the women's CR. It's within her rights to use her CR, especially with the QC anti-LGBT discrimination ordinance ("Gender Fair") in effect for five years now.
You read that right. Women can have penises! I'm not here to discuss the intricacies of gender, or to convince you out of your irrational prejudices against trans men and women—if you're old enough to have an opinion, then you can handle educating yourself on your own. There are tons of resources online, you can start there.
You are accepted, and safe – while she isn't. Obviously. So get over it.

Much of the sentiment from the bigot's camp is that of fear. Cisgender women are afraid of sharing the same bathroom with a "biological man", because aside from upfront prejudice, they could be taken advantage of by a man posing to be a transwoman. (Notice how it all circles back to the patriarchy being disgusting?) While it may not be a black and white science, we have to acknowledge that this is clearly a matter of privilege.
Although valid, this concern disregards the struggle that transwomen face at large. She just wants to use the bathroom, yet she was treated as a criminal.
But let's not crucify the janitress
This is where it gets complicated. While most stop at the identity politics of it all, the discourse around gender should be intersectional. There's a tendency to rack up "privilege points" in this framework, and renders any further discussion futile (Do we really wanna talk about who has "more" right to feel attacked?).
Acceptance at whose cost?
The Internet's favorite hobby is to cancel, demonize, and destroy people who aren't on the same page as them, when in fact, most in the world didn't have the luxury of learning about gender studies like you did in college. We must remember that we should never think we are better than anyone else just because we think we know better. You might never understand how hard it would be for her, a contractual worker, to lose her job over an incident where she was just trying to do her job (expounding on this nuance later).
WATCH: Gretchen Custodio Diez says lady guards have apologized to her and she has accepted it. But they will still be holding the management of Farmer's Plaza accountable for the harassment incident | via @JervisManahan pic.twitter.com/QsyxI6Nvt1

— ABS-CBN News (@ABSCBNNews) August 13, 2019
We are all a product of our institutions. To vilify the working class is to exclude them in the liberation that the LGBTQIA movement proudly stands for. Take another look at the word "acceptance" and think about the hate you have in your heart for the janitress.
But, we can't stop at that
On the other hand, leaving it at calling people matapobre and saying that the poor aren't educated is also missing the point. You're basically dehumanizing the janitress, telling her that she can't be held accountable for her actions, especially considering that things got physical.
People are not at fault for the way society has shaped them, but rather their responsibility. A better way to look at the situation is to use the framework of harm reduction, which helps you take into account where a person is coming from and how to get them to your side (instead of just cancelling their existence and leaving it at that).
So, who's at fault?
There has to be someone we can point a finger at, right? Well there's the mall, who released a statement of apology.

There's also the government and its politicians, who are now ready to conduct an inquiry in aid of legislation (the end goal of which will have them drafting shiny laws yet never pushing for an implementation that will actually change things). It goes without saying that there are those who would like to ride on this to advance their political career in order to present themselves as progressive.
And of course, there's you, and anyone on social media who have been up in arms about the whole thing. The knee-jerk reaction is anger, of course, and rightfully so. What is it that people cannot understand about human rights? Well, reactions like this, apparently.
The goal is to educate
In the flurry of namedropping your favorite queer studies theorist, you're actually alienating the people you supposedly want to convince. When educating people about these kinds of things, it's always best to create an accepting atmosphere, to use language that they will understand, and of course, to be patient. Otherwise, it's just a big weird intellectual flex.
It's bitter work, but we must always make our knowledge about issues become accessible to other people.
The real solution has to do with our institutions
Like I said earlier, we are a product of our institutions. With any social issue, the problem is always larger than any of us. There's a ton of things to suggest to our formal institutions, such as mandatory SOGIE orientation for employees, pushing for a nationwide anti-discrimination bill, actually enforcing those rules, designing our cities to become more LGBT-friendly, and so on.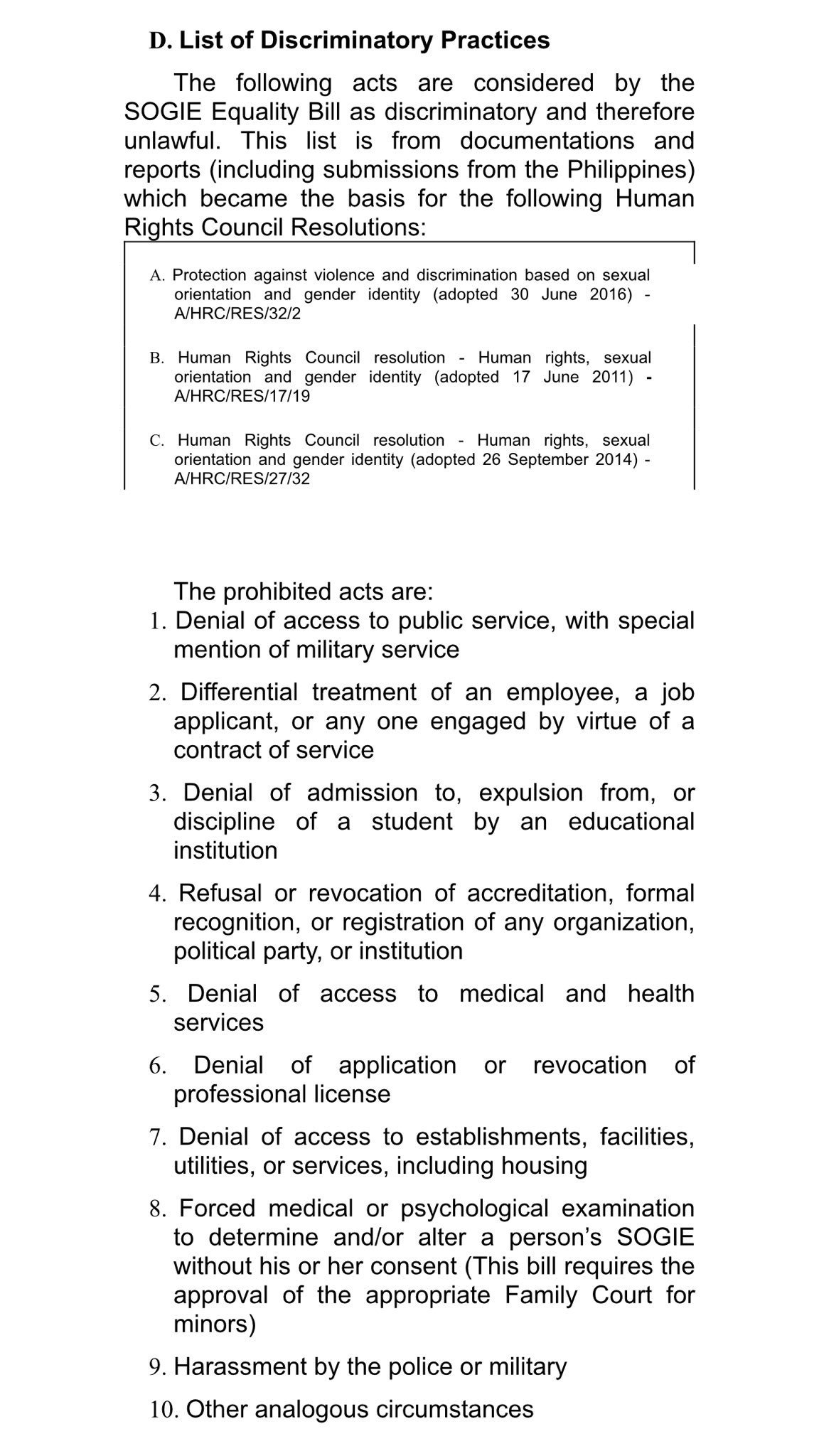 Image Source: SOGIE Bill
On the other hand, our informal institutions are more within our reach. We can happily take jabs at our bigoted Facebook friends, or just cut them out of our lives entirely, but while this can take a toll on your sanity, the best way still is to further awareness efforts within your social circle. If you want to take on more responsibility, there are movements, NGOs, and groups who stand for a better world for our LGBTQIA community.
The point is, we can't do this alone.
The LGBTQ+ partylist calls for the passage of the SOGIE Equality bill outside Farmers Plaza after the arrest of a trans woman who was blocked from using a women's bathroom on Tuesday, August 13. pic.twitter.com/yVQ8QYd3xJ

— MovePH (@MovePH) August 14, 2019
*The views and opinions expressed in this article are solely those of the original author. These views and opinions do not necessarily represent those of the 8List.ph.
What's your take on the issue? Let us know below!