Who hasn't Googled a potential date? If you've never done it, you're missing out on the first line of safety before going out on a date with a total stranger. While the LGBTQ+ community tends to face the same dangers that straight people do when it comes to dating both in real life and online, the nature of societal and cultural attitudes towards homosexuals have driven them to use online dating apps and sites nearly twice as much as heterosexuals, based on a 2020 survey by global think tank Pew Research Center. 
Whether you have a scheduled date this Valentine's Day or starting to dip your toes into the dating world, it's best to start your love story of a lifetime on the right foot.
Ghosting and other perils of online dating
These days, online tools like Google Search, YouTube, and social media platforms are available to verify what people tell you. You can look them up and learn of their values and principles, whether you're being catfished — things that raise red flags, and hopefully green flags too. Filipino LGBTQs have also long proven to be savvy in using the internet to date.
Thirty-three-year-old local writer Koji Arsua, who publicly shares stories of his dating life on social media, has had it figured out for years. "I've tried a lot of platforms: Guys4Men, Downelink, Fabuloush, PlanetRomeo, mIRC, Grindr, Tinder, and Bumble," Arsua says. "But I feel like for the most part, we face the same challenges as the straight community. We all hope to meet someone who would really like to just do laundry and taxes with us."
Like any responsible person, Arsua does a bit of detective work on guys he matches with before their first date. 
"The verification features of these apps are important. Some allow users to connect their profile to their social media accounts so you can see if they are who they say they are. Others have a video chat feature so you can call and get to know each other better before exchanging phone numbers or email addresses," he says. Such safety tools should be used to minimize risks or at least, not go blindly into a situation.
A social and cultural bellwether
Online dating has become a social bellwether of sorts. Like Arsua shares, there used to be a premium on masculinity among gay guys. But as a dating veteran, Koji knows by heart that one's value doesn't depend on your "popularity" on dating apps. 
"My self-worth used to be tied to my appearance and I used to get sad if I didn't get a reply or match with someone I found attractive. I now find fulfillment in other things: my relationship with my family and friends, my hobbies, and my work. Being rejected on dating apps doesn't bother me anymore."
So how can the LGBTQ+ folks be safe and explore the dating scene at the same time? We've got a few more tips.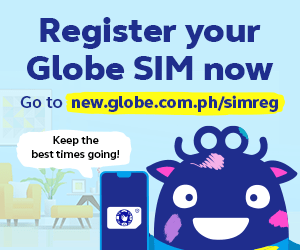 Watch out for anonymous or fishy profiles
Online dating is a modern gateway to finding your one true love, but it can also be an avenue to getting into trouble like online fraud and catfishing. It may come across as being too nit-picky, but it's okay to pass on profiles with little to no information to read. You're not a psychic nor a contestant in a guessing game!
People who ask for money or send suspicious links are walking red flags too. Besides, a person who's honest and genuinely interested to know you won't spill conflicting information.
Don't share too much personal information
Once you find your potential match, it's the start of officially getting to know each other. But it doesn't mean you must share everything about yourself, though. Never share details like your home address, banking details, or any medical information that could put you at risk. It won't hurt to be more cautious of what you say, especially if you're only chatting for a short period. 
8 Things LGBTQ+ People Are VERY Tired of Hearing
8 Things LGBTQ+ People Are VERY Tired of Hearing
Edgardo Toledo | Jun 06, 2022
Video chat is a must
Let's say this person seems nice, your chats with them are going great, and you both have a lot in common. Now, you're ready to meet them face-to-face, but have you met them through video call? If you haven't yet, this is your sign to consider it. Video chatting before your date is an effective way to know if you vibe with this person.Plus, you get to know if they're catfishing or not. The first few minutes of video chats are always kinda awkward, but once you get past that, the fun of getting to know them begins.
Meet your date somewhere public
Meeting your potential partner-to-be for the first time is nerve-wracking for countless reasons. For one, you never know if the chemistry you have online will translate face-to-face. Some people are also experts in hiding their true intentions (whatever that might be) even though you've known them for quite some time. 
Never go out on a date somewhere that's too remote or unheard of because you still don't know if this person is trustworthy. You must also have someone who knows your whereabouts as a safety precaution, like your trusted friends or loved ones. If your date insists on meeting at a secluded or sketchy location, run for the hills and don't look back. 
Feeling uneasy? End it
Any sign of disrespect or bad behavior, no matter how trivial it may seem, determines if you should continue your connection with them or call it quits. Are they too touchy or possessive? Do they respect your boundaries? What's their attitude when it's just the two of you? There are likely dealbreakers you should consider before heading to the next stage, and you're the only one who can answer them.
Report any incident of harassment
No matter how cautious you are in online dating, some inevitable circumstances happen that put you in a difficult spot. It's one of the many heartbreaking realities that the LGBTQ+ community faces every day. That's why you shouldn't think twice about reporting to the authorities any act of violence or assault. Nobody deserves physical and emotional harassment, regardless of gender or sexuality. 
For its part, Google is very proactive in promoting digital responsibility and internet safety, both globally and locally, through building innovative products and programs, putting in place product policies that enable them to respond to new and evolving issues online, and working with local communities like NGOs and LBGTQs. 
Follow us on Facebook, Twitter, Instagram, Tiktok, and Youtube for the l8est entertaining, useful, and informative lists!