4. Your shared hatred of your fathers is a great way to bond.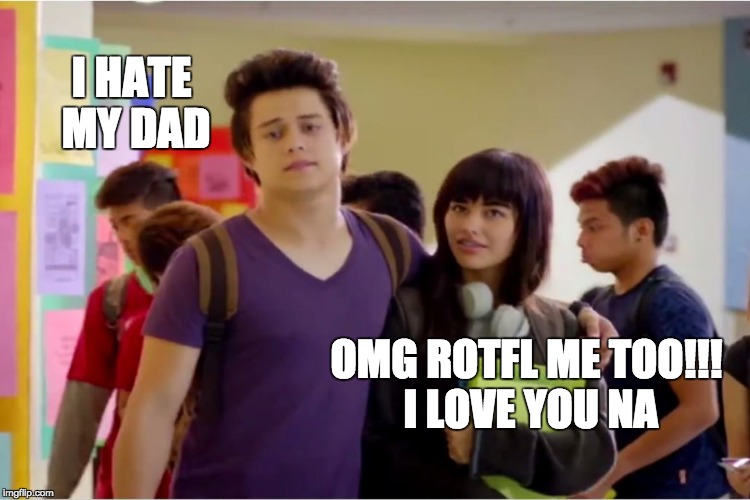 (Just the Way You Are, 2015)
Let's be honest: Parents' faults are never forgivable. Their faults destroy you and ruin your childhood. So what else can you do than to be passive-aggressive and channel your anger by shouting your lungs out with your partner on a runway?
3. Obsessing over your love shows how much you love him.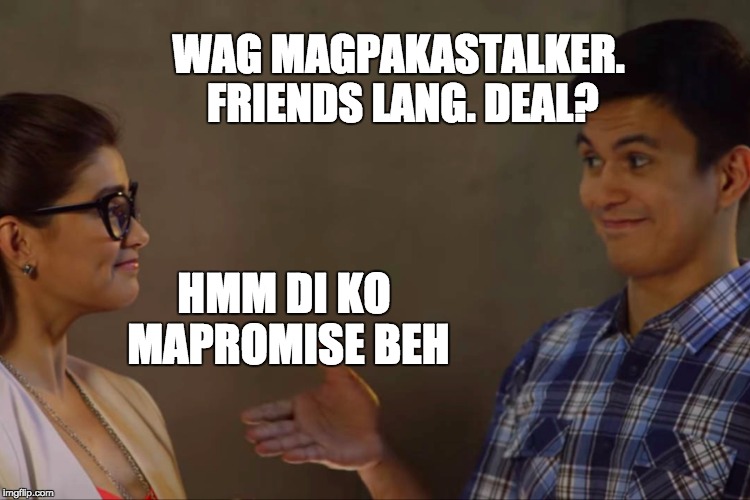 (No Boyfriend Since Birth, 2015)
You don't have a boyfriend since birth not because you're creepy or awful but because you've been passionate for one man and one man only for the past decade, validated by some reading from a fortune-teller at a school fair.
2. Bad boys are hottt. And boyfriend material.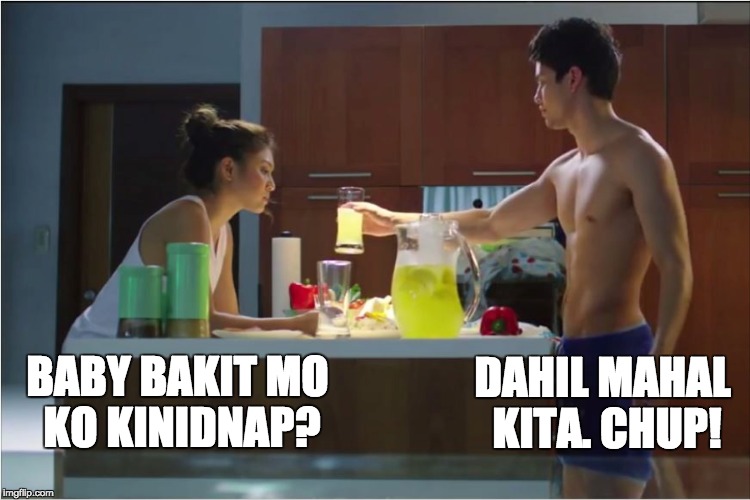 (Talk Back and You're Dead, 2014)
Never mind that the boy of your dreams has a bad temper, starts fights, keeps major secrets, makes fun of people, humiliates his dates in public, and attempts to live in with an underage girl. None of these matter when you see his abs.
1. Your soulmate could be someone you dated ever so briefly.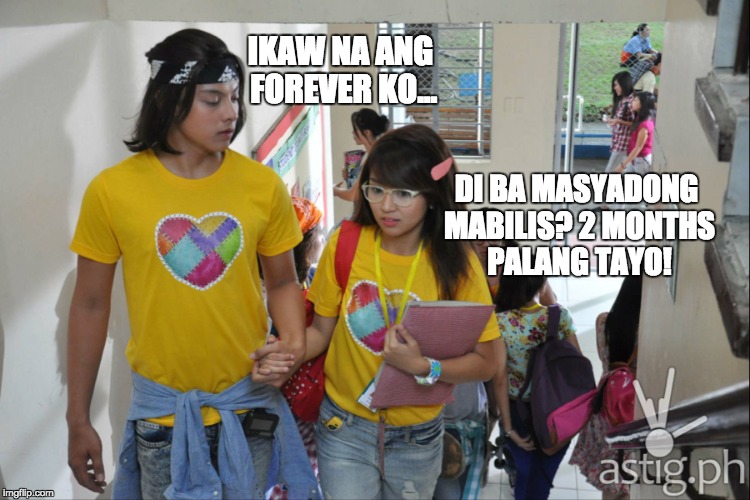 (She's Dating the Gangster, 2014)
It's not unbelievable, illogical, or stupid to allow someone you just met for two months to define your whole year, your whole decade, or even your whole life. Those two freaking months with Sexy Love are the best months of your life!
What have you learned from Wattpad movies? Sound off in the comments below!