Filipino actors are talented. From Liza Soberano (Lisa Frankenstein), John Arcilla (On The Job: The Missing 8), to Dolly De Leon (Triangle of Sadness), it's not surprising why many of them are making a splash internationally. Joining the growing list of Filipino actors going global is Chai Fonacier (Patay Na Si Hesus) who's starring in her first-ever international film, Nocebo. However, after the trailer was released, some Pinoys raised their eyebrows at Fonacier's accent. Here's what happened.
Nocebo
Halloween might be a few weeks away from now, but we already have numerous hair-raising flicks coming to our screens. One of them is the Irish psychological thriller film Nocebo starring model-actress Eva Green (Casino Royale), Mark Strong (Kingsman: The Secret Service), and our very own Cebuana, Chai Fonacier.
The movie follows the life of a fashion designer (Green) who's suffering from a mysterious disease. A Filipina housekeeper (Fonacier) comes to her aid, but things suddenly take a horrifying turn. 
"The accent is unbearable."
the accent is unbearable. why was the accent greenlit? is it really necessary? good for chai but my left eyebrow is raised. we know she doesn't speak english like that. https://t.co/X80DiEMvRe

— ginoe (@hubineer) October 4, 2022
While many were thrilled to see the Filipino actress make her Hollywood debut, some weren't fond of her character's accent. "The accent is unbearable. Why was the accent greenlit? Is it really necessary? Good for Chai, but my left eyebrow is raised. We know she doesn't speak English like that," said one Twitter user.
The Twitter user went on to explain that the issue isn't about being ashamed of having an accent but about employing dangerous stereotypes in Western-produced media. "Immediately invalidating multiple people feeling off about this and the valid criticism makes you sound like 'puro reklamo, suporta na lang kase,'" they added.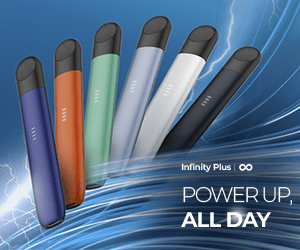 But some netizens don't see any problem with it
Another Twitter user argued Fonacier's accent only becomes a dangerous stereotype if it's made fun of or doesn't add value to her character.
It is a dangerous stereotype if the accent does not add value to the character or the movie is making fun of it. It's not. Filipinos uncomfortable hearing the Filipino accent is internalized racism at work.

— angelo (@angelongonyama) October 4, 2022
"Accents like that exist in the Philippines. It is accurate to whatever region the character is supposed to have come from," said another.
Yet another netizen defended Fonacier's accent, saying we shouldn't be ashamed of different Filipino accents.
Dito lang sa Pinas big deal ang accents. Meron bang low tier accent at high tier accent? Bakit sa ibang bansa parehas lang treatment? Why can't we just embrace different accents? coz if we don't, we are validating those who are criticizing other accents.

— Anjo Enriquez (@walteranjo) October 5, 2022
Chai Fonacier speaks out
The discussion reached Fonacier herself who shared a quick statement on the issue:
"There's some talk about the accent I used in the trailer." The Filipina actress begins. "Simply put: you would s**t on me as an actor if I spoke in 'better English' and THEN you found out what my character's background is when you see the film. 'Yun lang."
8 Reasons Why You Shouldn't Be Embarrassed of Your Pinoy English Accent
8 Reasons Why You Shouldn't Be Embarrassed of Your Pinoy English Accent
Tim Henares | Oct 24, 2021
Chai Fonacier is receiving lots of support
Chai Fonacier is third billed in Nocebo, but first billed in my heart.

— Phil Dy (@philbertdy) October 4, 2022
The proud Cebuana actress is no stranger to the entertainment scene. She was a former contestant on the reality talent TV show Pinoy Dream Academy and starred in numerous local films such as Born Beautiful (2019), Pauwi Na (2016), Write About Love (2019), and Patay na si Hesus (2016). With her acting credentials, people can expect Chai to deliver a stellar performance in Nocebo. 
No lies detected.
Chai Fonacier has always been a competent actress. She's trending today first with the release of the trailer of Nocebo with Eva Green and tonight's scene in Maria Clara at Ibarra. #MCINoliYarn

— Kat Llemit (@celluloidsurfer) October 4, 2022
A big win, indeed!
Even her co-star Eva has nothing but praises for her. She said Chai is a great actress with extraordinary depth and sensitivity. Wow!
View this post on Instagram
What are your thoughts on this? Let us know in the comments.
Check us out on Facebook, Instagram, Twitter, TikTok, and YouTube, to be the first to know about the latest news and coolest trends!