Pokémon SIGE: Pinoy-Inspired Pokémons We Wish We Could Catch
Sep 12, 2016 &nbsp • &nbsp Eldrin Veloso
Pokémon SIGE:
Pinoy-Inspired Pokémons We Wish We Could Catch

by Eldrin Veloso

When the mobile app developer Niantic introduced Pokémon GO to the world, everyone headed out to be the very best that no one ever was. Childhood dreams resurfaced. It took us a step closer to be a Pokémon master.
The release of the game here in the Philippines might have been delayed but we fully embraced the game nevertheless. Just imagine if Pokémon GO originated here in the country. We would be the first ones to catch 'em all.
But of course, as Filipinos would, we would incorporate a Pinoy touch if ever that would happen. So in the spirit of Alyas Robin Hood, here are some of the Pinoy-inspired pocket monsters you can only catch in the Philippines. Calling DOT: tourism campaign alert.
PS. While we're at it, can anyone tell me the Tagalog version of Pokéball?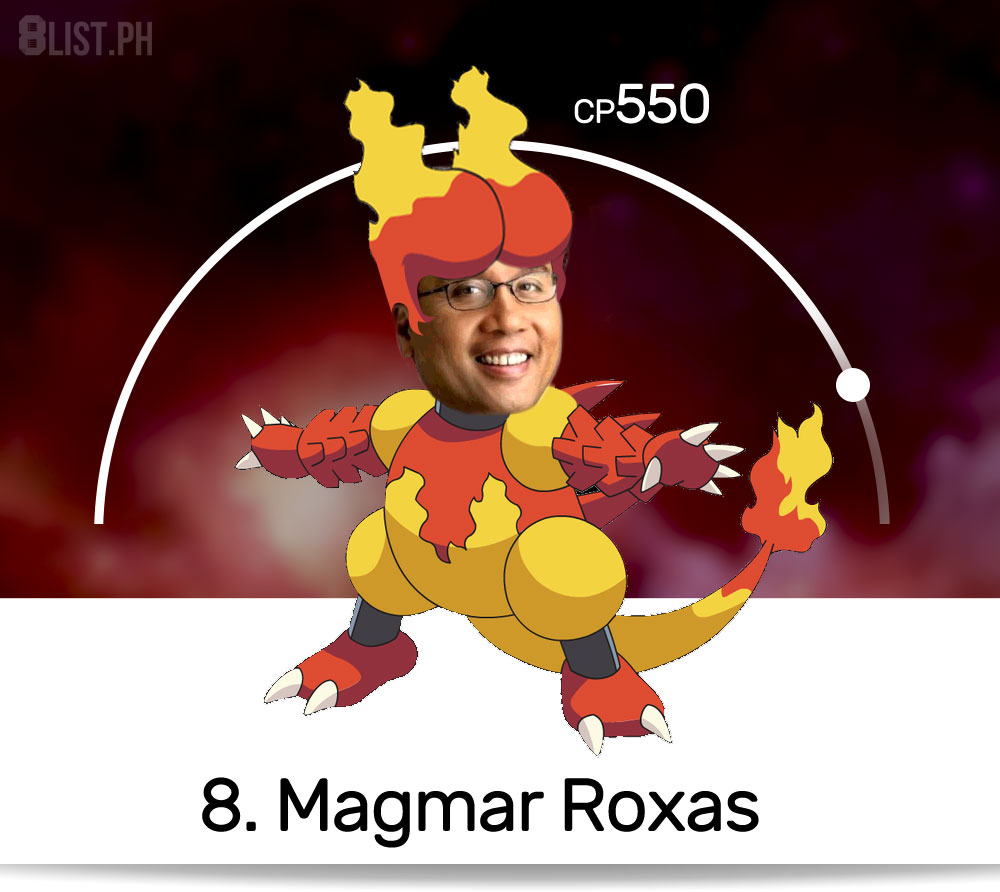 Pokédex: Always on fire, Magmar Roxas is ready to spit fire at anyone who wants to veer away from the yellow brick road.
Strength: Creating fire, iykwim.
Weakness: Anything-water related like, I don't know, typhoons.
Special move: Double Team (15pp) – Raises user's Evasiveness.
How to catch: Beat it by more than 6M votes, err, points or be a female broadcaster.
Pokédex: With its sticky personality, a Mukcha Uson will not leave you alone. It will always insist itself to be the Pokémon you can trust. But actually, with just a drop of its being, it can poison you and sway your beliefs.
Strength: Social media
Weakness: Social media
Special move: Confusion (25pp) – May confuse opponent.
How to catch: Balls are not effective. Just hire it.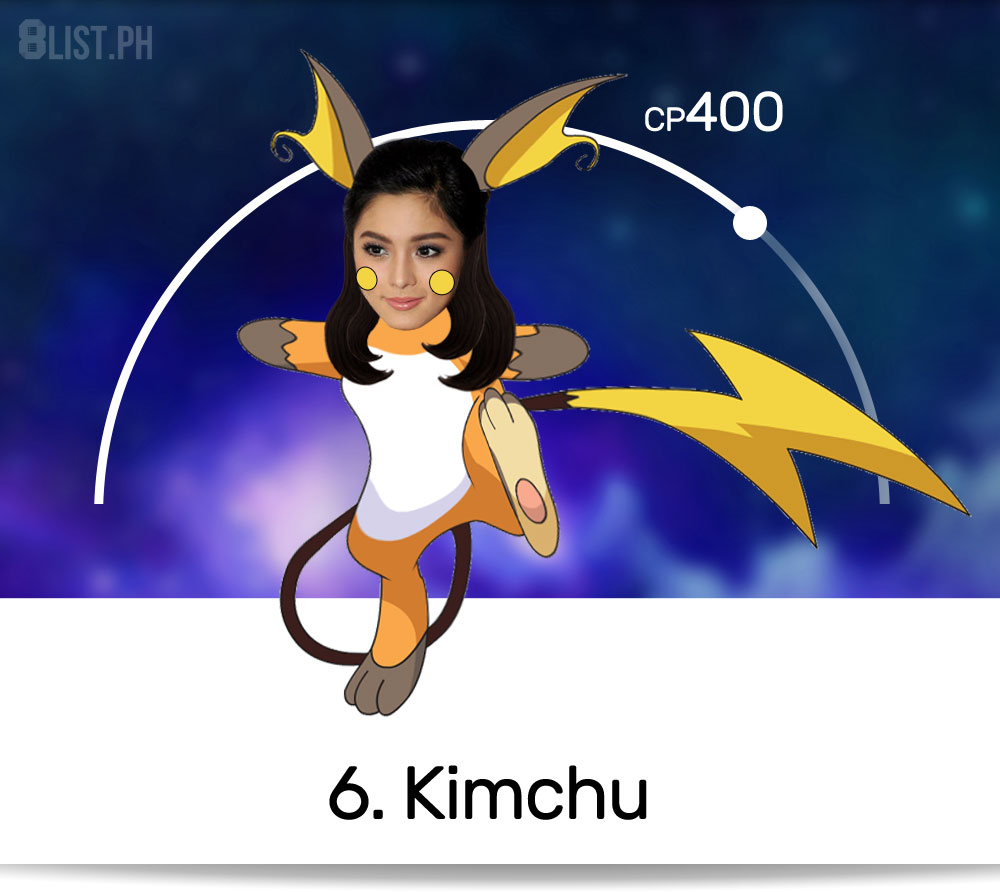 Pokédex: An evolution of Raichu, Kimchu will electrify you with its many, erm, talents. But don't trust those dimples too much; it is where it gets its powers to stun you.
Strength: Drama
Weakness: Real drama
Special move: Sing (15pp) – Puts opponent to sleep.
How to catch: Use Mr. Right. Super effective.
Pokédex: This Pokémon is an expert when it comes to copying others. It can replicate the strength of others because of its blank state and make it its own to gain power.
Strength: Copying
Weakness: Copyright law
Special move: Mimic (10pp) – Copies the opponent's last move.
How to catch: Mondays to Saturdays, from 12nn to 2pm at Broadway Centrum.