Any day is a perfect day to change your lifestyle for the better because as much as we hate to admit it, lounging in bed all day watching Netflix is not an acceptable one. Sorry, folks. You're an adult now and adults have the weight of the world on their shoulders. But it doesn't have to be heavy, especially when you discover other adults going through the same stuff you're dealing with. These local YouTubers will show you just how they navigated the waters of adulting, finances, living on their own, decluttering, online work/study, and even hustling to get that bread. You need the guidance and they're here to deliver.
Winnie Wong
If you can't totally Marie Kondo your space, there's another way to get organized. Winnie Wong a.k.a. Penelope Pop is the queen of curating your lifestyle and only living with the things that you need. She encourages her subscribers to make the most out of their existing items and, if they need to buy, purchase only those they'll be using in the long run. This is why her "How to be Basic" series is a hit. She talks about the basics of owning footwear, bags, organizing your closet, makeup, skincare, and more. Winnie doesn't even stop there. She's also a great lifestyle guru for decluttering your space — physical and digital.
Ashley Garcia
Those living alone or who are planning on moving out real soon will find solace from Ashley Garcia's vlogs. Her condo series — from hunting for one to organizing her space — will inspire you to go and live that independent life. With aesthetic, of course. She shares her tips, tricks, and experiences so you'll never feel like you're alone in this independent journey. And if you're into online shopping, Ashley also has lots of Shopee/Lazada finds you can binge.
Turn Your Room Into Your Fave K-Drama Bedroom With These Chic, Cozy, Minimalist Inspos
Turn Your Room Into Your Fave K-Drama Bedroom With These Chic, Cozy, Minimalist Inspos
Meryl Medel | Nov 27, 2020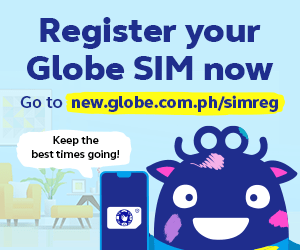 Thea Sy Bautista
https://www.youtube.com/watch?v=w7iPge4IV80
Thea Sy Bautista can definitely help you put together whatever messy lifestyle you have going on. Her videos cover everything about being an adult — from choosing credit cards, picking affordable life insurance, to planning and budgeting. On top of that, it's easy to relate to her too! She's just your average girl (or should we say tita) sharing how she gets through life.
Alyanna Ross
https://www.youtube.com/watch?v=cACrLeOrNb8
Students will benefit from subscribing to Alyanna Ross and basking in her videos. They're a combination of comforting aesthetic vlogs and helpful hacks, tips, and tricks. She takes her subscribers with her while she goes through schoolwork, internship, and the motions of daily life. If you're looking for the motivation to get back out there and study (or work), her videos are just the push you need. Alyanna even has a 1-hour "lazy study with me" video you can play in the background to accompany you while doing schoolwork.
Struggling with School? Get Inspired to Study By Subscribing to These Filipino YouTubers
Struggling with School? Get Inspired to Study By Subscribing to These Filipino YouTubers
Bianca Katipunan | Jan 25, 2021
Rookie Mommy PH
You don't have to be a mom to benefit from Rookie Mommy PH's vlogs. Her videos can help anyone get stable sources of income while working from home. You might be looking for freelancing opportunities or quit your job altogether and focus on getting a new one that't solely online. Rookie Mommy PH has the answers you need.
Hannah Pangilinan
Part of "cleaning" up your adulting life is strengthening your views and perceptions of the world around you. Sure it's important to find a job, get your finances in check, tidy up the house but those are all external. Hannah Pangilinan and her soothing voice could probably help you figure a few things out. In between vlogs about her day and the interesting things she did, you'll hear her talking about her faith, gratitude, seizing opportunities, and even share guidance on how she plans her life. Her calming vlogs are edited to perfection so they feel like a comforting hug after a day of anxiety.
Charm de Leon
This is the year when you keep your finances in check and you actually hit your savings target. Charm de Leon is just the YouTuber you need. Her channel is all about personal finance and generally navigating the waters of ~money matters~ as an adult. Ever wanted to learn more about crypto? Want to know about stocks and investments? Subscribe to her channel and you'll come out of 2022 with lots of new financial knowledge.
Bad With Money? These Pinoy Youtubers Can Break Down Budgeting and Finances For You
Bad With Money? These Pinoy Youtubers Can Break Down Budgeting and Finances For You
Meryl Medel | Aug 20, 2020
Dr. Gaile Robredo-Vitas
Should you plunge into that ten-step Korean skincare routine? Are you layering your skincare products just right? Or maybe you need guidance on what to do since you're breaking out. Board-certified dermatologist Dr. Gaile Robredo-Vitas could help you with those problems. Her videos tackle everything about skincare from ingredients you should look at to products you should buy for a specific concern. She even uploads videos of procedures in her clinic like this spicy comedone extraction.
Check us out on Facebook, Instagram, Twitter, and YouTube, and be the first to know about the latest news and coolest trends!