Taylor Swift has been rather quiet since the year started. After the release of her re-recorded album Red and its promotion period, the Artist of the Decade has been keeping things lowkey since the holidays. But she was forced to break her silence yesterday after a fellow musician accused her of not writing her own songs. Whaaaaaaat?
Taylor snapped
In an interview with Los Angeles Times, rock band Blur's frontman and lyricist Damon Albarn claimed Taylor Swift "doesn't write her own songs". Swift, who has 11 Grammy wins and 41 nominations under her belt, called him out immediately, quote-retweeting a snippet of the interview and tagging Albarn on her tweet.
@DamonAlbarn I was such a big fan of yours until I saw this. I write ALL of my own songs. Your hot take is completely false and SO damaging. You don't have to like my songs but it's really fucked up to try and discredit my writing. WOW. https://t.co/t6GyXBU2Jd

— Taylor Swift (@taylorswift13) January 24, 2022
"You don't have to like my songs but it's really fucked up to try and discredit my writing," Swift wrote. The singer-songwriter also added a cheeky postscript to the OG tweet: "PS. I wrote this tweet all by myself, in case you were wondering."
She sounded pissed — and rightfully so. She has proven over the years that she does write her own songs. Just look at all these proofs and testimonies.
Proof #1: Her extensive list of sole writing credits
👑| "Sorry, was I loud? In my own house that I bought with the songs that I wrote about my own life."

— Here are all the songs @TaylorSwift13 has written completely by herself. pic.twitter.com/bd1zl8SKcn

— The Swift Society (@TheSwiftSociety) January 25, 2022

We would list down all the songs Swift wrote *on her own*, but we would definitely go over our usual 8-item list. Besides, fans and Billboard already did it. In fact, the whole Speak Now album only has Swift as the sole songwriter for all tracks. All that on top of her co-writing credits.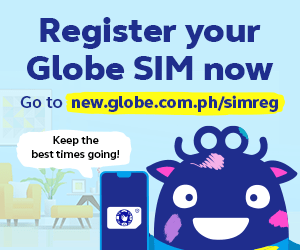 Proof #2: Taylor's diaries
🎵| Original lyrics to "All Too Well" found in Taylor's diary in the #Lover deluxe edition pic.twitter.com/pTY04ThvO5

— Taylor Swift Updates (@TSwiftLAMedia) August 23, 2019

In the deluxe edition of her Lover album, Swift released pages from her diaries over the years, which contain the drafted lyrics of her now-famous songs. So if she didn't write her own songs, what are these handwritten lyrics then?
Proof #3: Actual receipts
"Maybe she just wrote those for her album promotion!" If you still have doubts over her diary pages, there are tons of videos available to the public that feature the Artist of the Decade actually working on the lyrics of her songs. And these videos were filmed and released over the decade and a half Swift has been active.
In honor of getaway car being the next single, let's remember Taylor and jack writing part of the bridge in a span of 30 seconds pic.twitter.com/lzDds1AFQC

— Rachel (Taylor's Version) (@swifttosaturn) September 7, 2018

She released a voice memo for "Out of the Woods" and a few of the other songs on her Grammy Album of the Year–winning 1989. And she wrote the bridge of "Getaway Car" with Jack Antonoff in less than a minute. She shared a video of herself working on "Gorgeous", "Delicate", "King of My Heart", "Call It What You Want", "Christmas Tree Farm", "Lover", and a whole lot more.
Proof #4: Testimonials
Despite this latest controversy, the Artist of the Decade is much loved in the music world. Fellow songwriters and producers have testified on her behalf, including frequent collaborators Jack Antonoff and Aaron Dessner.
i've never met damon albarn and he's never been to my studio but apparently he knows more than the rest of us about all those songs taylor writes and brings in. herb.

— jackantonoff (@jackantonoff) January 24, 2022
Not sure why you @Damonalbarn would try to discredit Taylor's brilliant songwriting but as someone who has gotten to press record around her …your statements couldn't be further from the truth…you're obviously completely clueless as to her actual writing and work process

— Aaron Dessner (@aaron_dessner) January 24, 2022
YES. @taylorswift13 1,000,000% writes her own songs. And she's one of the best songwriters of our time. https://t.co/HOA1O4d6Ci

— Nathan Chapman (@PainInTheArt) January 24, 2022
Just to confirm what 99% of people already knew, @taylorswift13 is a force of nature in the studio and one of the best to ever do it. Anyone who's made music with her knows they were lucky to be in the room.

— Joel Little (@iamjoellittle) January 25, 2022
taylor swift could write song 2 but damon albarn could never write all too well 10 minute version

— maisie peters signed up for this (@maisiehpeters) January 24, 2022
Even the Chilean President tweeted support for Swift
Here in Chile you have a huge group of supporters who knows that you write you own songs from the heart. Dont take seriously guys that need to insult or lie to get attention. Hugs from the south Taylor

— Gabriel Boric Font (@gabrielboric) January 25, 2022
This was pretty random, but fans are loving it!
Albarn tried to apologize, but it didn't go all too well
I totally agree with you. i had a conversation about songwriting and sadly it was reduced to clickbait. I apologise unreservedly and unconditionally. The last thing I would want to do is discredit your songwriting. I hope you understand. – Damon

— Damon Albarn (@Damonalbarn) January 24, 2022

Albarn replied to Swift's original tweet, apologizing "unreservedly and unconditionally." The Blur frontman said his words were "reduced to clickbait" and he didn't want to "discredit" her writing. Unfortunately, not a lot of people are happy with his apology — mostly because he shifted the blame to the journalist who interviewed him, instead of owning up to his mistake.
What part of this was reduced to clickbait? You said her songwriting doesn't count as songwriting and then compared her to another female artist with a completely different style.

Don't gaslight and throw someone else under the bus because you never thought she'd call you out. pic.twitter.com/Vjupk6XSyT

— Alex Goldschmidt (@alexandergold) January 24, 2022
Swifties know the truth
If Taylor Swift doesn't write her own songs, who the hell made All Too Well ten minutes long??? 😅😅😅

— thee anthony fantano (@theneedledrop) January 24, 2022
Asking the right questions.
Nothing gives me more serotonin than Taylor Swift taking down a man – especially a man who thought he was better than her due to a large amount of unearned confidence.

— Alex Goldschmidt (@alexandergold) January 24, 2022
We love this energy!
Swift's fans love that she isn't afraid to call out the people attacking her unprovoked like this. But they're pretty unbothered because Swift has proven time and again that she writes all of her songs — and she's won Grammy awards for it, too!
A few fans even thought it was pretty funny how Swift herself was ready to wage war over the unjust discrediting, while her fanbase Taylor Nation was promoting the romantic, feel-good Lover merchandise. The duality.
Taylor Nation: drop Lover merch💕🥰❤️💕☺️❤️

Taylor Swift: I wrote this tweet all by myself 🔪💣🧨🔪⚰️🪦

— tom 🍂 (@SwiftlyManic) January 24, 2022
Follow us on Facebook, Twitter, Instagram, Tiktok, and Youtube for the l8est entertaining, useful, and informative lists!