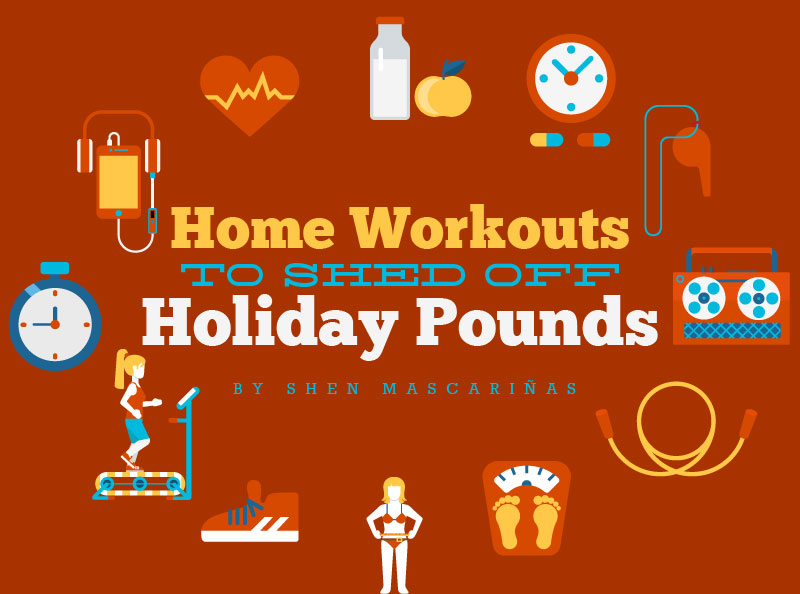 We hate to break it to you, but you've been using the "Christmas naman eh" excuse for far too long. Earth's calling; it's not even Christmas anymore, so stop hiding under that imaginary security blanket. It's time suit up and burn that muffin top (along with your other problem areas)!
Since gym memberships and trendy workout programs are pretty expensive and you're probably still broke from Christmas shopping, we've compiled the best free workouts that you can try at home. From a Beyonce dance routine to a HIIT series, here's a variety of ways to shed those holiday pounds!
Don't let the aftermath of all the holiday eating be obvious in your clothes. Accompany this daily workout with a healthy diet and you'll see a great difference in your belly fat in just 10 days. While you can do sit-ups or crunches on your own, following this video will give you the proper guidance that will get you closer to your health goals.


Ever wanted to try yoga? You've probably been curious about it and its many health benefits, but haven't committed to it because yoga sessions are pretty pricey. Here's your chance to get lessons from renowned yoga guru, Tara Stiles. Get excited to try various kinds of yoga like a routine for deep sleep, a fit series and even one filmed in Seminyak Bali.


This exercise video is perfect for the busy-bees who have used the "I have no time" excuse for far too long and far too often. The workout consists of 12 exercises for 30 seconds each. In less than 10 minutes, you'll feel the melted fat (or perhaps Christmas lechon) in the sweat you'll be covered in. Just sneak in this workout every day and you're sure to feel the results.


Fitness Blender has hundreds of free, high quality and really helpful exercise videos for every kind of body. Whether you need more cardio or you want to tone your butt, Fitness Blender will surely have a video teaching you how to address it in a very non-intimidating manner. Just go through their YouTube channel and try an unlimited amount of videos that interest you.