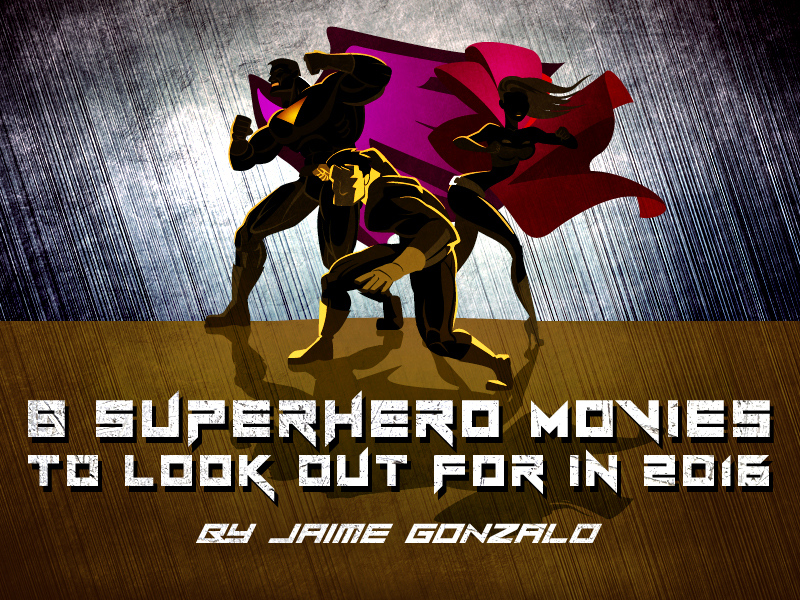 For superhero movie buffs and casual fans alike, 2016 is going to be your most promising year yet. With great titles with intertwining time and storylines, Marvel and DC certainly did not disappoint with their output in film this year. There are debuts for some heroes such as Deadpool and Gambit, while the collective awesomeness of the Suicide Squad has everyone dying of anticipation.
Will the movies do well, or will they be flops? Only time will tell. Here are 8 superhero movies to look out for in 2016.

For the first time in the history of cinema, Batman and Superman will battle it out on the big screen. While the two heroes face off, Lex Luthor creates Doomsday–a huge new threat to Metropolis. Batman and Superman must put aside their differences and team up with Wonder Woman to destroy the two villains and save Metropolis from total destruction.

The heads of state interfere with the activities of the Avengers when they feel that they are abusing their power. Insulted by the government's decision to label him a vigilante, Captain America decides to defy the political interference. This fuels a conflict between former allies Captain America and Iron Man. Just try to hold back your tears after that trailer. Go on, try.

The world's first ever mutant, Apocalypse, has awakened after thousands of years. He amasses the power of many other mutants, making him immortal and invincible. Many refer to him as a God, with many names such as Krishna and Yahweh. He recruits a team of powerful mutants including a disillusioned Magneto, so that he can start "cleansing" the world. Raven and Professor X must lead a team of young X-Men in order to stop Apocalypse from starting, well, the apocalypse.

A secret government agency recruits a bunch of supervillains to do several black ops missions. In exchange for their compliance, they are promised freedom and granted clemency. Will the supervillains comply or continue their dastardly ways?