8 Lowlights Stemming From The Philippine Papal Visit
Jan 16, 2015 &nbsp • &nbsp Kel Fabie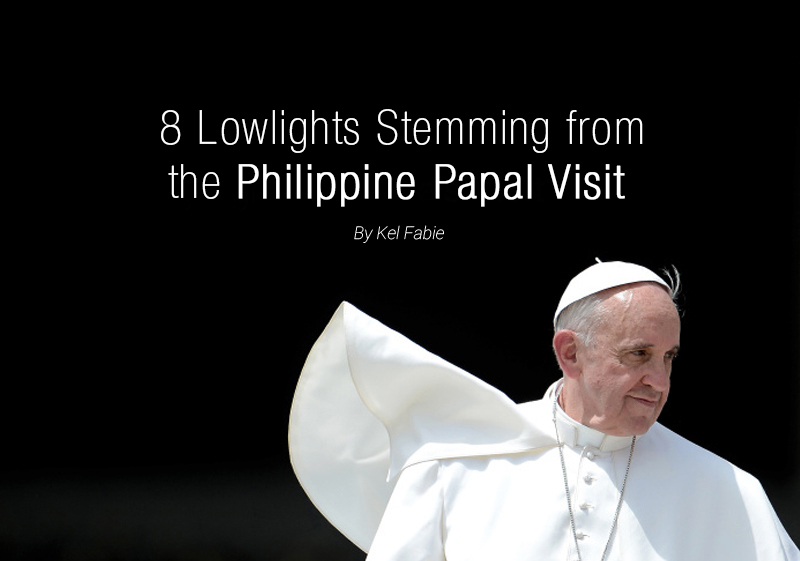 No doubt, a lot of Catholics in the country and then some are overjoyed as the Pope makes his way to the country for a brief visit. Unfortunately, this doesn't prevent people from doing terrible things, but in fact outright triggers them. Let us commemorate some of these more egregious examples of misplaced enthusiasm…
8. This terrible fence.
This metal barrier will prevent #PopeFrancisPH from seeing an urban poor community near a river along NAIA Rd. pic.twitter.com/IRoyn81Avh

— Kenneth Roland Guda (@KRGuda) January 15, 2015
When your spiritual leader insists that he is a Pope for the poor from the moment he chose his papal name, the last thing you should be doing is averting his eyes from the abject poverty that would no doubt surround him.  
7. A rash of (most likely) fake news stories on the subject.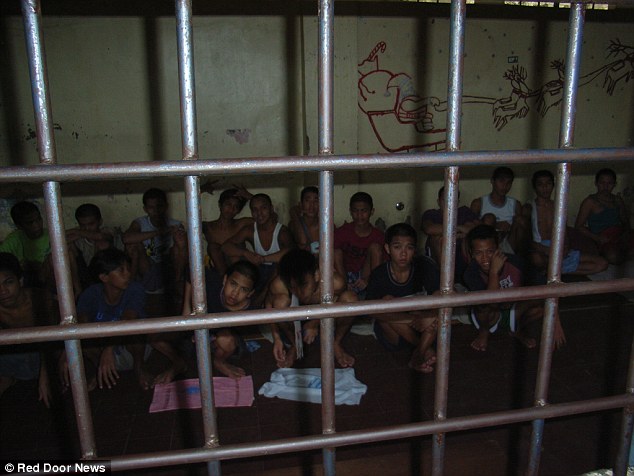 Well, we know Adobo Chronicles is fake news confusing itself with satire, but they nailed it on the nose with this one. In fact, it isn't outside of the realm of possibility for Pope Francis to reprimand somebody at some point in his trip here.
However, this news article from the Daily Mail about street kids being caged to keep them out of the Pope's way, given the lack of other sources than the freaking Daily Mail, is downright irresponsible and little more than fear mongering. Let's not forget that the Daily Mail is our foremost source on anything and everything that causes cancer (SPOILER: All the things give you cancer).
6. Korina Sanchez + The Weather = Disaster
"He came from a warm country. That's why he has a warm personality," says ace anchor/frustrated first lady Korina Sanchez. Elsewhere, Anderson Cooper and Japan probably rolled their eyes…
5. This creepy accessory.
Man with #PopeFrancisPH pillow outside Nunciature. (Photo via @zhandercayabyab) pic.twitter.com/d5jEUj6VhX — ABS-CBN News Channel (@ANCALERTS) January 15, 2015
Listen. The minute you make a body pillow of a person like that, you really need to calm down a bit, mmkay? I don't care if that's Jinri Park you're hugging so closely or the head of the Vatican state: it's just too creepy for words.
4. Profiteering.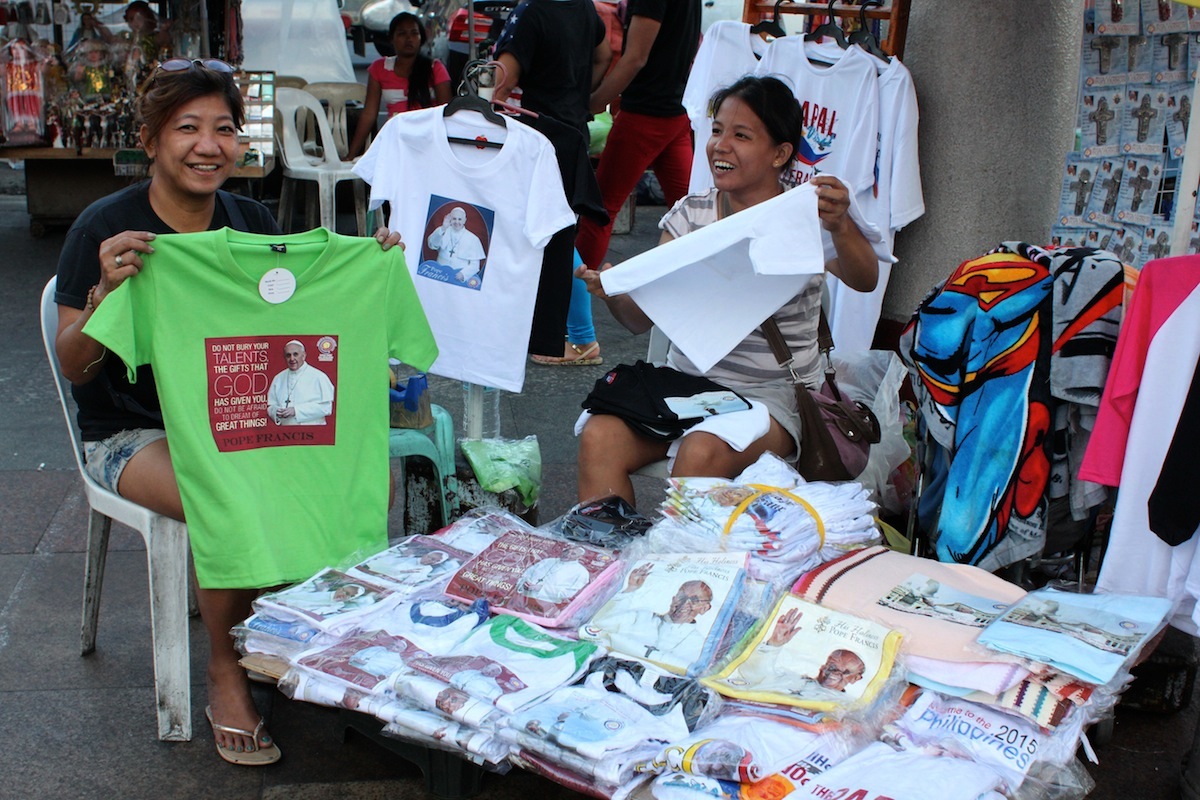 A special-edition magazine about the Pope? A bunch of memorabilia at jacked up prices? None of these things seem to jive too well with the overall message of the Pope, yet here we are turning it into a business opportunity.
3. This ill-advised painting.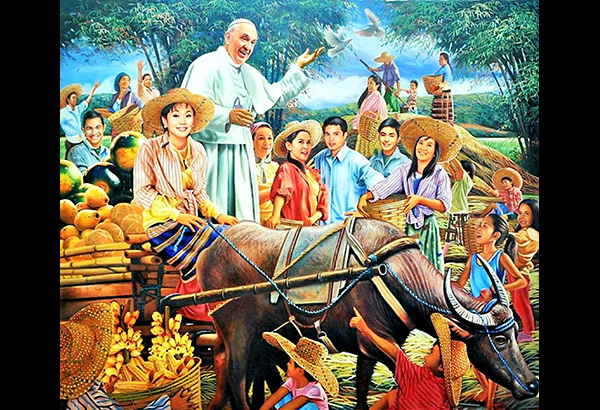 Satirical? Possibly. Good intentions? Probably Tacky? Absolutely. And while we can't really decry something solely on the basis of tackiness, it does come across as a bit counterproductive to foist a painting featuring rich and famous people flanking a Pope known for being very pro-poor. The facepalm-worthy irony that one of the people who has a stake in Hacienda Luisita is being depicted as a farmer is not lost on us, either.
If it were satirical, though, hats off to the painter. It's not like the painting itself was bad, just the unfortunate implications by the choice of subjects aside from the Pope.
There's a way to fix that, though… we have one suggestion: botched Ecce Homo style.
2. Flight cancellations galore.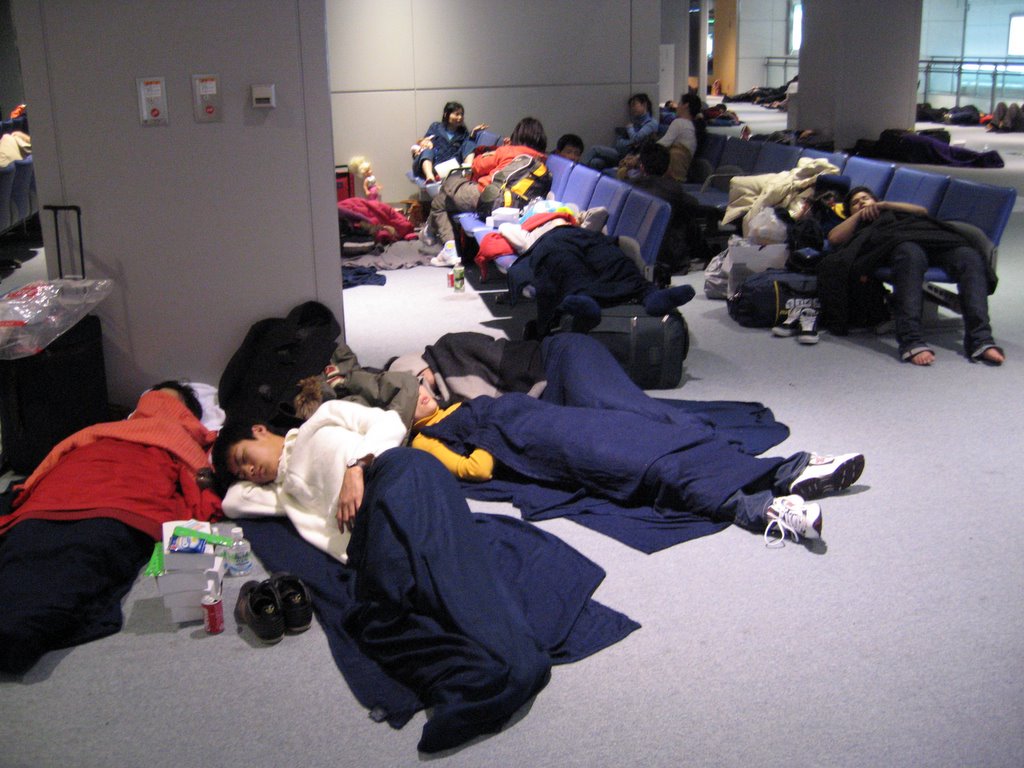 We understand the sea of people and the massive traffic in general, but is actually canceling a flight really that necessary? It's debatable if this inconvenience is really a good idea, but it isn't like the Pope's trip was spur of the moment, so shouldn't they have indicated their plans of canceling these flights a long time ago? Even early January seems a bit too late.
And yes, it still doesn't make a lot of sense why the NTC would make cellular phones lose their signal even if they're nowhere near the Pope's vicinity. 
1. #EpalVisit
Tarp na may pagbabati kay Pope Francis mula sa ilang opisyal ng gobyerno sa Bacoor, Cavite. Ulat ni @reyrefran pic.twitter.com/qQBRIht7UA

— YouScoop (@YouScoop) January 14, 2015
If you take a look at the Pope's itinerary, nowhere does it indicate even the slightest hint of going to Cavite. But that didn't stop the Revilla clan from putting up a bunch of gigantic billboards welcoming the pontiff someplace he was never scheduled to go to.
It's this kind of political grandstanding that makes you realize why church-state separation is hardly ever observed in this country: it conveniently serves the interests of our dearly beloved politicians. Let's not forget this amazing speech by our president, either. Although I agree with what he had to say, let's face it: the pot never called the kettle black harder than when the pot had a cellphone to use after downing three pills of Viagra.
Did we miss anything? Share 'em in the comments section below!