The senatorial debate yesterday got quite heated among the candidates. The debate was held by Sonshine Media Network International (SMNI), the media organization headed by Apollo Quiboloy, who has been indicted for sex trafficking charges and is currently wanted by the United States Federal Bureau of Investigation.
During the forum, senatorial aspirant Luke Espiritu engaged in verbal sparring with fellow candidates Larry Gadon and Harry Roque, refuting their claims about the martial law era. Here's what went down:
It all started with a discussion on the age of criminal responsibility
One of the topics brought up during the debate is the juvenile justice and welfare act. Candidates were asked how they would address the issue of children being used as scapegoats in criminal activities.
While answering the question, suspended lawyer Gadon made pointed comments about how the Catholic Church has been criticizing Martial Law:
"Tama naman na responsibilidad ng mga magulang ang pagbigay ng values sa mga bata. Pero ganun din ang Catholic Church. Marami sa mga pari na sa halip na magturo ng leksiyon sa mga bata ay ang inaatupag nila ay yung mga anti-Marcos, anti-martial law, at mga communism ang kanilang tinuturo."
In response, labor lawyer Luke Espiritu said that was against lowering the age of criminal responsibility, adding that children must be taught important humanistic values (for example, that extrajudicial killings and red-tagging are wrong). He also said that it's only right that children learn about the human rights violations committed during the long years of martial law under the late dictator Ferdinand Marcos Sr.
Gadon came to the Marcoses' defense
Gadon took offense to Espiritu's statement and defended the Marcoses.
"We should not use this forum for a [sic] propaganda against the Marcoses," said Gadon, who is running under the senatorial slate of presidential candidate Ferdinand 'Bongbong' Marcos Jr.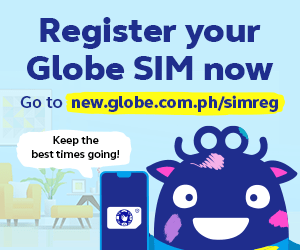 Espiritu brought out receipts
Espiritu rebutted that what he said is not misinformation or propaganda, but is rooted in facts. He then cited figures from Amnesty International on the thousands of Filipinos jailed, tortured, and killed during the Marcos dictatorship. He also pointed out that it was Gadon who brought up martial law in the first place.
"Binuksan mo ang usapan, 'wag mo 'ko pagbawalan," Espiritu said. "It's a matter of record."
Senatorial bet Luke Espiritu just nuke Larry Gadon and Harry Roque… pic.twitter.com/9b8MCH2nk3

— The Study of RM (@rmlogy) March 2, 2022

"It's my time. 'Wag kang bastos," Espiritu also repeatedly called out Gadon for interrupting him while Espiritu's clock was still running and it was not yet time for rebuttal.
In response, Gadon claimed that the victims of martial law could not present evidence in court. However, a look at the decision of the Court of Appeals showed that the case was dismissed due to lack of jurisdiction and not for lack of evidence.
Espiritu vs Roque
Later, former presidential spokesperson Harry Roque came to the defense of Marcos Jr., under whose senatorial slate he is running. Roque claimed that Marcos Jr. has no records of human rights violations:
"Kung anomang nangyari sa nakaraan, inisa-isa ko po ang records, wala pong kaso for human rights violations sa Amerika si Ferdinand Marcos Jr. Inisa-isa ko rin po ang mga kaso na decided ng ating Philippine Supreme Court, totoo po, co-administrator si Ferdinand 'Bongbong' Marcos [Jr.] wala pong kaso na siya mismo ang nagnakaw."
ATTY. LUKE ESPIRITU BURNING HARRY ROQUE ALIVE!!! 🔥🔥🔥🔥

THE BARDAGULAN WE ALL ASKED FOR. pic.twitter.com/0rXi2B6EFw

— inori #StopTheKillings (@fleymofrica) March 2, 2022
In rebuttal, Espiritu quickly questioned how Roque shifted from being a human rights champion to a strong supporter of Marcos Jr:
"With all due respect to Atty. Harry Roque, I know your history. You were anti-Marcos before, you were for human rights before. You spent your life against the Marcoses, you worked for human rights. And now that you were given a Senate spot under the party of Bongbong Marcos, now you cry 'Hallelujah' and 'praise Marcos'."
Netizens react to the verbal sparring
The way Atty. Luke Espiritu roasted Larry Gadon and exposed Harry Roque was extremely satisfying.

— Bryan Marco Infortuno (@_bryanmarco01) March 2, 2022
Many netizens were satisfied with how Espiritu called out other candidates.
updated, i guess. luke espiritu is my 12th pic.twitter.com/jDKkcKF8rK

— Carlos 🎀 #LeniKiko2022 (@qarloscuiapo) March 3, 2022
Some have added him to their list of senatoriables.
Atty. Luke Espiritu is the bardagulan king we need in the Senate. PLEASE FCKING VOTE FOR HIM. WE DON'T NEED ROBIN PADILLA OR LARRY GADON OR EVEN HARRY ROQUE SITTING IN THE SENATE.

— (@joshuaceefox) March 2, 2022
Bardagulan King is one of the nicknames netizens are calling him.
So who exactly is Luke Espiritu?
Espiritu is a labor organizer and lawyer. He is a leader in the Bukluran ng Manggagawang Pilipino, where he served as its official spokesperson for three years and national president for another three. His platform centers on TSEK: Trabaho, Sahod, Ekonomiya, and Karapatan, with a great focus on labor laws, taxation laws, human rights and gender equality.
Another standout: Carl Balita
Aside from Espiritu, the attention of netizens was also drawn towards Carl Balita, who is running under the senatorial slate of presidential aspirant and Manila Mayor Isko Moreno. Balita is an education entrepreneur and the founder of the Carl E. Balita Review Center, which has 120 local and overseas branches.
I'll be voting for this guy together w/ Atty Luke Espiritu. Sobrang talino niya at very impressive ang credentials. He has 2 Doctorate Degrees in Humanities & Education, he shld be addressed as Doctor at hindi basta-basta Mr lang 'coz he earned the title & he deserves it.

ctto pic.twitter.com/tzIeFMySLi

— FuturePedia MD (@hiram_ryu) March 3, 2022

In answering a question about a senator's job description, Balita went last, joking that everyone has already said everything. But he added: "Hindi siya dapat corrupt. Hindi siya dapat gumastos ng kalahating bilyon. At the very least, na ang kanyang suweldo hindi umaabot ng P200,000. … Gawing hindi franchise ang senado ng pamilya. At hindi maging lifetime career ang senado."
More senatorial hopefuls set to debate
Yesterday's debate was only the first part of SMNI's senatorial debate. The second part will be held today, March 3 at 6 PM. A second set of senatorial candidates have confirmed their attendance, including former senator and Information and Communication Technology Secretary Gregorio Gringo Honasan, former senator Jose Victor "JV" Ejercito, former Agriculture Secretary Emmanuel "Manny" Pinol, and Presidential Anti-Corruption Commission chairman Greco Belgica.
Any thoughts on this heated exchange?