The Victim: Simon, owner of the tell-all gossip app About That. Dead by deliberately triggered peanut allergy.
The Suspects: Four of his schoolmates who were in detention with him.
It's a locked-room mystery, and we gotta solve it! Netflix has adapted One Of Us Is Lying, the eponymous hit book series that is a lot like How To Get Away With Murder meets The Breakfast Club. How did it measure up? Quite well enough for you to want to finish it in one go! Let's examine why.
8. It's a classic whodunit.

With the appropriate twists and turns you'd expect out of a good mystery, One Of Us Is Lying takes us through a fascinating list of suspects, all with strong motives to do the deed. Was it the batch genius Bronwyn, the stud athlete Cooper, the popular girl Addy, or the bad boy Nate? Or was it someone else entirely?
'Death on the Nile': Why Is This River Cruise of the Damned So Entertaining?
'Death on the Nile': Why Is This River Cruise of the Damned So Entertaining?
Mikhail Lecaros | Feb 16, 2022
7. It's also a compelling teen drama.

Comparisons to Gossip Girl and Pretty Little Liars abound, and they're not wrong. The very core that drives this narrative is the secrets everyone wants to keep from each other. High school drama compounds these secrets in its own inimitable way, and it's such a joy to watch.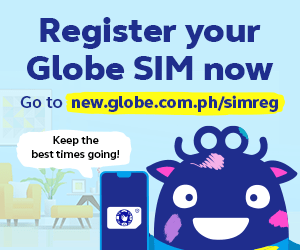 6. The character templates aren't static.

The jock isn't just a jock. The genius isn't just a genius. It's a good thing this was a series instead of a movie, because that additional room to breathe was a great way to make the characters get fleshed out better.
5. Everyone outside the locked room is pretty cool, too.

Wait 'til you hear the song Simon's best friend has dedicated to his memory. Or how Bronwyn's sister is miles apart yet so the same as she is. Even the faculty members can be fascinating here. Some people may swear by the book, but the series more than held its own.
4. The episodes are divided perfectly
Episodes end just when things are getting really good, but never wear out their welcome by dragging the next development along too slowly. When the next episode prompt comes along, you just have to say yes, because you want to know what happens next. It's really compelling.
3. No twist is too unbelievable

The twists and turns make sense. This is not a cop-out mystery where the solution doesn't feel particularly satisfying. And yes, it also gives out just enough clues where you could pretty much solve it before the characters onscreen do — if you're observant enough.
2. It's a promise of more of the same
The fact that it's renewed for a second season is great news. You could either wait it out for the next season, or get a leg up and start reading the books.
1. It shows, it doesn't tell
Most shows fall into the trap of feeling the need to make exposition dumps because they don't trust their viewers are smart enough to follow along. This one deftly drops all that and just takes you along for the ride. Because of that, it's paced in exactly the right way for you to just want to keep watching until the finale.
Ready to binge-watch? You can now stream One of Us Is Lying on Netflix.